Will Cardi B Be on You Season 4?
The Campaign to Get Cardi B on You Is Getting Serious, and Penn Badgley Has Now Weighed In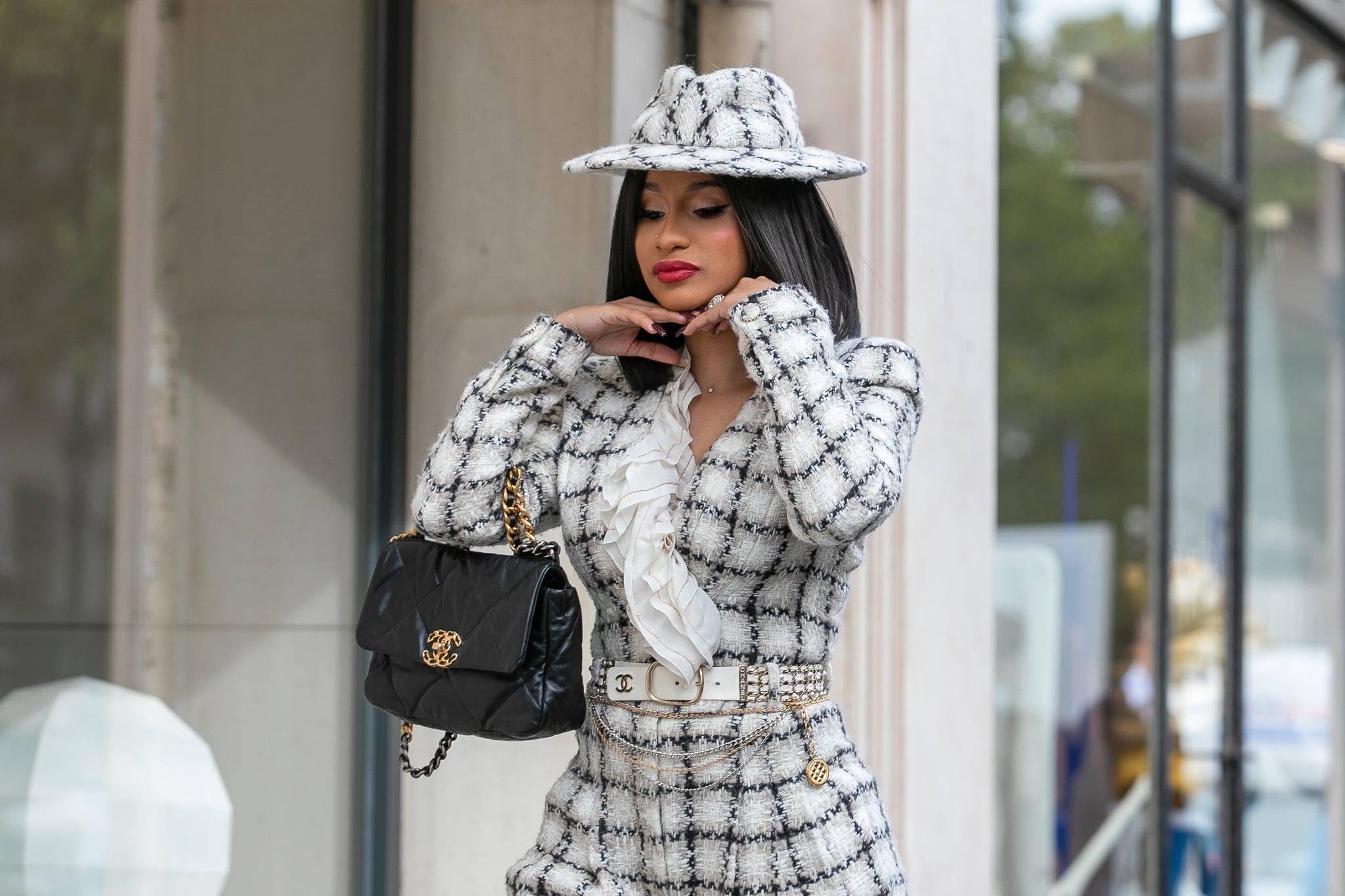 Image Source: Getty / Marc Piasecki
At this point, viewers may not accept a fourth season of You if Cardi B is not in it. The rapper recently sparked petitions and social media campaigns calling for her to guest star on the hit series following an exchange with Penn Badgley that delighted the internet, present company included. And now, in an Oct. 25 appearance on Jimmy Kimmel Live, Badgley, who portrays Joe Goldberg, appeared all for the idea, although he unfortunately did not have an update.
"I definitely can't say, but there is actually — I believe this is true — there's an actual Change.org petition," Badgley said. (There is indeed a petition.) When pressed further about whether Cardi would appear in the series, Penn added, "I can't say because I don't know . . . I actually don't know, I'm not being coy."
So, how did we get here? Days after the third season of You hit Netflix, Cardi came across a resurfaced clip of Badgley praising her "authentic relationship with social media" in a prior interview. Cardi proceeded to flip over the fact that Badgley even knew who she was — which, Cardi, hello — and days later, the two stars swapped Twitter profile photos. "This is a thing that we have now, me and Cardi," Badgley told Kimmel.
Netflix is also stoking the rumors: its official Twitter bio currently reads, "Petition to get Cardi B to guest star in Season 4 of You!" Cardi tweeted a screenshot of the bio and replied, "So it's episode 1 and I'm at Paris Fashion week shutting it down! I turn around and there stands YOU." Again, we won't accept anything less.