Will Chris Hemsworth Be in Netflix's Extraction Sequel?
Extraction's Ending Is Pretty Ambiguous, So Will Chris Hemsworth Return For the Sequel?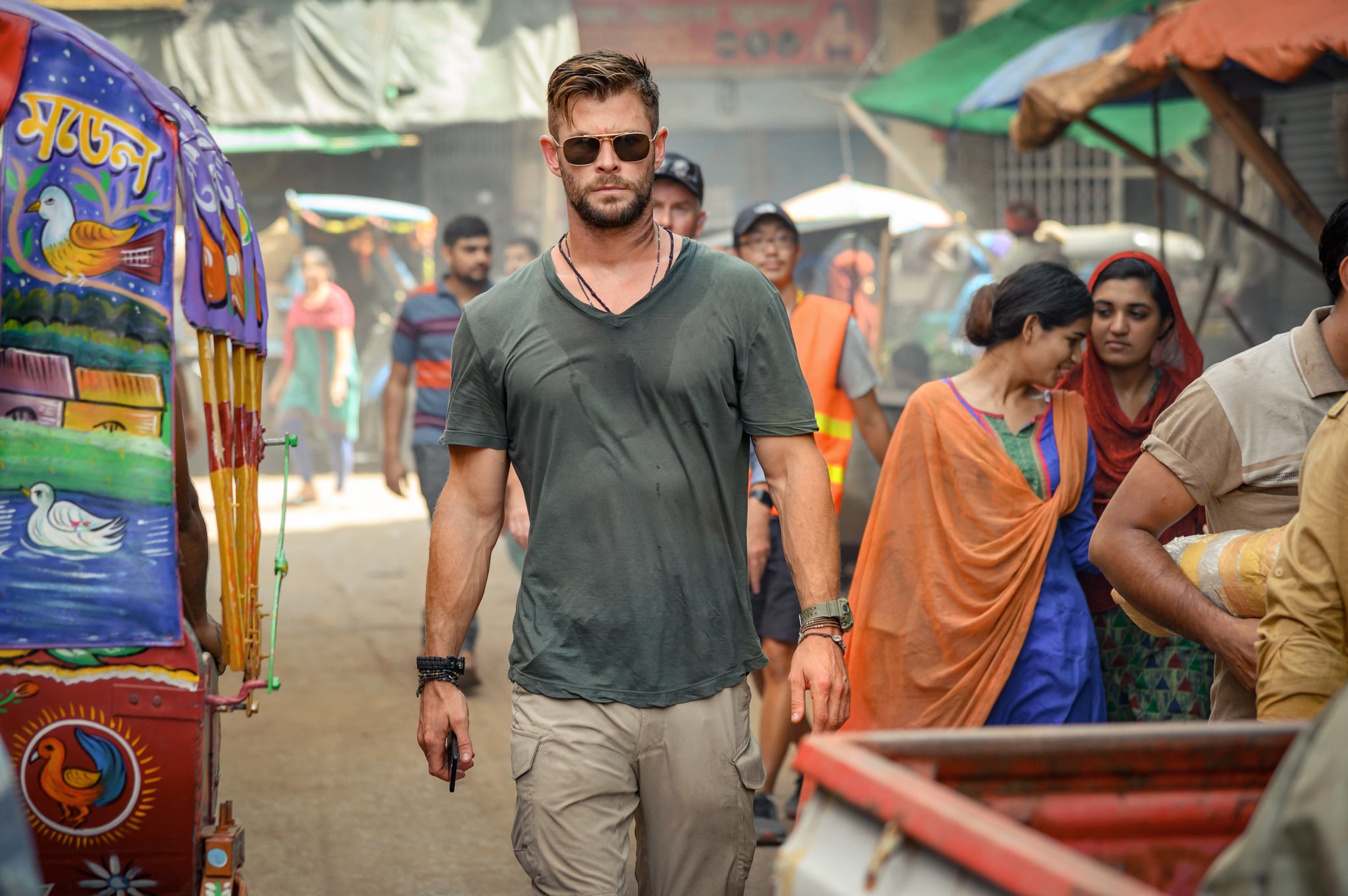 Netflix struck gold with Extraction, the recent action film starring Chris Hemsworth. The movie quickly became one of the most successful films to premiere on the streaming service, with an outstanding 90 million households watching within the first month of its release. So, it's no surprise that within a few weeks of its worldwide premiere, Netflix signed a deal for an Extraction sequel.
In an exclusive with Deadline, Joe Russo, the film's writer, confirmed that a deal was closed between AGBO and Netflix for a sequel and a script is currently in the very early stages. He went on to say that as of now, there's no telling if the story will pick up where it left off, or perhaps go back in time. Joe shared that while a sequel is in the works, there are still many things up in the air. The two biggest question marks are currently the potential returns of Sam Hargrave as director and Hemsworth as Tyler Rake.
You may remember the movie's ambiguous ending in which viewers were left to decide for themselves whether Tyler survives the gunfight in Bangladesh or returns to Ovi, the boy who is kidnapped, as a guardian angel. Many fans — myself included — are hoping for the latter; mainly so we can watch Hemsworth fight off drug lords, escape gunfights and explosions, and get into more car chases, but can you blame us? Hemsworth is one of the biggest stars in the world thanks to his turn as Thor in the Avengers films, and it's hard to imagine the movie would have done as well without him as the lead.
Sadly, we'll have to anxiously wait until the script is finalized for confirmation whether Hemsworth will be returning to set. On the bright side, Hemsworth has a healthy and friendly relationship with both AGBO and Sam, from their time working together on Avengers: Infinity War and Avengers: Endgame. Not to mention, Hemsworth's playful hint of sequels and prequels in an Instagram video. "There's been a lot of talk about sequels and prequels and all sorts of things. All I can say is, 'Who knows?' But with this kind of support, it's something I'd be stoked to jump back into." It seems that as of now, the odds are leaning in our favor!
There is no release date set for Extraction 2, as the script is still in progress and production is currently paused due to the novel coronavirus pandemic.