We Absolutely Need Another Season of Julie and the Phantoms After That Head-Scratching Twist
Julie and the Phantoms hit Netflix on Sept. 10, and audiences are falling in love with the heartwarming stories and incredible musical numbers. Following the death of her mother, a young girl named Julie (Madison Reyes) has lost her passion for singing. However, when she connects with a group of musical ghosts who magically appear when they perform together, she begins to find her voice and help them come to terms with the afterlife. While the show takes us on a crazy journey throughout the first season, it's the ending that really leaves us wanting more.
As Julie grows closer with the guys of Sunset Curve, strange things start happening when they befriend a spooky ghost named Caleb (Cheyenne Jackson) who runs a nightclub that allows humans to interact with the nonliving. Turns out, Caleb doesn't like Sunset Curve's magical connection to Julie, so he tricks them into making a big choice: either perform with him in his band or disappear forever. Though Julie and the guys are able to outsmart Caleb in the end, this certainly isn't the end of the story. Not only does something magical happen between Julie and the guys but one of the final scenes shows Caleb possessing one of Julie's friends Nick.

Needless to say, we need another season so we can get to the bottom of those mysteries! Can the guys of Sunset Curve walk among the living now? And what about poor Nick? What kind of plan does Caleb have for him and Julie? Though Netflix hasn't renewed the series for another season yet, executive producer Kenny Ortega and star Madison Reyes are all for continuing the story.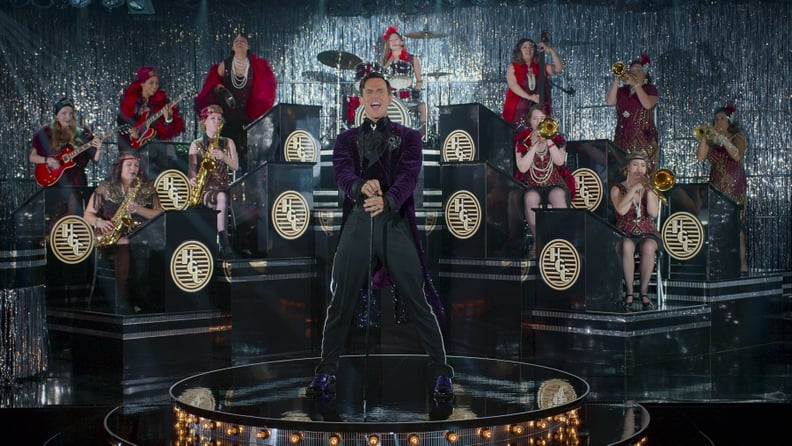 "I really hope we get a season two because knowing that there's a chance that I can work with Cheyenne now, and we can see Julie's interaction with Caleb because she's only heard about it from the guys, I'm excited to see how she's going to handle this situation [and] the new challenges that she has to face," Reyes said. "I'm also excited to see what [the boys] can do with their powers now that they're kind of solid. I want to see if they grow in their ghostly powers, because when you look at Caleb and you see how strong he is, you wonder if the boys are going to be able to get to that level as well. That would be really cool to add that to the show and add a new, special, magical touch."

As for that magical twist, Ortega simply teases that fans shouldn't discount possibility. "Miracles are possible," he said. "Imagination creates reality. The world is more magical than we give it credit for being. Life is more magical sometimes than we give it credit for being. Open yourself up, surrender. I just wanted to just have some mystic fun, and everything doesn't always have to puzzle together. I really love that about Julie and the Phantoms, because that's a little closer to what real life is about. The way that things come together, the beauty of that and how a giving spirit can change someone's life, give something back to them that they thought they had lost, put them back on the path again, help move us through grieving times."