Is Never Have I Ever Renewed For Season 2 on Netflix?
Never Have I Ever Just Premiered on Netflix, and We're Already Eager For More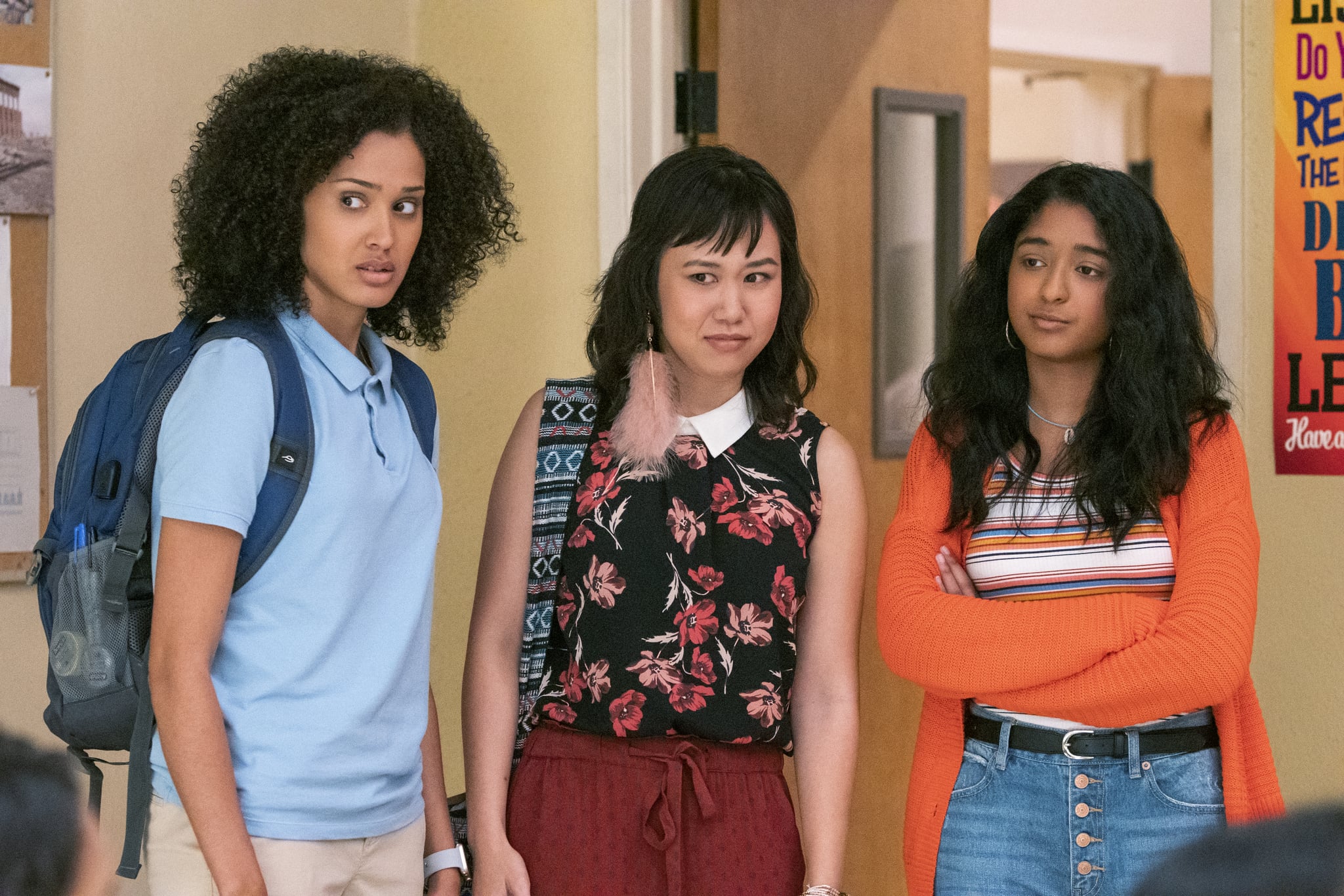 Mindy Kaling and Lang Fisher's teen dramedy Never Have I Ever premiered on Monday, April 27, and fans are already calling for more! For those clamoring for season two, there's good news and bad news: while Netflix hasn't ordered a second installment for the series yet (the bad news), the series is doing so well that it's highly unlikely the streamer won't give another season the green light. It also doesn't hurt that having Kaling at the helm gives the show a big-name boost.
If you haven't tuned in yet — which you should remedy as soon as possible — the series's 10-episode debut introduces viewers to Devi Vishwakumar (Maitreyi Ramakrishnan), a high school sophomore with a short temper and an active imagination that tends to get her into sticky situations. Following the traumatic death of her father and a decidedly distressing summer, Devi is determined to make the second year of high school her b*tch, dragging along her similarly nerdy but earnest best friends. But as the season progresses, Devi's plans go all awry and she's forced to confront her demons to begin her healing journey.
Season one's finale leaves just enough loose ends to lay the foundation for season two, from Devi's family possibly moving back to India to the classic dilemma of a love triangle and the secret love affair between Devi's cousin Kamala (Richa Moorjani) and Prashant (Rushi Kota), the man she was supposed to enter an arranged marriage with. I know, it all sounds deliciously dramatic, which is why we need season two to see how everything ends up! Don't let us down, Netflix.