Saved by the Bell Revival Renewed For Season 2
Time In — Peacock's Saved by the Bell Revival Scores Season 2 Renewal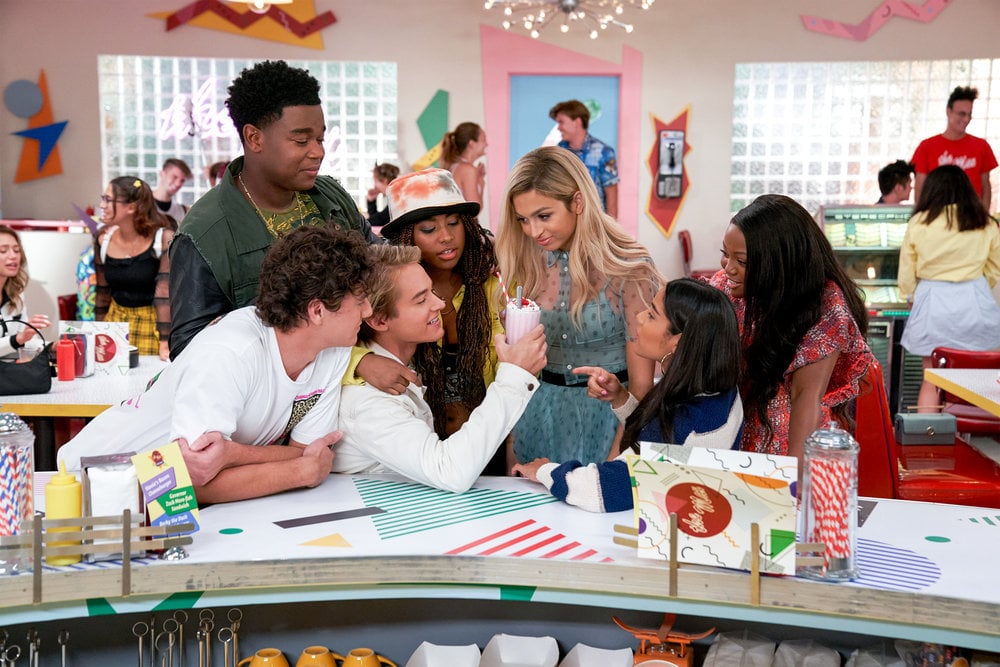 Peacock's Saved by the Bell has truly become the sequel series that could — the revival has scored a second season renewal! The streamer announced the news on Jan. 19, revealing that 10 new episodes have been ordered for the next installment.
"I'm thrilled that Saved by the Bell has been renewed. I've been blown away by all the love for the show and can't wait to go back and make more episodes," series writer and executive producer Tracey Wigfield said. "Hopefully we stay on Peacock for many more seasons, and then in 30 years, somebody does a reboot of our reboot and invents the threeboot."
Season one of Wigfield's Saved by the Bell revival followed the adventures of Bayside High School's new class of slick-talking, well-groomed teens. After Governor Zack Morris (Mark-Paul Gosselaar) decides to close underfunded high schools and send their students to the most well-funded schools in the state — including Bayside High — the influx of new students gives the privileged Bayside preppies a much-needed and hilarious dose of reality. The show welcomed back several of the franchise's stars and introduced newbies Haskiri Velazquez (Daisy), Alycia Pascaul-Pena (Aisha), Mitchell Hoog (Mac), Belmont Cameli (Jamie), Dexter Darden (Devante), Josie Jaye Totah (Lexi), and John Michael Higgins (Principal Toddman). The series became an unexpected hit, being one of the few sequel series to get the formula right.
"We are immensely proud of Tracey's innovative reimagining of Saved By the Bell for a new generation. The stories told in Season one are both authentic and meaningful, and are elevated by outstanding performances from our cast," said Erin Underhill, president of Universal Television. "We are grateful to our partners at Peacock and the fans for their continued support of the series. We can't wait to be back next semester at Bayside High – a place where all are welcome!"