Dash & Lily: Will There Be a Season 2 on Netflix?
Netflix Cancels Dash & Lily, and the Holidays Just Got a Little Less Bright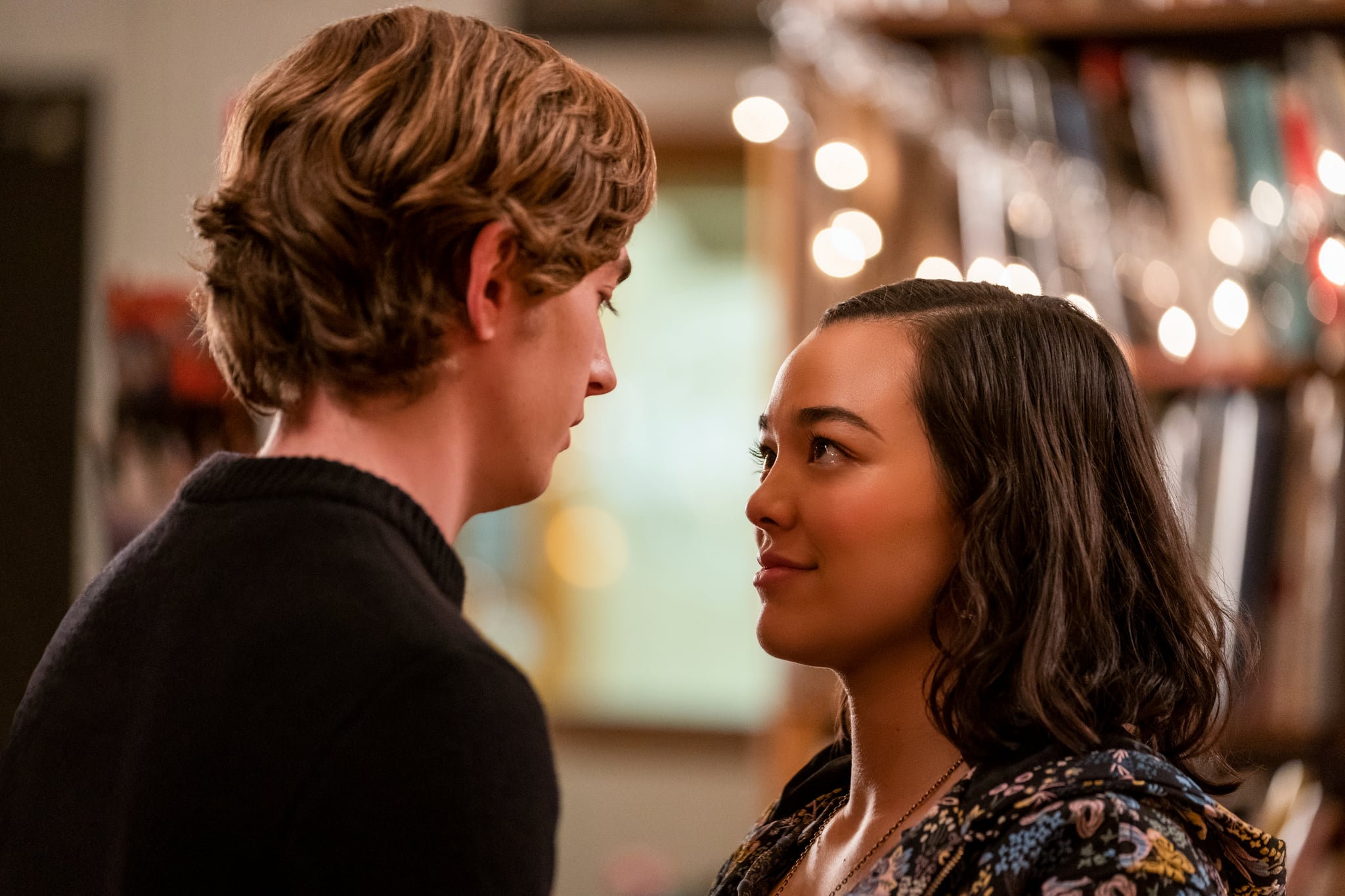 Netflix's Dash & Lily will unfortunately not return for season two. Almost a year after the show's initial release in November 2020, it was announced that the series has been canceled on Wednesday. The holiday rom-com, which is based on the young adult book series Dash & Lily's Book of Dares by David Levithan and Rachel Cohn, follows two very different teens named Dash (Austin Abrams) and Lily (Midori Francis) who find love in NYC thanks to a red notebook. Though the first season ties things up in a nice little bow, we were still looking forward to more episodes. Not only was it the perfect escape show, but the cast and creators were already on board to continue the story.
During a set visit back in November 2019, showrunner Joe Tracz told POPSUGAR that he already has a few ideas for how he would continue the story. "It's so great to write a first season knowing what the second book is and knowing where Dash and Lily go in their story from the end of season one," he said. "I do have thoughts on where we go from there that I cannot share at this time that I'm very excited about."
Austin Abrams also teased that he's already agreed to reprise his role if the series got picked up. "I've already signed a couple contracts, so I'm on board," he told POPSUGAR ahead of the show's release. "I'm not really sure what the plan is exactly, and I'm not sure what I would want to see, I can only assume they'd want it to be in the spirit of the second book."
With Netflix continuing to expand its holiday rom-com lineup this year, it felt like a no-brainer that they would renew Dash & Lily. After all, the show does have an approval rating of 100% on Rotten Tomatoes. Seriously, what gives Netflix? At least we have the Dash & Lily books to know how the characters' stories end, but we're still holding out hope that Netflix will change their mind.