Will There Be a Sequel to The Old Guard on Netflix?
Will There Be a Sequel to The Old Guard on Netflix? It All Depends on You, Apparently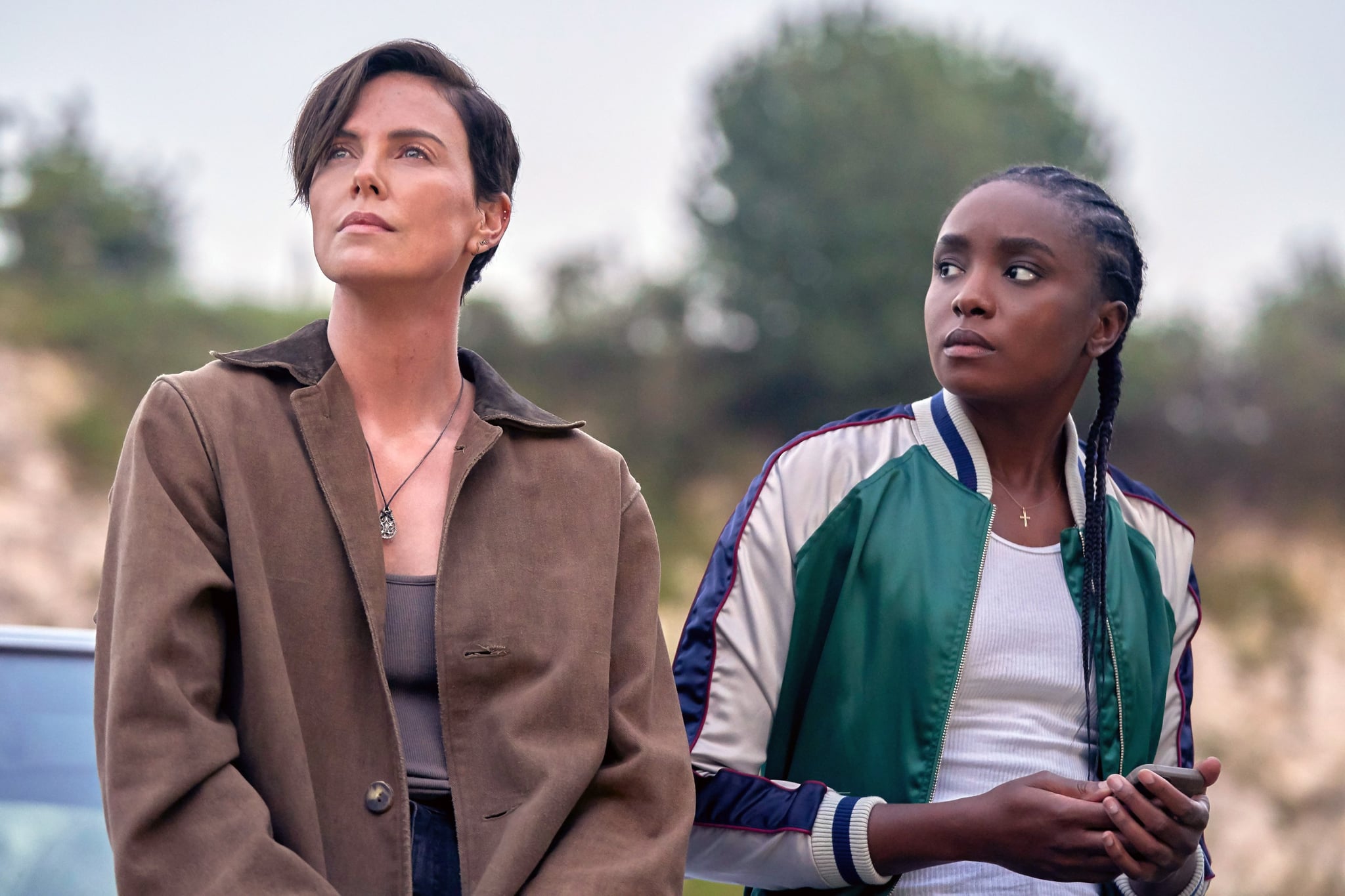 Calling all comic book fans: Netflix just dropped what is sure to be your latest obsession. Based on the comic book of the same name, The Old Guard tells the story of four centuries-old immortals secretly working to protect humanity, who — just when they discover another immortal — realize their secret powers have been exposed. The final scene in the movie definitely suggests a potential sequel, but does that mean fans are going to get one? According to The Old Guard creator Greg Rucka and director Gina Prince-Bythewood, there's a good chance we'll get not just one sequel, but two.
In 2017, the first five-issue miniseries of The Old Guard, subtitled Opening Fire, was published, and it wasn't long before fans were hooked. Though Opening Fire (like Netflix's adaptation) works as a standalone narrative, Rucka knew the story wasn't over. He teamed up with artist Leandro Fernandez again for the second five-issue volume of The Old Guard, subtitled Force Multiplied, and the cocreators plan to release a yet-untitled third and final volume. Rucka explained to Looper that — while Netflix hasn't yet ordered any sequels — there is more to the story, and he'd love to see it come to life. "There's more to tell, and there's questions that we want to answer," Rucka said. "But right now, I gotta tell you this: If this is all we get, I am going to be a very happy guy."
Director Prince-Bythewood expressed a similar sentiment, saying that it is up to the audience (and to Netflix) whether or not they want to see more. "It is about the audience. Does the audience want to see more? Obviously you hope an audience wants to see more," she explained to Digital Spy. The director also revealed to Entertainment Weekly that she and Rucka have plans for two more films in mind, and if people wanted to see more, then she would be interested in delivering. "The graphic novel itself is a trilogy," she said. "Where the story goes is pretty phenomenal, so if the audience is for it, I think we are as well."
After spending two years filming the first movie, Prince-Bythewood isn't sure she'd be ready to jump right into a sequel. When asked by Collider whether she'd want to direct the possible second and third films, she said, "I would really have to think about that. It's been two years, and just coming out of it now, I'm eager for a rest. I would probably feel two ways about it. If it continues on, I was the first that established it, but it would probably also bug me and I'd be like, 'Nile doesn't do that!' So, I just don't know."
Luckily, it seems like the cast is game. Charlize Theron (who plays Andy) told Total Film, "We went into this talking about [a sequel] as a possibility, and it's definitely something that excites us." While chatting with Digital Spy, Matthias Schoenaerts (who plays Booker) said, "We're ready to go," with Luca Marinelli (who plays Nicky) adding that "of course" they're interested in reprising their roles. The ball is in your court now, Netflix.