Zendaya Reflects on Her Historic Emmy Win, Making Malcolm & Marie, and Finding Joy in Work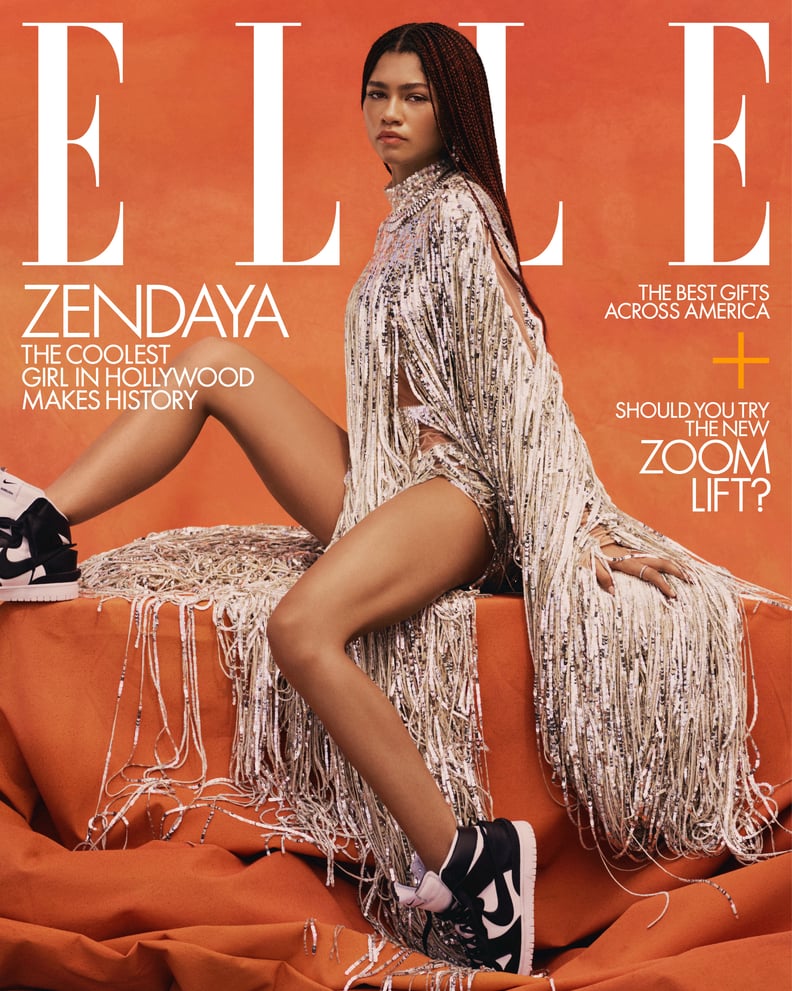 Elle | Micaiah Carter
Elle | Micaiah Carter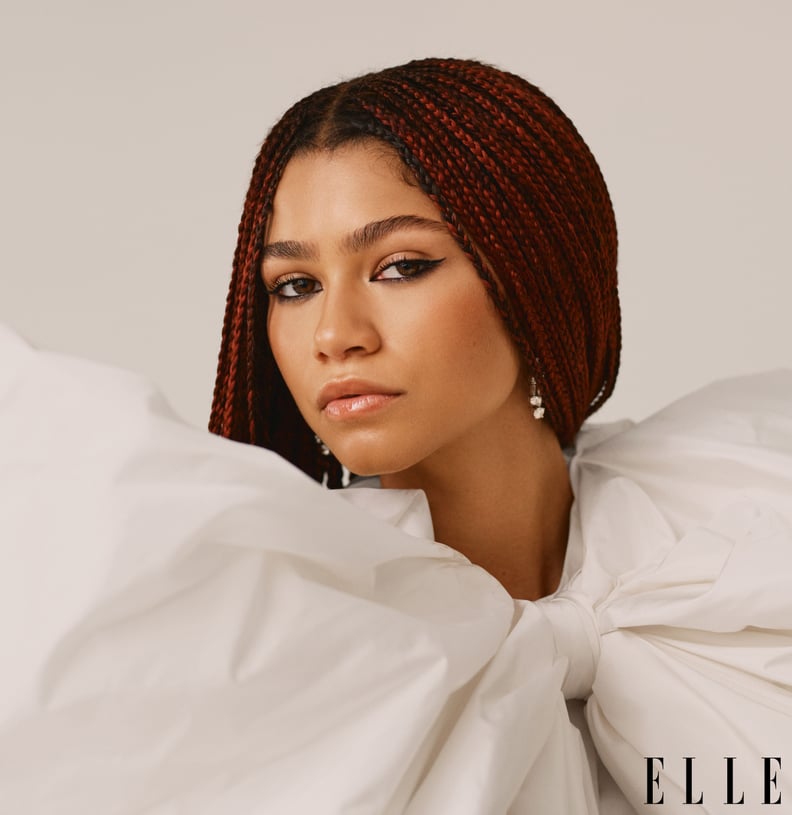 On her historic Emmy win: "I was nervous about the possibility of having to get up and speak. So, I was like, 'Okay, let me just write down a few little bullet points.' Usually I would just go up there and say what's in my heart, but everybody was like, 'No, I think you should definitely write something down.' So, the day of, I just wrote a little thing down to have just in case. And that was very helpful. I was very nervous, but I'm glad my family was there. Everybody was there and screaming, as my family does! We are a very loud family, and I was worried that they were going to be screaming for too long. And the little clock would start ticking, and I'd be like, 'Ah, thank you.' And then it would be over.
On mentioning hope in her speech and what hope means to her: "Well, my intention [with the speech] was really just to be honest, because it feels like a very hopeless time, specifically in this country. I know a lot of my peers feel enraged and exhausted and tired of living and growing up in a system that feels like it wasn't built for us. At this moment in time, it is hard to find joy and beauty in things, and I really think that is important. Right now, we as Black people need to embrace joy and not let it be taken away from us."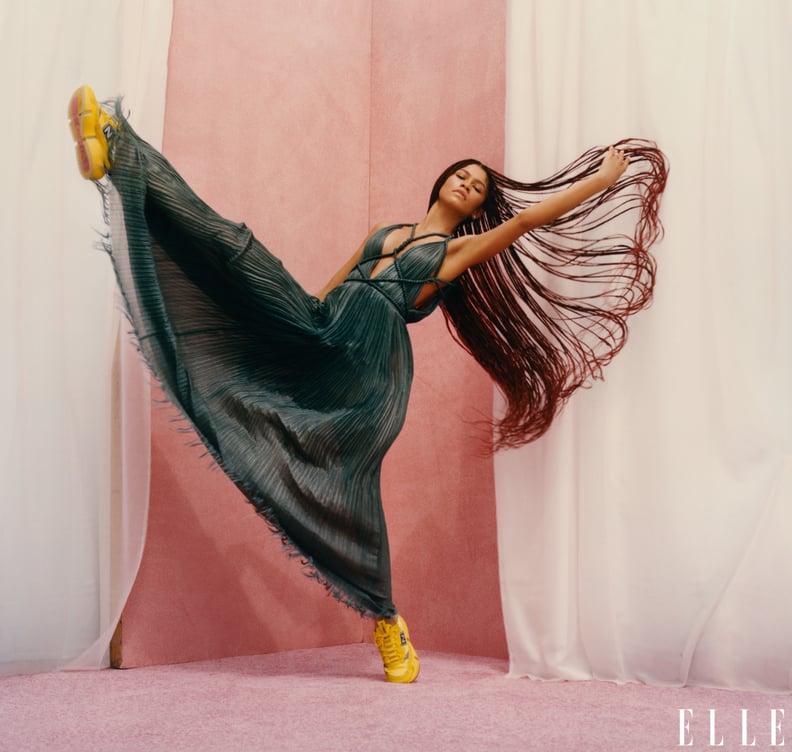 On what shooting Dune was like for her: "Oh, man. I had a great fricking time. I felt like such a badass, just wearing that suit and walking around on these beautiful rock formations. It felt cool and so exciting to be part of the magic."
On how she embraces joy in her own life: "I experience moments of joy when I'm able to create art and be involved in projects that I connect to deeply, whether it be Euphoria or Malcolm & Marie, the movie I shot during quarantine with Sam Levinson. Another thing that gives me joy is seeing people's responses to my work. With Euphoria, it's been incredibly moving to see how people connected to what Sam has written. I've heard so many beautiful stories about addiction and recovery, and that brings me hope."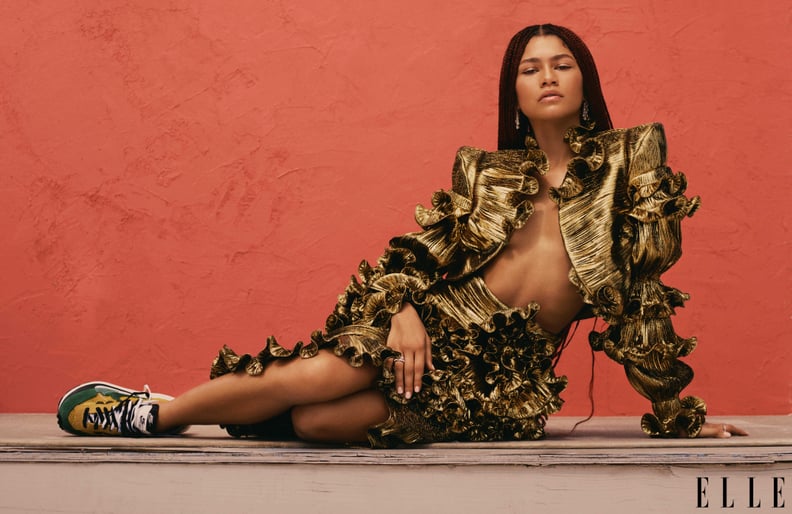 On shooting Malcolm & Marie in quarantine with Levinson: "Sam is like family to me. I talk to him almost every day and night, every other day. Sometimes we talk about Euphoria, and sometimes we just talk about life or current events or whatever. So, we got this idea that we could do a movie in quarantine safely with a very small number of people. We used some crew members from Euphoria who obviously didn't have a job because filming had stopped. I was fascinated with this idea of shooting a film with just two characters. It was like a play. It was challenging for all of us, because it was shot in just one space. Being quarantined together was great in some ways, because it allowed us to workshop and really dig into the material while we were there. It was an actor's dream. But it was also a little nerve-racking. When you have an idea, and you're putting your own money into it — I mean, I was literally using my own clothes on set and doing my own hair and makeup — it's hard not to get a little bit insecure. Like, 'Oh my gosh, am I really doing this?' It was one of the first times I just went for something, and I'm so grateful and proud of it. Working with Sam, obviously, and Marcell [Rév, Euphoria's cinematographer] was really special, but then John David Washington is just so brilliant and such a wonderful person."