Zendaya and Sonequa Martin-Green on Space Jam 2 Nostalgia
Zendaya and Sonequa Martin-Green's Dream Tune Squads Include Exactly Who You'd Expect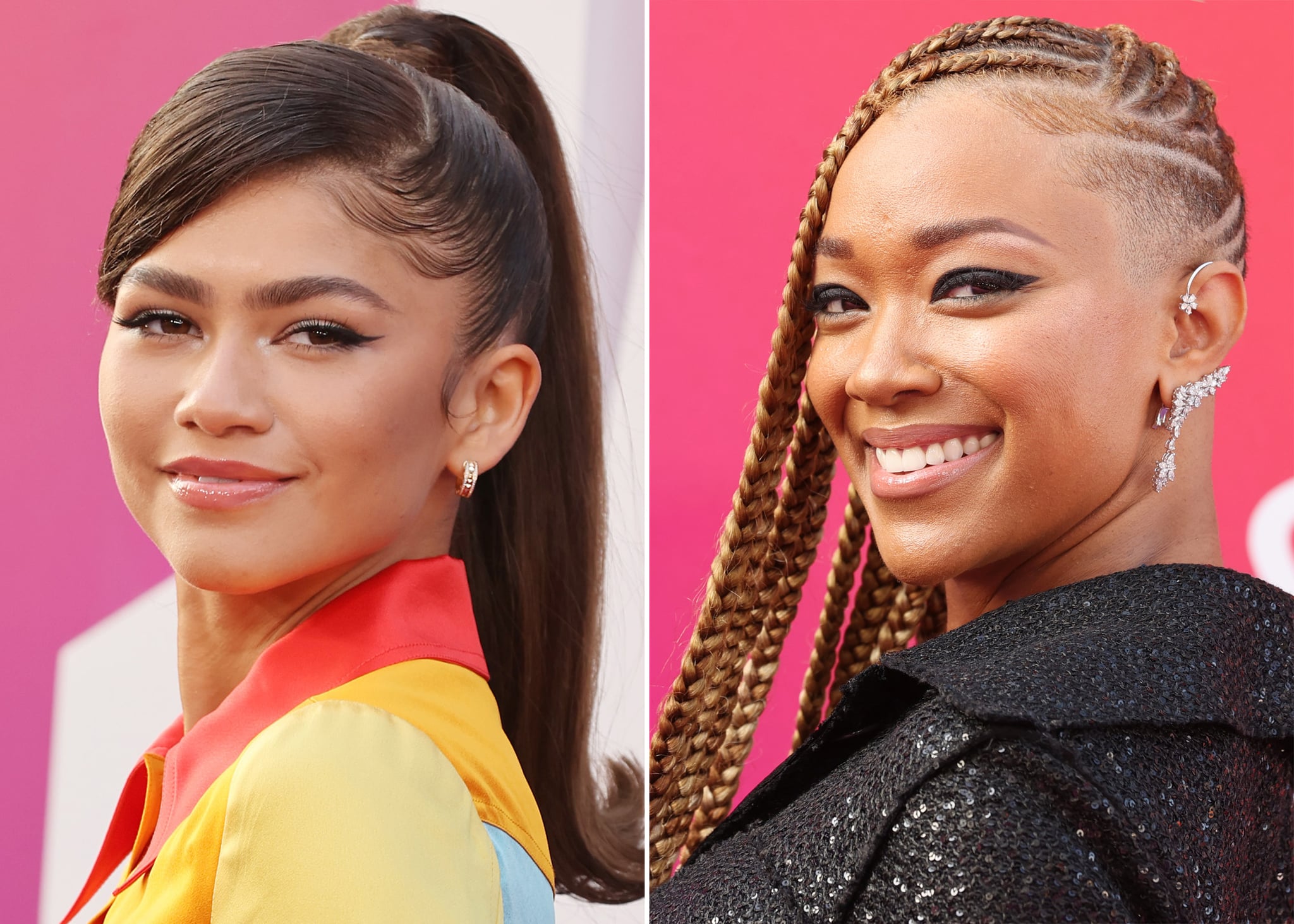 Image Source: Getty / Amy Sussman
Space Jam: A New Legacy has some pretty big shoes to fill — Michael Jordan's size 13s, to be exact. Of course, Zendaya and Sonequa Martin-Green were more than up for the task when they accepted the roles of Lola Bunny and Kamiyah James, respectively. The 2021 film has a similar premise to 1996's Space Jam, in which an NBA superstar has to team up with the Looney Tunes for a game of basketball in order to save their world. LeBron James takes over for Jordan in the sequel, with the biggest difference being that James has to save his family in addition to Bugs Bunny and crew.
"This movie is good enough to hopefully be a new classic." — Sonequa Martin-Green
A lifelong fan of the original, Martin-Green had her own expectations for the film. "I think it exceeds those childhood expectations because the original film is such a great foundation to jump off of," she shared with POPSUGAR. "We really dig into these important themes of family and sacrifice and authenticity, and you see this family learning and growing and changing together. That's what makes it even more relatable to today's audience." Even now, she's still amazed she's part of Space Jam's legacy. "I'm overwhelmed with gratitude because it's not just that I'm a part of this franchise, but that this movie is good enough to hopefully be a new classic."
Unlike Martin-Green, whose character's debut comes in the film, Zendaya had the added pressure of making the iconic Lola Bunny her own, while staying true to the original. "I totally understand because she's an iconic character and everybody has kind of grown up with her in a major way," Zendaya said of the intense reaction her casting received on Twitter. For Space Jam: A New Legacy's Lola, the idea was to reimagine her and what she represents. So when Zendaya got the call asking if she'd be Lola Bunny 2.0, she couldn't say no. "I got a really lovely call from my fellow Oakland native Ryan Coogler," the 24-year-old added. "I'd already told him that, 'Anything you want to do, man, I'm doing it.' So when he said, 'We would love for you to be Lola,' I was like, 'That's a huge deal. I'm excited. I'd love to do it.' I just felt honored to have been asked."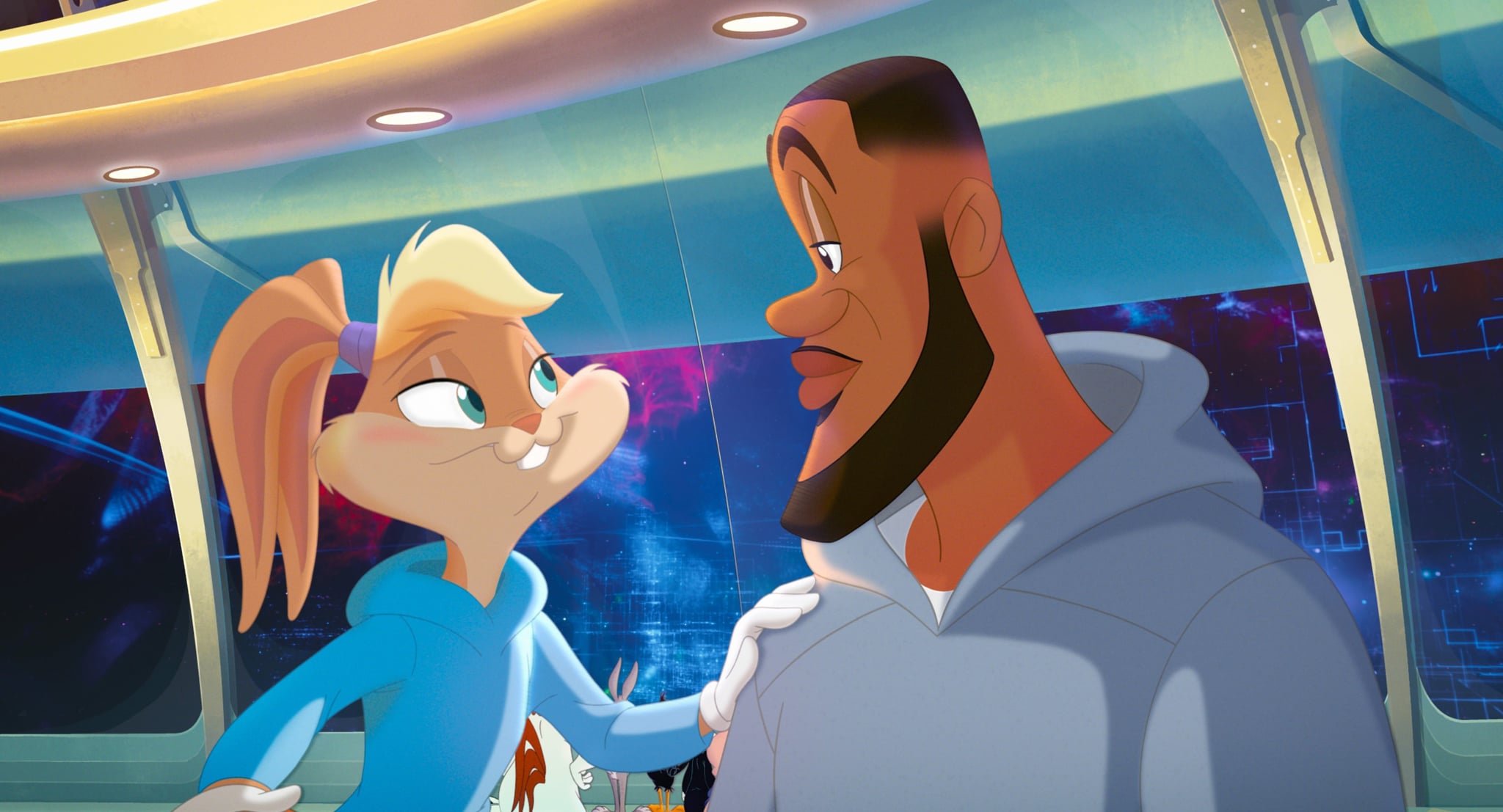 Image Source: Everett Collection
Despite having voice-over experience with Euphoria and Smallfoot, voicing Lola had its own difficulties. "I'll tell you what, the voice-over between Rue and Lola is very different. One, I barely move my face when I'm in the recording booth, and the other one, I get to move around, have fun, and scream," she said with a laugh. "I have such respect for voice actors because you have to make all of these things happen without the ability to use your face or hands. There's also no kind of visual representation so you leave that to the incredible animators and people who use your performance and turn it into something really special."
"I have such respect for voice actors because you have to make all of these things happen without the ability to use your face or hands." — Zendaya
Because of COVID-19, Zendaya didn't get a chance to be with James or director Malcolm D. Lee in person. "It's not easy to be in a room by yourself," she revealed. "I wish I could have had one of those opportunities to be across from LeBron, but I still had a lot of fun. It's really cool kind of seeing your voice coming out of something that's not you." Although she might not have gotten to work with James in person for the film, he was an obvious choice for Zendaya's ideal Tune Squad. "I would definitely hit up LeBron because there's really no one better," she reasoned. "Who else? I would call up my mom because she used to play college basketball and never hesitates to tell everyone the record she broke. She's also [six feet, four inches tall] so she can hold it down. We'll have my dad be the coach. What else? I have my little niece, who's adorable and 5. Distraction. Boom. You think, 'Look how cute she is,' and then here comes my mom to pass it over to LeBron. I think it sounds like a good plan to me."
Martin-Green also wasn't messing around in picking her Tune Squad, choosing some of basketball's best. "I'm going to go with a Michael Jordan, obviously, LeBron, obviously, and also maybe Kareem Abdul-Jabbar," the 36-year-old disclosed. "It's those three and then I'm going to throw in Lola Bunny because she's dope. Then I'm going to throw in Trinity from The Matrix. We're going to win every game." You can see how James's Tune Squad stacks up to Martin-Green's and Zendaya's hypothetical ones with Space Jam: A New Legacy, which is now in theaters and streaming on HBO Max.