21-Year-Old Opens Letter From Dad
A Dad Wrote to His Son on the Day He Was Born, and 21 Years Later . . .
In May 1993, a man became a father to his third child and took the time to compose a thoughtful and heartfelt letter to his newborn son, Danny. "You were the biggest kid in the hospital. You were special from the very beginning. All of the other parents wanted to see the big kid . . . the 10-pounder," he began.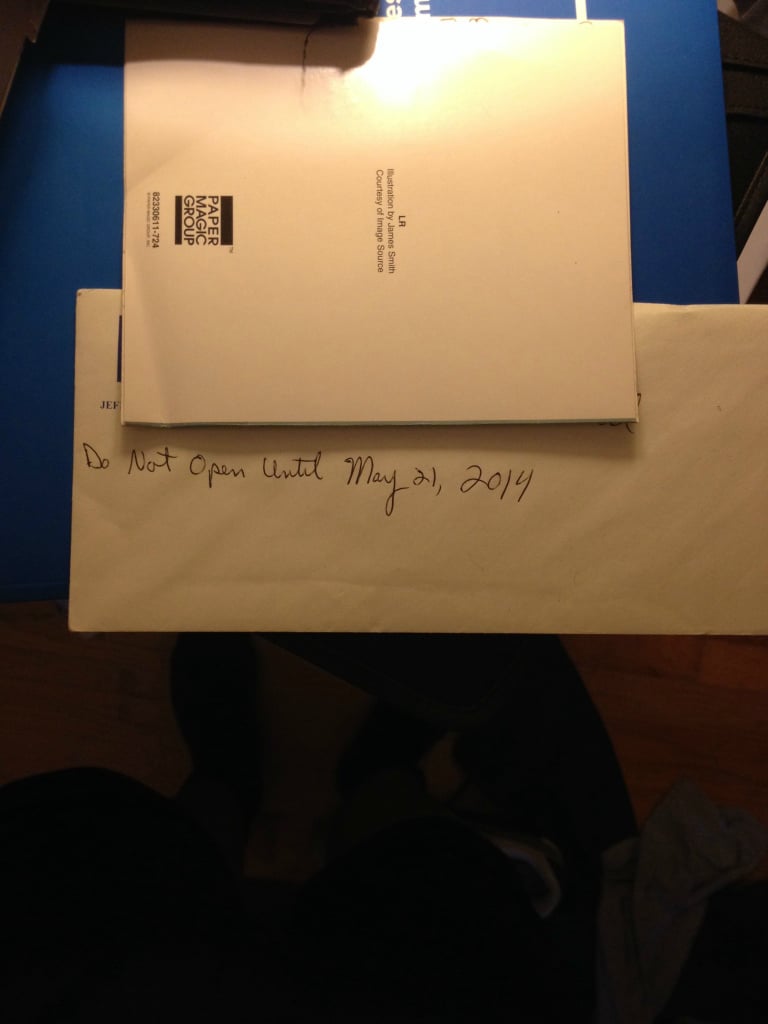 Twenty-one years later, Danny opened the letter and shared it on Reddit. Since then, it's received more than 352,000 views. Here's why: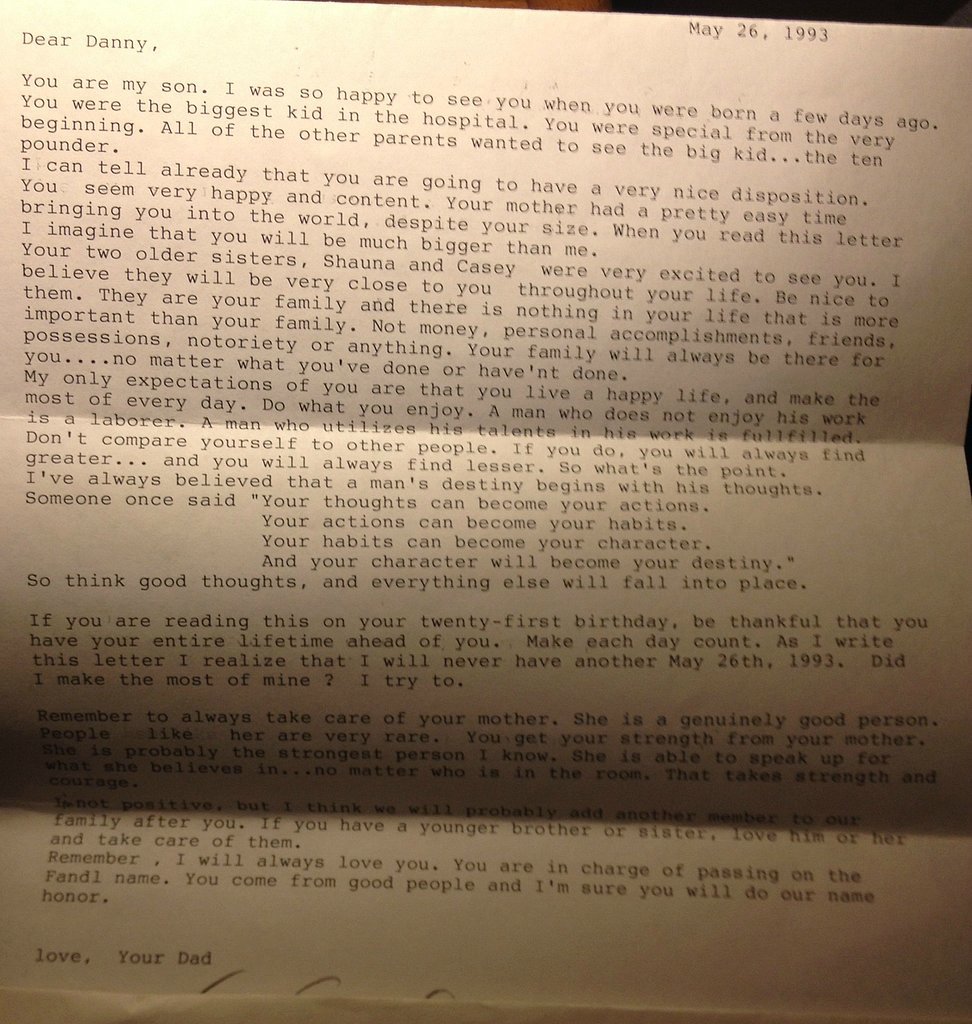 Source: Imgur user ShellyDuncan