Barack Obama and Stephen Curry Speech About Manhood
Barack Obama and Stephen Curry Deliver Poignant Speech About Toxic Masculinity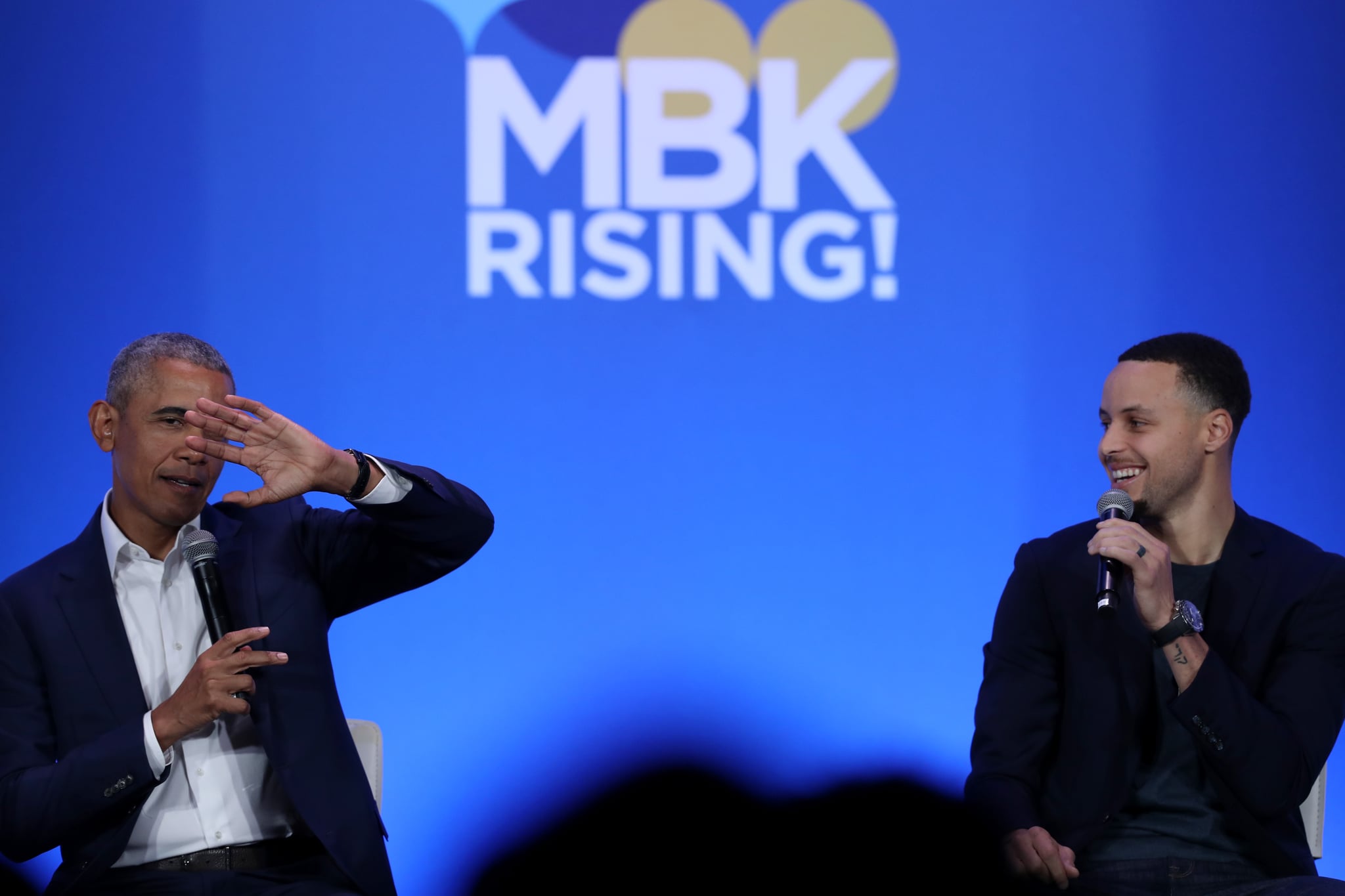 Image Source: Getty / Justin Sullivan
Teaching impressionable young boys and young men about gender norms and expectations can be a challenging topic. Messages about what it means to "be a man" and to self-identify as a man start at an early age, and the older kids get, the more complex and, oftentimes, confusing those messages become.
Whether the beliefs are that boys shouldn't cry or that they should flaunt their manhood in ostentatious ways, they can make what's healthy and what's unhealthy hard to parse.
To offer some clarity on restricted definitions of masculinity, Barack Obama and NBA star Stephen Curry spoke to a room of 100 boys at the My Brother's Keeper alliance (MBK) earlier this week. Obama began by speaking about what it means to be a good person and, of course, a good man. He referenced visual cues many young men see in popular culture — guys dancing with lots of girls or draped in expensive jewelry as a means to flaunt success — and then challenged the room to rethink these behaviors. "If you are very confident about your sexuality, you don't have to have eight women around you twerking." His speech was met with tons of applause and, after the reference to twerking, tons of sweet laughter.
Ahead, watch the entire town hall or the shorter clip, which focuses on confidence.