Is Beaches Resort Autism Certified?
This Resort Is Making BIG Changes For Families Who Have Children on the Autism Spectrum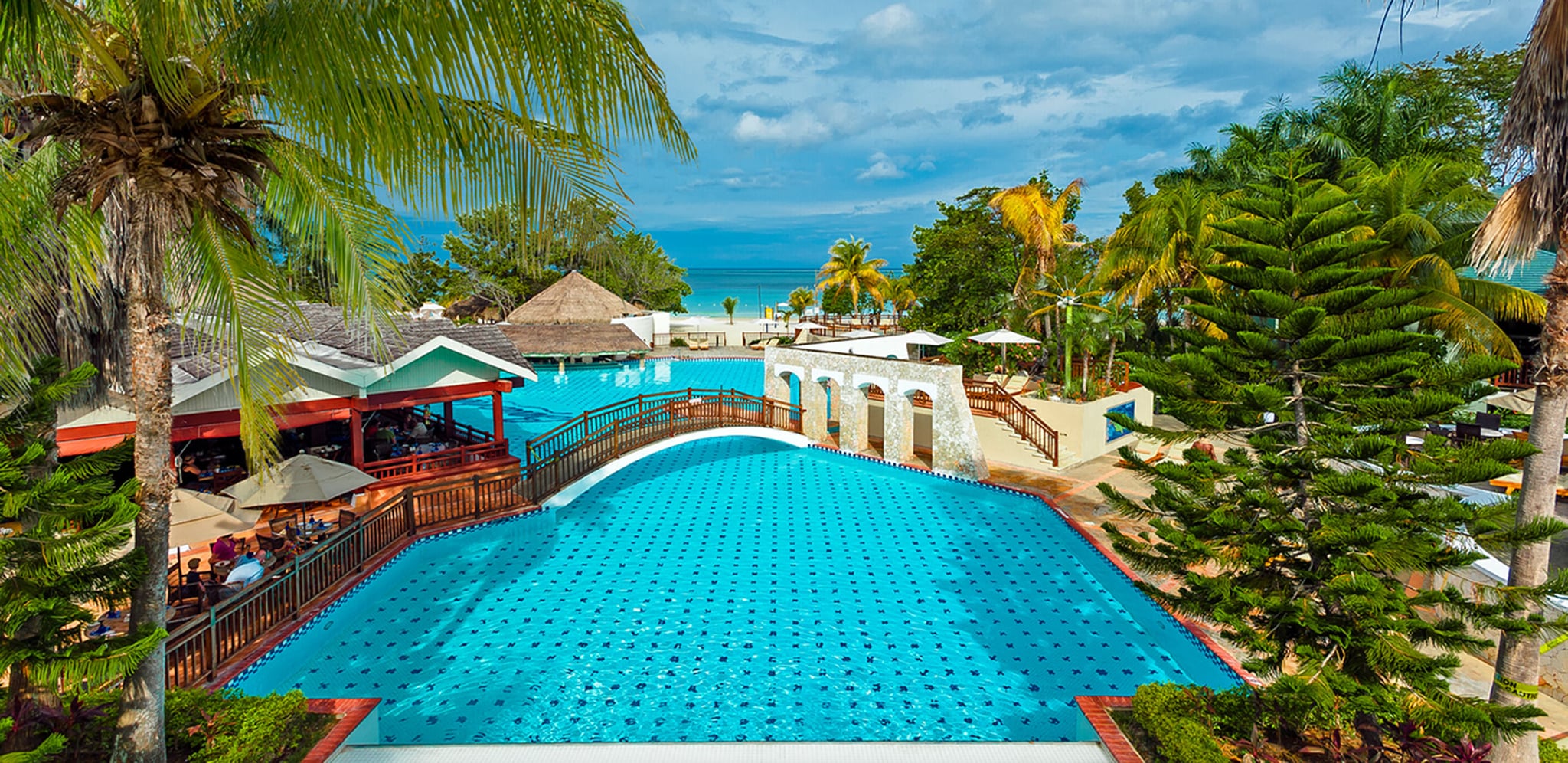 Planning a family vacation can be challenging for anyone, but parents who have children with special needs often need to research more and ask a fair amount of questions of their destination before committing to the perfect getaway. Because Beaches Resort wants all families to be able to enjoy its gorgeous resorts, it recently announced that it will be the first resort company to have all three of its properties — Beaches Negril Resort and Beaches Ocho Rios Resort, both in Jamaica, as well as Beaches Turks & Caicos Resort — attain a Advanced Certified Autism Center (ACAC) designation.
As for the details, according to Travel Pulse, the new certification training will be completed by all three resorts in May 2019. The training will focus on Beaches kids' camps and its entertainment and water sport programs. Here are some of the details and most helpful options for parents traveling with kids on the autism spectrum:
A pretravel questionnaire used to identify requests and preferences for special needs families.
A one-on-one childcare program for children who don't feel comfortable in a group setting.
A "culinary concierge program" to support specific dietary restrictions and special requests.
Private, in-room check-in options with sensory toys available throughout the process.
Designated quiet spaces in several locations throughout each resort.
Modified, sensory-friendly kids' camp experiences.
Autism awareness-trained water sports specialists.
Adam Stewart, deputy chairman of Sandals Resorts International, is eager to be spearheading this initiative. "We are proud to continue paving the way for families with individuals who have special needs, including children on the autism spectrum, to travel comfortably and truly live up to our tagline — the 'Resorts for Everyone,'" he said.
He continued: "As a family-built brand, we want to provide all families with a superior level of service that makes them feel the most welcomed at our resorts. We are especially excited to further expand this important training to our resort's water sports program, with PADI®-certified dive professionals and other team members earning a special 'ACAC' designation for each Aqua Center at Beaches, allowing children on the spectrum to safely experience the incredible waters of the Caribbean."
Another huge perk for the kids traveling to a Beaches Resort? Ever since partnering with Sesame Street in 2017, the resort has introduced a new activity — Amazing Art With Julia — which lets kids create with their favorite 4-year-old muppet who's also on the spectrum.
Image Source: Beaches