Bullet-Resistant Blanket
Is This Blanket a Smart Safety Precaution or Sad Comment on Society?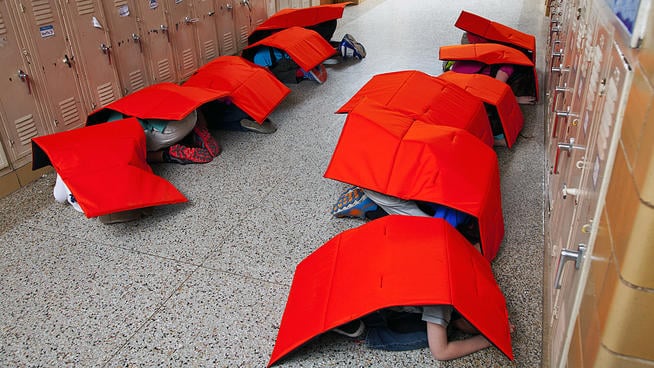 There was a time when we could send kids to school and know that they would return at the end of the day without a scratch. But the reality today is that there have been 74 school shootings in the past 18 months. So it is no surprise that parents and educators alike are looking for ways to keep our kids safe. But are more entrepreneurial individuals trying to profit from our fears?
Just this week, the Bodyguard Blanket, a 5/16-inch-thick pad designed to protect kids from falling debris during a tornado or from a bullet during a school shooting, has caused some buzz. Steve Walker, an Oklahoma podiatrist, thought of the idea last year and brought the idea to Stan Schone, an inventor and one of his patients. The two have been working on production for the last 10 months and recently began the marketing push.
"Instead of bending over and hoping for the best, they're afforded an extra layer of protection," Schone says of the $1,000 blanket.
What do you think? Good idea or profiting off of fear? Weigh in below!
Source: Pro-Techt