Chrissy Teigen Writing a Kids' Cookbook
Everyone's Favorite Mama Chrissy Teigen Is Working on a Kids' Cookbook — Here's What We Know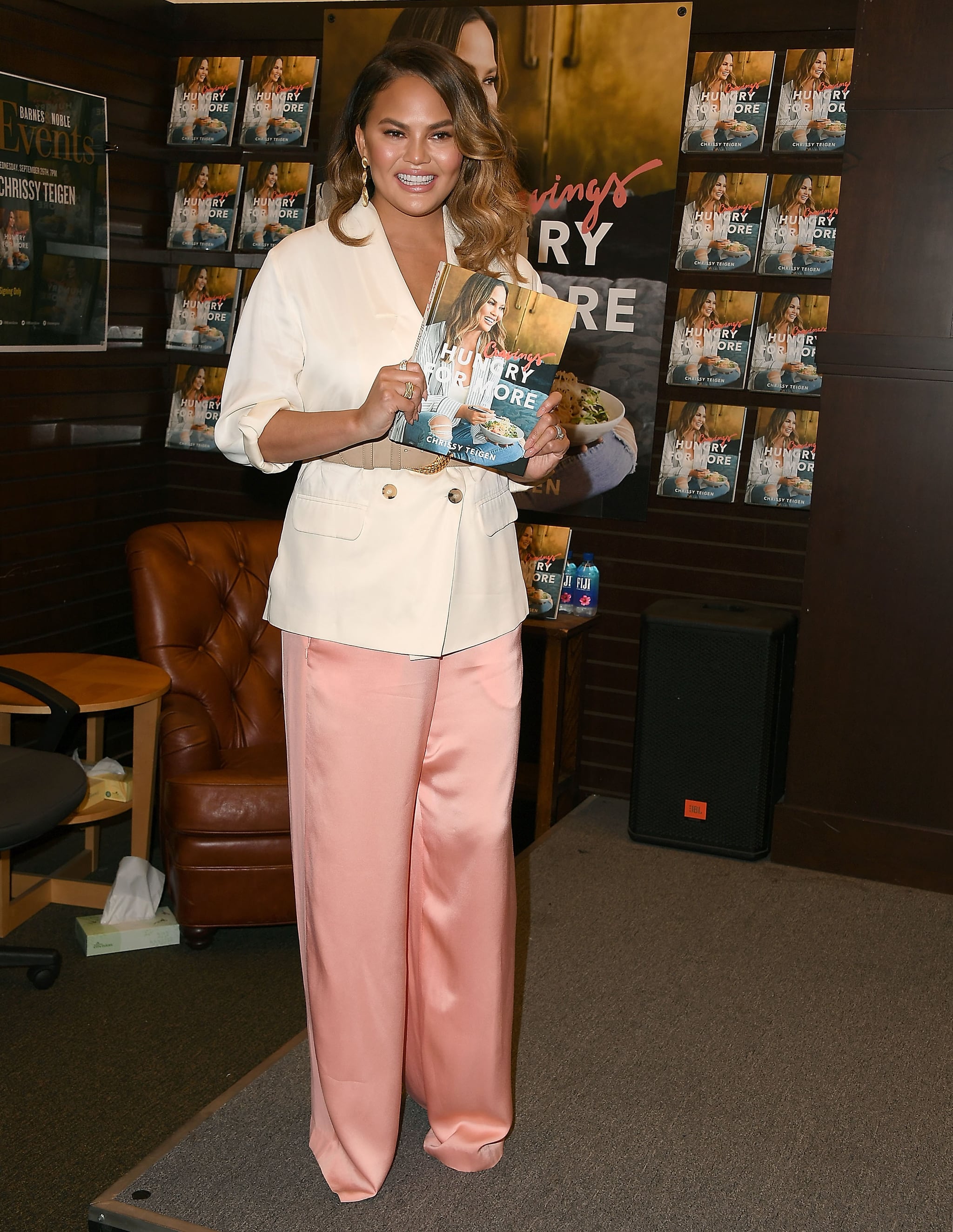 The world's most relatable and downright real mom-turned-cookbook-author Chrissy Teigen knows what it's really like to live in a crazy house with toddlers — she recently shared a video of an angsty Luna on Instagram — so it makes perfect sense that she'd approach feeding her large household in a very funny, no-fuss manner. So much so that during last weekend's #CRAVINGSFEST, she revealed that she has a cookbook for kids in the works, complete with simple dishes for even the pickiest of palettes.
"I know kids have really simple palates and we all want to make them more refined," she announced on stage during the event. "But they're just kids, so we're gonna do stuff that kids are going to love."
A kids' cookbook seems like the most natural — and brilliant — next step for Chrissy, who's authored two successful cookbooks already, filled to the edges with irresistible recipes. And luckily, she has the perfect assistants to ensure that everything she includes in her forthcoming book is a fan-favorite. "Hopefully it's Luna-approved," she said of her new endeavor. Based on what we know about Miss Luna, she's going to challenge her mom to make every dish a perfect one.