Couple Sailing Around the World With Children Were Rescued
Is Circumnavigating the Globe With Toddlers Child Endangerment?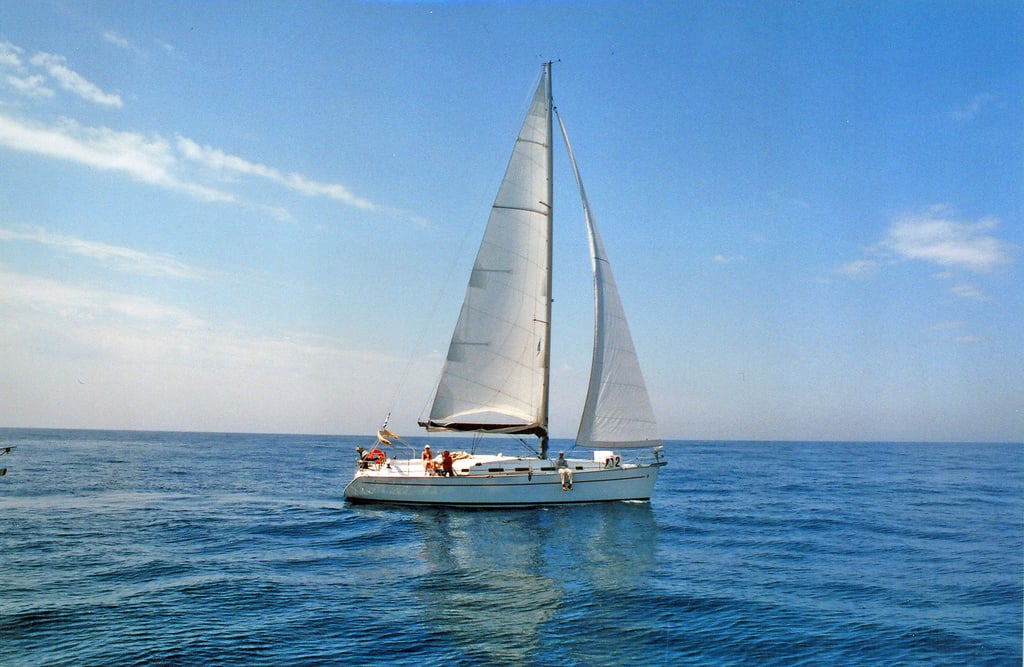 What started out as family exploration has ended in a complete media frenzy. A couple who brought their two daughters, ages 1 and 3, along for a sailing trip around the world had to be rescued at sea. The wind was knocked out of their sailing dream when the youngest child came down with a serious infection and was not responding to medication, while their boat faced mechanical failures.
The Washington Post reports that the Coast Guard, Navy, and National Guard ultimately had to help bring the girl and her family back to safety — and not without serious backlash from the rest of the world.
The parents, Charlotte and Eric, were nearly a year into the trip and documenting their journey on their blog, but perhaps the roughest water they've have to navigate is the anger on social media. Many feel that the couple's choice to take small children along for such a dangerous trip was reckless child endangerment and that they should have to pay for the cost of their rescue or worse, have their kids taken away from them. The other side argues that these were experienced sailors who were just trying to let their children to share their love for sailing.
Eric was a Coast Guard-licensed captain, and both parents have spent a lot of time at sea. However, even Charlotte (the mom) referred to the trip as the stupidest thing they've ever done. So what do you think?
Source: Flickr user Vernicos Yachts