Are Dads More Sleep Deprived Than Moms?
Think Moms Are More Sleep Deprived Than Dads? This Book Says Otherwise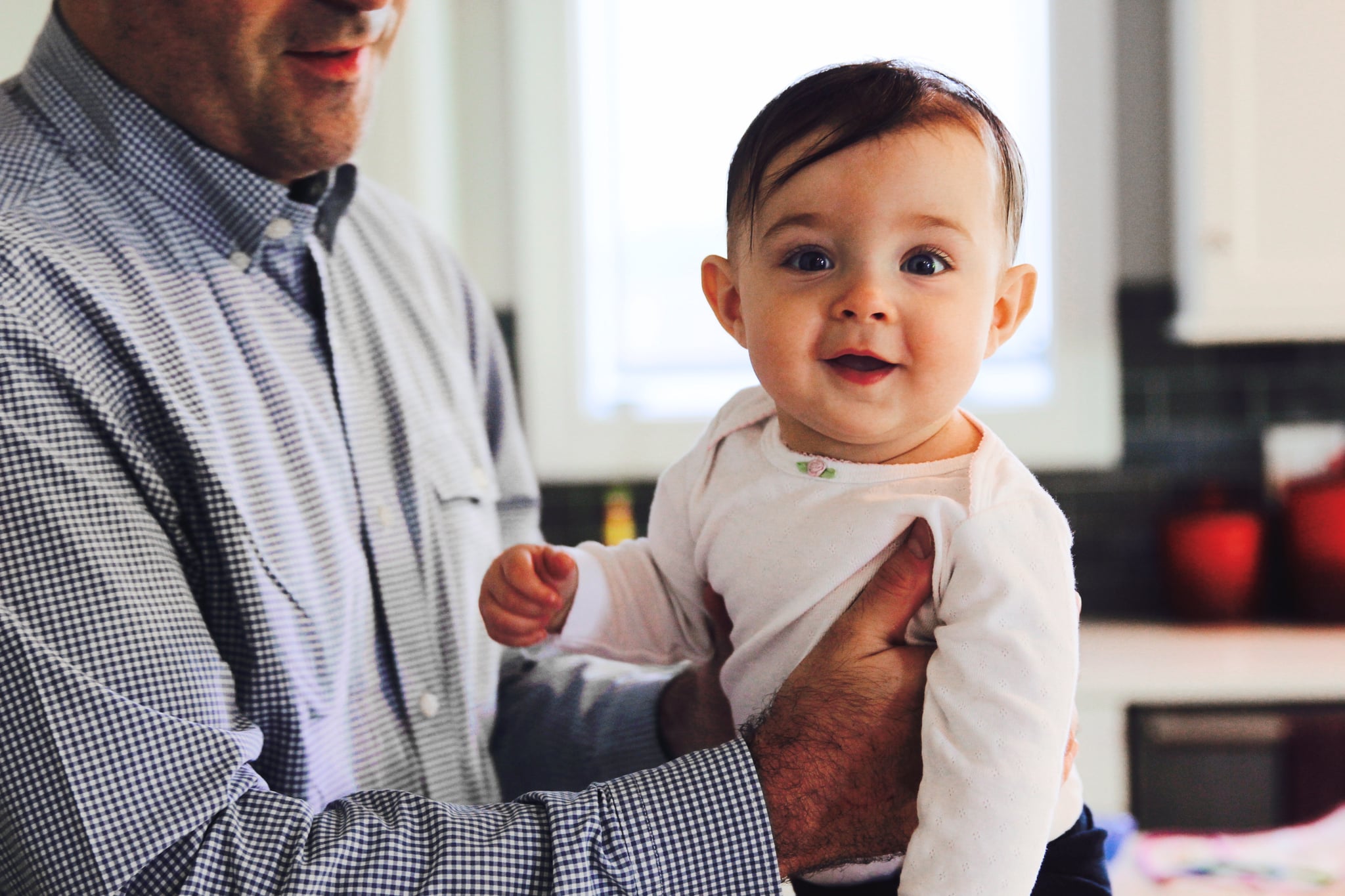 There's no denying that parenting a newborn is a demanding task that often results in the loss of sleep. But according to a series of studies published in a new book called The Informed Parent: A Science-Based Resource For Your Child's First For Years, dads might actually be more sleep deprived than stay-at-home moms.
A majority of the studies were conducted by monitoring sleeping patterns using wrist trackers. One 2013 study tracked the sleeping habits of 21 pairs of first-time parents of newborns. It was found that dads were getting fewer hours of sleep, but with fewer interruptions than moms, who got more hours of sleep but with more disturbances, such as getting up to feed the baby. According to the study, both parents reported equal amounts of tiredness; however, frequent feeding awakenings for moms resulted in worse neurobehavioral testing.
The book also outlined a 2004 study of 72 couples and found that while moms and dad were getting approximately the same amount of sleep, stay-at-home moms were slightly more rested, as they were able to catch up on snoozing during the day. Meanwhile, dads were more fatigued from "working longer hours."
Every individual has a unique household and lifestyle that can have different effects on their sleeping habits, but scientists of the study stress that parents should not underestimate the dangers of sleep deprivation. Although it does get better as your tot gets older, sleep deprivation can also significantly impact the daily health and functioning of Mom and Dad alike. Let us know if you agree with the claims that dads are bearing the brunt of sleep deprivation!
Are Dads More Sleep Deprived Than Stay-at-Home Moms?