Date Ideas For Parents That Don't Require a Babysitter
20 Ways to Have a Romantic Valentine's Day — No Babysitter Required!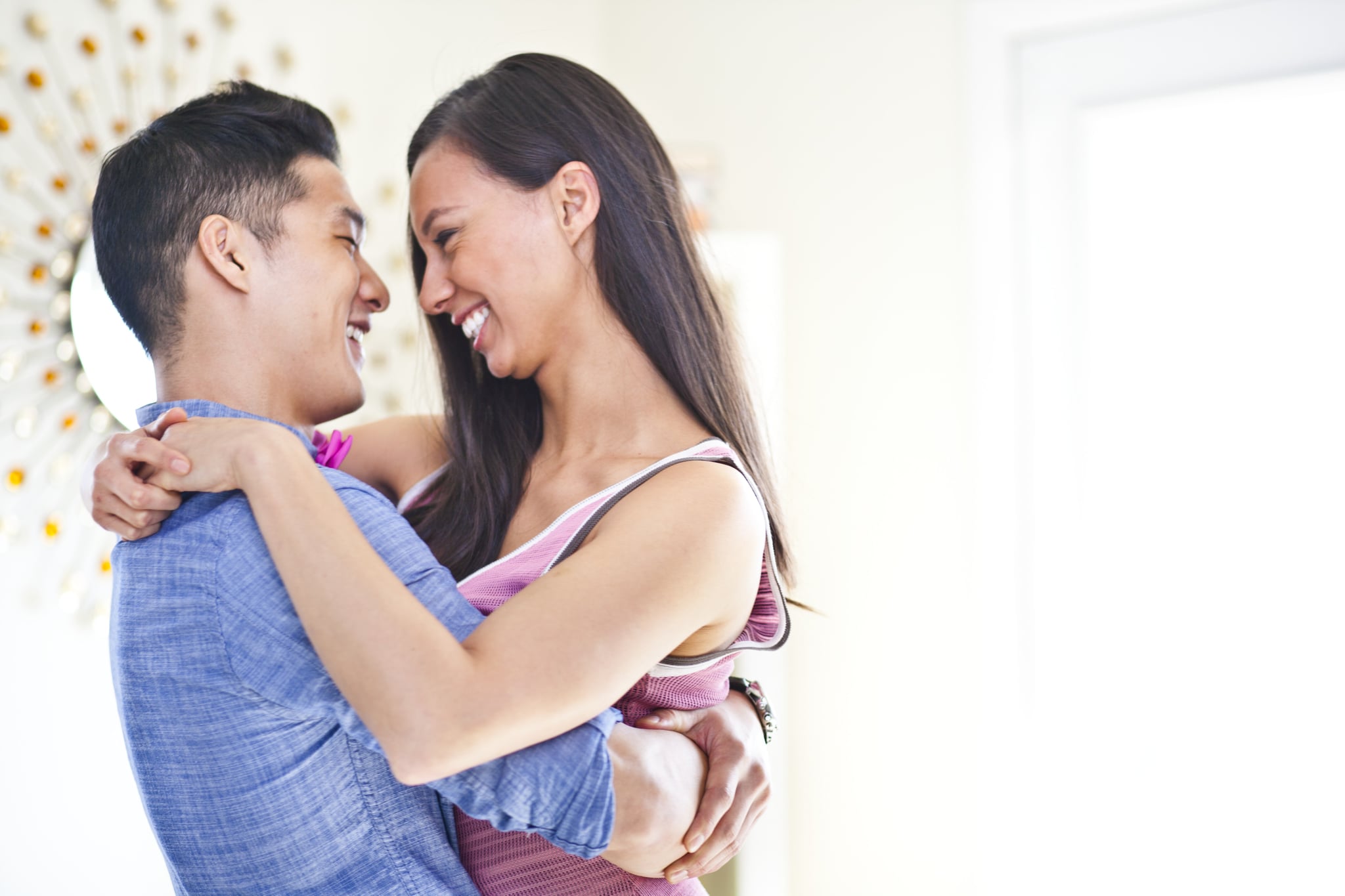 Valentine's Day preparenthood often involves dinner reservations made weeks in advance, overpaying for a prix-fixe menu, and the expectation of a dozen red roses. Now that you're a mom? It's making sure that the class list is accurate so that your kid's got a card for everyone at school, tossing a little love note into their lunch boxes, and oh, right — giving your significant other a kiss on the way out the door. This year, spice things up a bit. No need to blow your budget on an extravagant night on the town. We've got 20 romantic ways for parents to amp up the romance on V-Day — no babysitter required!
Re-create a special meal (a first date, a menu inspired by the food at your wedding, any other food that has sentimental value to you both).
Sneak little love notes in his/her bag.
Stargaze in your backyard or on your rooftop.
Watch a classic romantic movie together.
Give each other massages.
Document your love story — baby-book style. Pick up a pretty blank journal or notebook, and together take a trip down memory lane, jotting down anecdotes about everything from your initial impressions of one another to becoming a family — and everything in between.
Splurge and hire a private chef.
Go the opposite route and order a pizza — eat it on a blanket in front of the fireplace.
Watch your wedding video.
Pick up Table Topics — Couples Edition — you may be surprised at what you learn.
Flirt via text message throughout the entire day.
Play board games in your PJ's — with wine.
Get into bed early (wink, wink).
Pick up some fancy wine and chocolate and have a tasting for two.
Play bartender and perfect a fancy cocktail recipe.
Plan your next family (or parents-only) vacation.
It may not sound romantic, but tackling a home-improvement project (especially painting) can be supersatisfying.
Have breakfast in bed — for dinner (and after the kids are asleep).
Put on some great background music, and just talk — no TV, no distractions — just the two of you.
Slow dance!