Do Ashton Kutcher and Mila Kunis Have a SNOO?
Thinking About Getting a SNOO? Ashton Kutcher Gives This Bassinet 2 Thumbs Way Up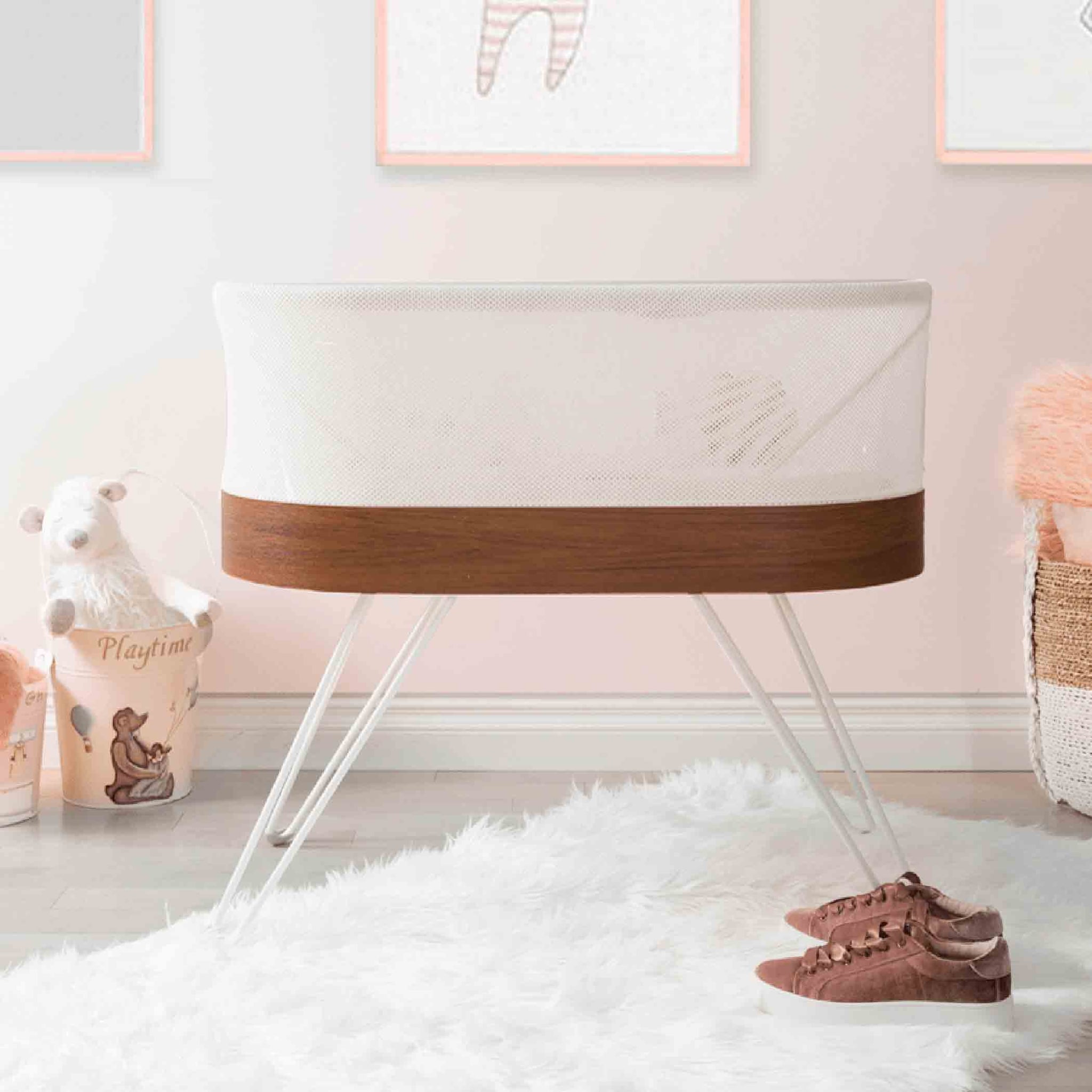 When Dr. Harvey Karp, the author of The Happiest Baby on the Block, released the SNOO, an oscillating and vibrating smart sleeper, to the market in early 2017, it was with the promise that moms and dads would have many more sleep-filled nights. And the latest person to swear by its soothing powers? Ashton Kutcher. The father of two and star of The Ranch told Dax Shepard how it helped his son, Dimitri, sleep six hours straight on his third night home from the hospital in an interview for Dax's podcast Armchair Expert. He said:
"Our kids slept pretty well. We got this thing for [Kid No. 2]. Kid No. 1, there were a lot of those crazy, weird nights because you don't know how to plan because you've never done it before so you have no idea. Kid No. 2, we got one of those SNOOs. Have you heard of this thing? It's an oscillating bed . . . So [Dr. Harvey Karp] wrote The Happiest Black on the Block [about the] five Ss. So this guy invented this bed that does the Ss, right? It's got a natural swaddle and it's got a sensor in it, so the louder the kid cries, the faster it goes. And it puts the kid back to sleep! It's unbelievable! Trust me on this."
He even went so far as to say that he and wife Mila Kunis really didn't have to worry too much about getting up at all hours of the night because of the robotic bassinet. "So for our second kid, he slept six hours a night on, like, night three, and it was done! If he'd wake up, [the bassinet] would just be like 'uhhh' and it would just start going really, really slowly and you could put him back down," he said, adding that, "And then at a certain point, you take him out because you're like, OK, this isn't happening. But he was a six-hour-a-night sleeper really early. I'm eternally grateful to the SNOO for that."
Sounds like a no-brainer must have, right? Well, it is, as long as you have $1,160 to spend on one!