Do You Throw Up During Labor?
The 1 Unexpected Thing That Happened to Me During Labor That Made It So Much Worse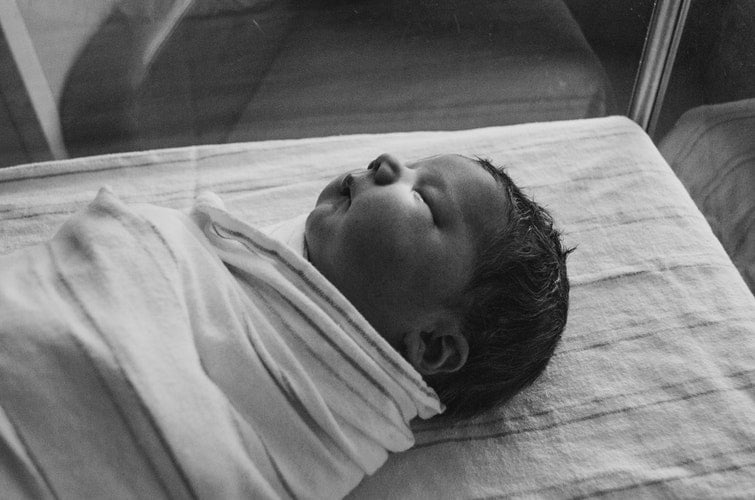 Leading up to the births of both of my children, I felt as confident as I could be when heading into something so unknown. I had read countless books and blogs, took classes, and even watched documentaries. My mother and a few close friends also shared their labor and delivery stories with me. I thought I had heard it all: the possibility of poop, the shakes, and the pain that would ensue even after birth. But . . . I was wrong. I didn't know everything, because no one told me about the pure hell of intense dry-heaving during delivery.
Because I hadn't eaten in over 24 hours, nothing came up. I just spit into that bowl and continued to dry-heave.
I dry-heaved more than I ever have in my life during both of my deliveries, one C-section and one vaginal. After my son was born via cesarean, I had to hand him off to the nurse because I needed to vomit. Still in a fog, drugs pumping through me, I tried to sit up to puke. The nurse slid a plastic bowl under my chin, but because I hadn't eaten in over 24 hours, nothing came up. Instead, I continued to barf up nothing — except for occasional delicious bile. I just spit into that bowl and continued to dry-heave.
With the birth of my second baby, I got to experience all of labor, including the dreadful transition. Although I was given a heavenly epidural, it began to wear off while I transitioned. My contractions became so intense again that I wanted to give up. I writhed all over the bed in pain. But then, to my surprise, I wanted to puke instead. This caught me by surprise because with my first baby, I wanted to throw up after my son was born, not during. I shot up in the hospital bed, clutched onto the bed rails, and began dry-heaving.
The poor nurse slid a bowl under my mouth again as I dry-heaved uncontrollably into it. But just like the first time, nothing came out. And this time, it seemed to last forever (in reality, it was probably less than 30 minutes). I was in hell, because I was also dealing with contractions every few minutes. Eventually, the dry-heaving finally faded away, and after three more grueling hours of pushing (with the intermittent urge to barf some more), I finally held my daughter.
After I returned home and my friends came to visit, I told them about the dry-heaving, and you know what? It happened to many of them, too! I guess my friends and family suffer from what most mothers suffer from: birth amnesia. If we remembered every dreadful contraction and dose of the shakes, everyone would have one child. But I will never forget those spells of the dry-heaves, because they made my labors that much worse. But hey, at least I didn't poop, right?