Evenflo Combination Booster Seat Recall September 2016
Check Your Family's Car! Evenflo Just Recalled 30,000 Car Seats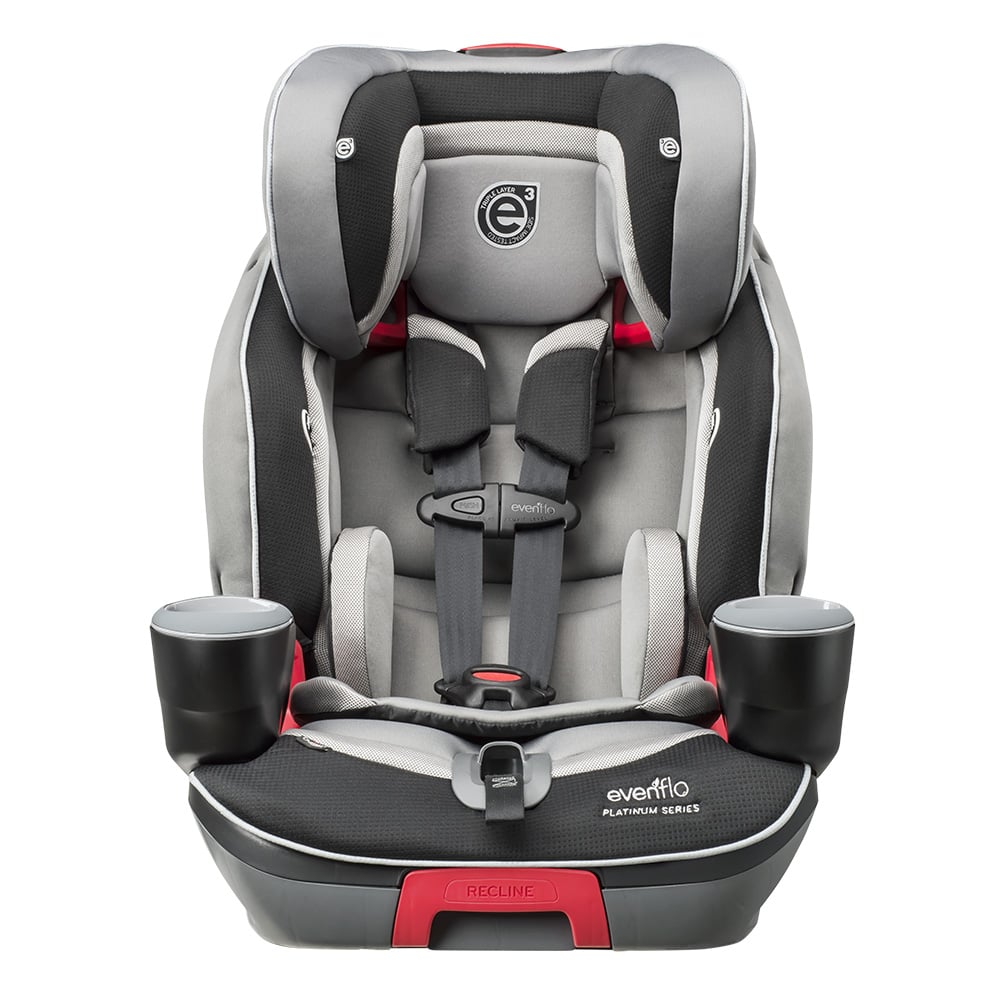 Check your family car! Evenflo just voluntarily recalled almost 30,000 combination booster car seats due to reports of children being able to loosen a piece of the harness without their parent's knowledge, increasing the risk of potential injury in a crash. Although no injuries have been reported, 27 complaints were filed with the company about the loosened harnesses.
The seats in question are the Evolve 3-in-1 seats manufactured before Feb. 9, 2016. In the US, models 34411700 and 34411741 are included in the recall, in addition to model 34411700C sold in Canada. If you own one of these seats, Evenflo will be offering a free remedy kit with a replacement harness adjustment button.
"If your child is not accessing and activating the harness adjustment button, then the Evolve may be used safely in harnessed mode until the remedy kit is installed," Evenflo explained to its customers on its website. "If your child is accessing the harness adjustment button in harnessed mode, then the seat should not be used until you install the remedy kit."