Family Denied Boarding a Plane Due to Toddler Tantrum
Furious Mom Recounts Being Denied a Flight Home Because of Her Toddler's Tantrum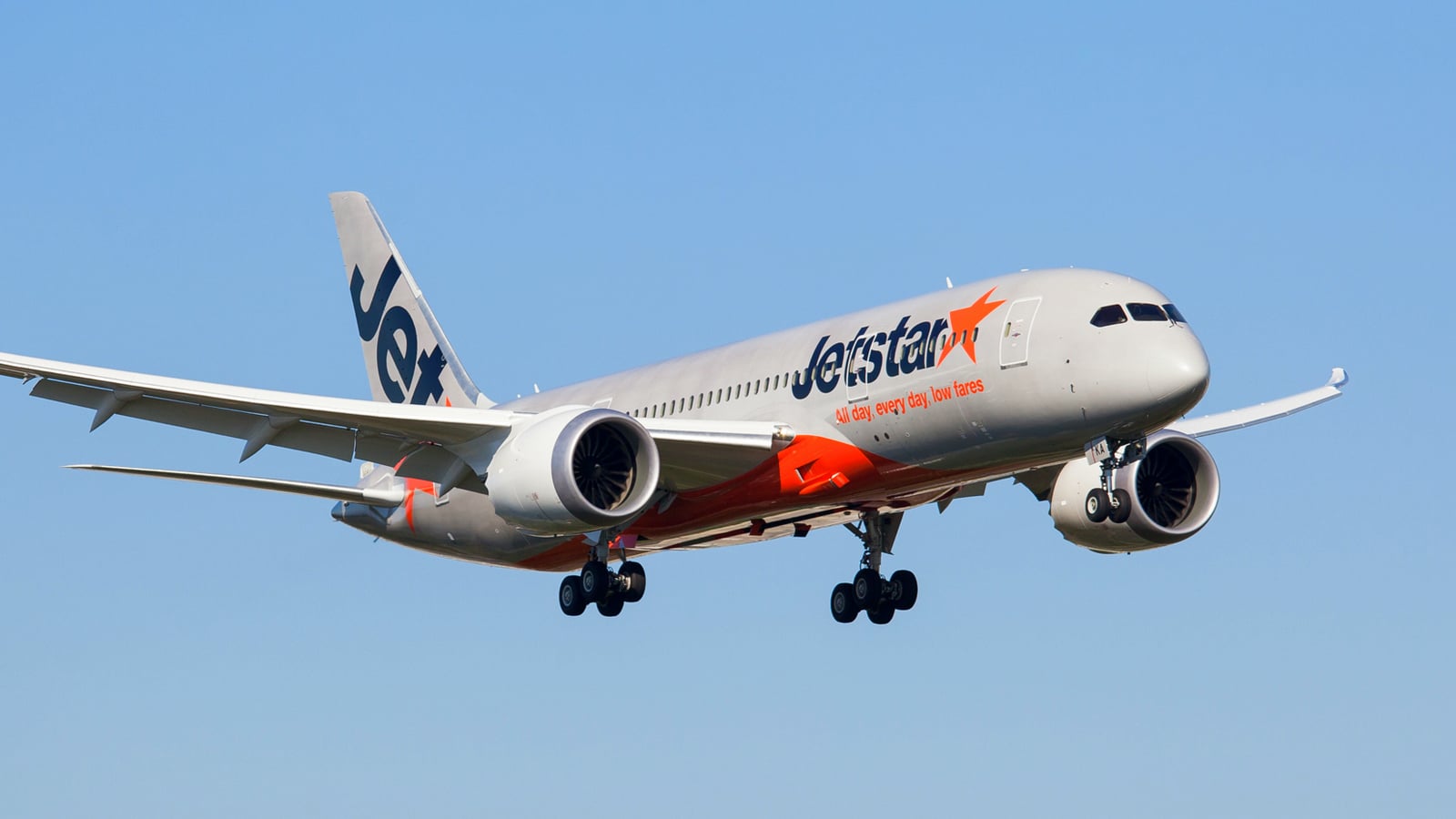 Every parent knows that once a toddler meltdown begins, it can be near impossible to defuse the situation quickly or efficiently. For Laura Kimber, her twin son's toddler tantrum began midflight to Hamilton Island, Australia, where her family was to have a fun-filled vacation before returning home 10 days later. However, because of Matteo's previous tantrum, the mom says her family was denied boarding on the return flight they booked with Jetstar.
Laura says Matteo's meltdown began as a result of exhaustion — it was way past the 2-year-old's nap time and he was cranky. Right before landing, he began throwing himself onto the floor in front of his seat as Laura attempted to calm him down.
"At this stage I had a really rude air hostess come up and sternly say to me, 'You really need to get him off the floor or we're going to have to circle the plane because of you,'" Laura told the Daily Mail. "That sort of shocked me, I told her I was trying. She got an extender belt so I could put him on my lap — which took three people to set up. Eventually he sat on my lap, and after about two minutes he had calmed down and by the time the plane landed he was asleep on my lap."
Despite the situation successfully being defused and the plane landing with no issue, Laura's husband, Jae, was approached at the baggage claim and told that someone complained about his child. When Jae got upset and reminded the man that his son was only 2 years old, he said, "I'm just passing on a message — don't be surprised if you get refused your flight home."
The family thought nothing of it until they returned to the airport for their scheduled return flight. Laura had some trouble checking in for the flight but was assured by airline customer service that they would be able to fly with no issue. The family got as far as the boarding gate when an employee told Laura that they couldn't get on the plane just yet, as a staff member was checking with the captain to see if they were permitted to fly following Matteo's tantrum over a week earlier.
"We asked again if we were going to get on and the lady said, 'At this stage you've been refused and you're not going to get on the plane,'" Laura recalled. "We were pretty shocked and upset, we were saying, 'How can you do this, it's a 2-year-old, is this even allowed?'" The family's bags were removed from the plane, and they were taken to the baggage area to wait for answers for two hours.
Finally, Laura was told that they were being denied not because of Matteo's tantrum but because of her reaction to the situation. Although Jetstar refutes this claim, there's a video clip from the heated exchange between the family and airline staff in which you can hear the employee say, "It's not over the 2-year-old kid, it is the way you guys reacted over the 2-year-old kid."
"They told me I hadn't handled his behavior correctly — I'm not sure what else I could have done with a screaming, 15-kilo, tantrum-throwing kid," Laura said. "We continued to argue a bit, they refused to help us out with accommodation. They also gave us a 24-hour fly ban, so we couldn't fly the next day either."
After being told they could either get on a return flight a few days later or accept a full refund, the family accepted the refund, as none of the staff could guarantee they'd be allowed to board the promised future flight. However, Laura says she has not yet received the full refund, and due to unplanned accommodations and new flight bookings, they're out over $6,000.
An airline spokesperson for Jetstar denied the family's claims and says they were denied boarding due to the adult's behaviors at the boarding gate.
On February 22 our crew reported disruptive behavior by adult passengers at the boarding gate at Hamilton Island Airport. Due to the disruptive behavior, the group of travelers was not accepted for boarding and advised they would be able to travel on the next available flight instead. Thousands of infants and children fly with us every day and we do not ban a passenger from flying due to a child's behavior.