Grinch Menu at IHOP
IHOP Just Dropped a Grinch Menu, and Hm, Maybe We're on the Naughty List After All . . .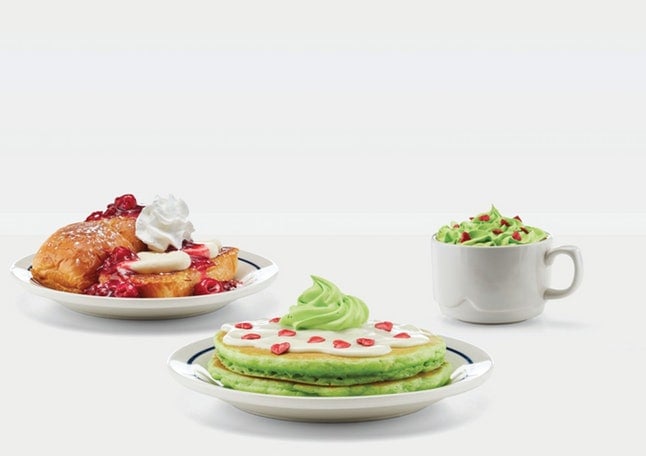 Planning on bringing your squad to see The Grinch when it hits theaters Nov. 9? Us too! But you may want to make a pit stop at IHOP on the way because its new movie-inspired menu is too good to pass up. Beginning now through Dec. 31, families can get their fill of food fit for a Grinch. Adults can choose from Grinch's Green Pancakes, Minty Who Hot Chocolate, Who-Roast Beast Omelette, or Whoville Holiday Cheesecake French Toast.
Of course, smaller diners can also get their fix of grumpy goodness. Little ones can gobble up a Mt. Crumpit Kids Combo, which comes with a pancake, a scrambled egg, a sausage link, and a bacon strip. There's also a Young Grinch Minty Who Hot Chocolate that's topped with green whipped topping and candy hearts. And yes, we're definitely planning on trying it.
To make the deal even sweeter, IHOP lets kids 12 or younger eat free between 4 and 10 p.m., so don't forget your sleigh!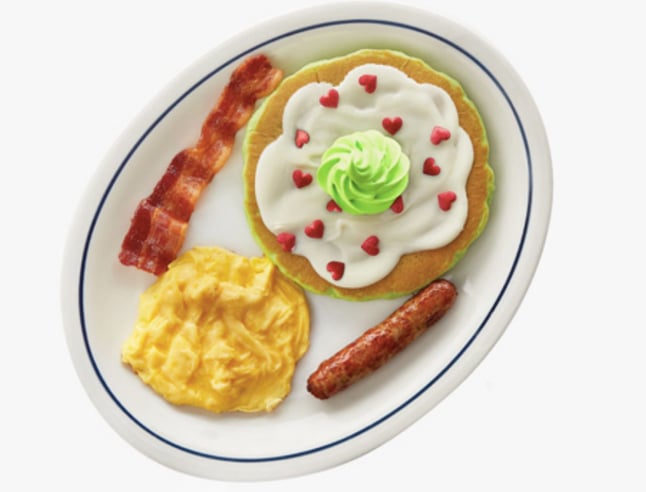 Image Source: IHOP