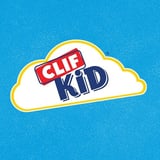 Schedules are hectic today for children — and parents! We've partnered with CLIF Kid ® to share ideas for five easy and healthy after-school snacks.
After a long day at school, my kids come home like food monsters, hungry and panting and in need of sustenance — now. It would be so easy to tear open a bag of chips, pour it into a bowl, and stand back! But, I want my kids to have something nutritious and balanced, a snack that will keep them satisfied until dinnertime without compromising on nutrition. Luckily, I've found a few options that delight the kids and are easy to prep (key for busy moms — and what mom isn't busy?).

Here are five solid go-tos. With these snacks fueling them, kids have plenty of energy to resume their afternoon adventures!