Healthy Lunch Box Options
A Lesson in Lunchbox Planning From a Nutrition Pro
There's a lot of misinformation out there, but dietitian Julie Upton, MS, RD, of Appetite For Health, is here to shed light on nutritional tips to help every parents' healthy eating efforts for their school-bound kids.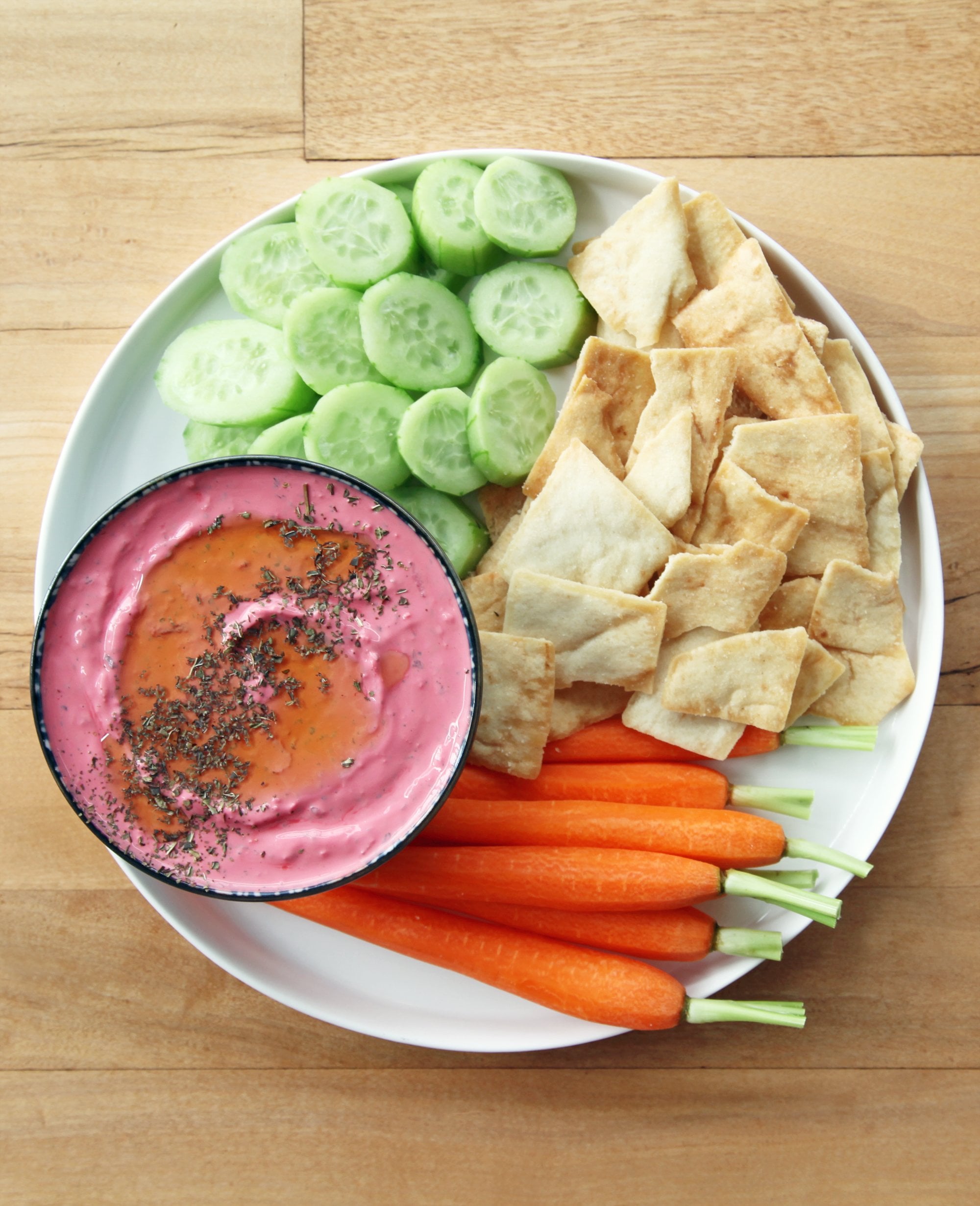 Will your child's lunchbox make the (nutrition) grade? As much as you may pooh-pooh school lunches, a study published in JAMA Pediatrics reported that lunches packed at home were less nutritious than school lunches.
In fact, home-prepared lunches were higher in sodium and had less produce, dairy, and whole-grain servings, the researchers found. What's more, some 90 percent of the lunches parents packed had a sweetened beverage, snack chips, and dessert — items not even allowed in the National School Lunch Program.
To be a lunch box hero, focus on what to put in the lunch instead of what to keep out. A balanced lunch should contain a serving of:
Whole grain carbohydrates to fuel kids' brains and bodies
Protein for staying power
Produce (fruit, veggie, or both) for fiber and essential nutrients
Dairy (or fortified dairy alternative) for calcium, vitamin D, and potassium
5 Lunch Box Ideas That Make the Grade
Wrap It Up: Instead of boring bread, create a kid-friendly wrap using a small whole wheat tortilla with sliced turkey, avocado, lettuce, and mustard. Complete the meal with a serving of dairy (yogurt or milk) and a mandarin orange.
Make a Slimmer Meal Kit: Store-bought Lunchables are calorie-rich and some varieties have a day's worth of added sugar. Make your own healthier meal kit with whole wheat crackers (5-10) and 2-3 oz. of low-fat chicken or turkey and cheese slices. Serve with a cup of fresh or packaged no-sugar-added fruit and a serving of milk or yogurt.
Explore the Pasta-bilities: Cold pasta salads are always a crowd-pleaser. Make a healthy version by combining cooked pasta with sliced grape tomatoes, diced bell pepper, blanched or steamed broccoli, and chicken or tuna. Season with olive oil and vinegar or a balsamic dressing. Serve with milk or yogurt and a piece of fresh fruit.
Fiesta Nachos: Fire up the fun and flavor at lunch with a cup of Southwestern bean salad topped with salsa and shredded cheese. Serve with 10 whole-grain tortilla chips, a 1/2 cup of fruit salad, and a 6-oz. container of yogurt.
Veggie Pita Pocket Sandwich: Spread protein-rich hummus in half of a whole-grain pita pocket. Add finely chopped carrots, peppers, spinach, or broccoli for added crunch and nutrients. Serve with a cup of low fat milk or yogurt and an apple.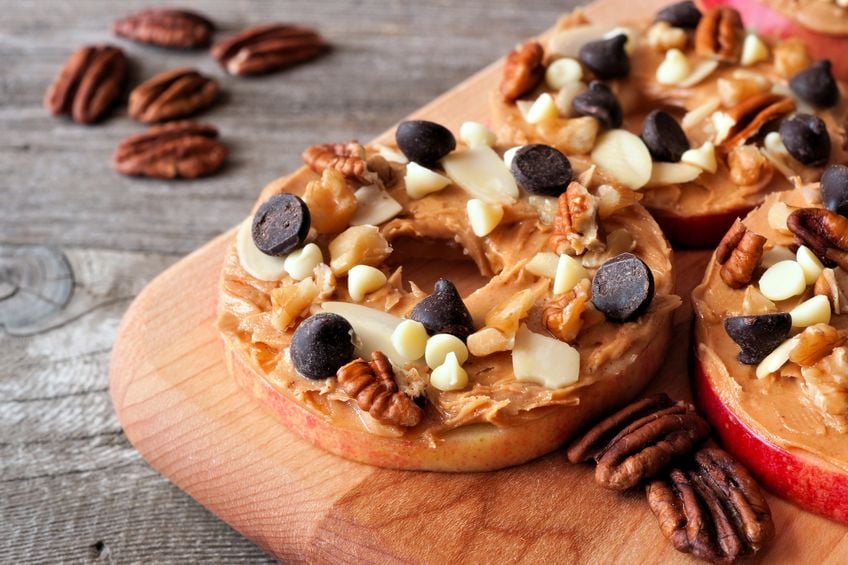 Smart After School Snacks
Research shows that snacks provide, on average, 27 percent — more than 500 calories! — from primarily nutrient-poor choices including juice, candy, cookies, soda, and chips. Here are five smarter snacks:
Instead of a sugary chocolate pudding cup, try a 6-oz. container of protein-rich vanilla Greek yogurt topped with 1/4 cup mini semi-sweet chocolate chips. Greek yogurt has six times the protein of pudding and significantly less added sugar.
Make these wow-worthy apple nut butter rounds. Core and cut an apple crosswise into thick round slices. Spread each apple round with nut butter and sprinkle with semi-sweet chocolate chips and sliced nuts.
Instead of high-calorie potato chips (1 oz. or 15 chips), opt for a serving (1 oz. or 49 nuts) of crunchy in-shell pistachios. Pistachios will provide three times as much protein (6 grams) and fiber (3 grams) compared to potato chips.
Veggie Dippers: Serve fresh veggies with dressing, hummus, or black bean dip. Research shows that kids are less likely to refuse eating veggies and many will eat more veggies when they are served with a dip rather than on their own.
Soup's On: Veggies can also come in the form of soup. Heat up a bowl of vegetable-based soup, like minestrone, and serve with whole-grain crackers.