Hershey's Halloween Candy Chocolate Skull Dish
Halloween Candy Has Dropped! Hershey's Is Selling a Skull Dish Overflowing With Chocolates
As POPSUGAR editors, we independently select and write about stuff we love and think you'll like too. POPSUGAR has affiliate and advertising partnerships so we get revenue from sharing this content and from your purchase.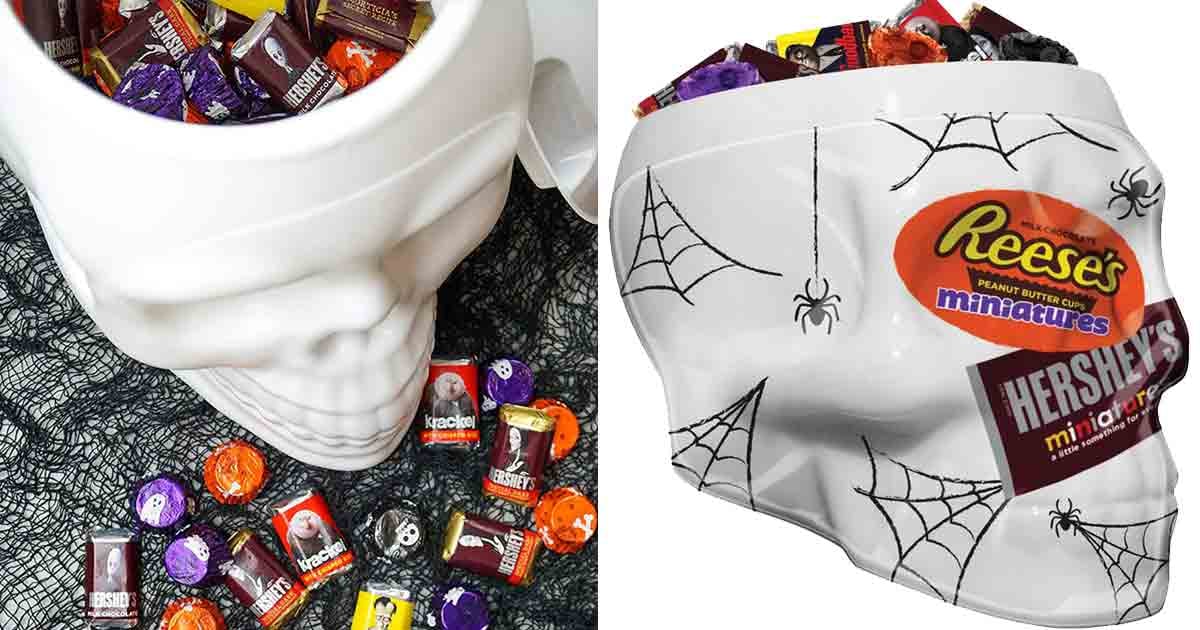 When it rains Halloween decor, it pours, and that's exactly what's happening this week. First, Target jumped out with a plethora of decorations and costumes, and now Hershey's is unveiling delectable goodies that are oozing with spooky vibes. Just this morning, the candy powerhouse sent us a sneak peek of goodies slated to come out for Oct. 31, and we know exactly what we'll be putting on the porch this year.
The Hershey Halloween Assortment Skull Bowl ($31) is a skull-designed bowl that comes prefilled to the, er, brain with Hershey's milk chocolate, Special Dark Chocolate, Mr. Goodbar, and Krackel minis, so you'll be fully prepared when the doorbell rings with the trick-or-treaters. That is, unless you've eaten it all.
Image Source: Hershey's