Is Honest Company Sunscreen Safe?
Is a Popular All-Natural Sunscreen Actually Causing Kids to Burn?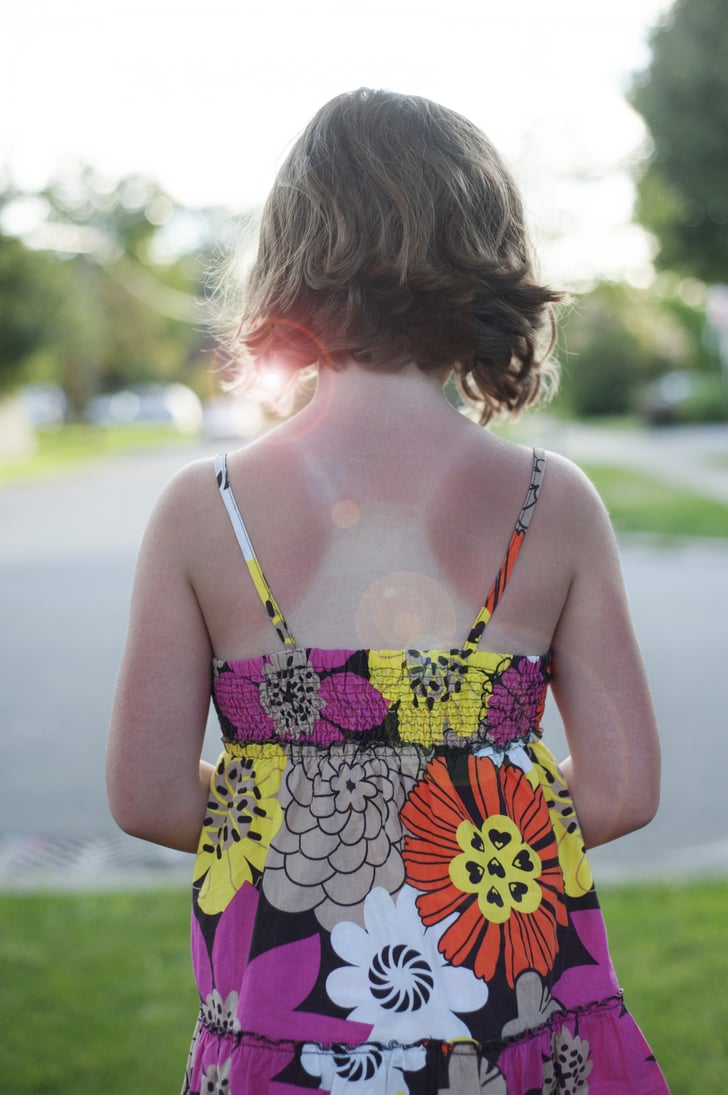 A day in the sun hasn't been full of fun according to families that are using a popular all natural sunscreen. A recent barrage of negative reviews of The Honest Company's SPF 30 Sunscreen Lotion has forced the company to make a statement about the effectiveness of the product.
According to reviews on Amazon.com and several other sites, kids are getting pretty bad sunburns after using it even though their parents claim to have followed the directions on the tubes. Reviews on Amazon include:
"I wish I had read these reviews before I bought two tubes for spring break in Mexico. My kids got burned despite frequent application, but I told myself that it must be my fault b/c I wasn't reapplying enough or they were in the water too much, etc. But today I wore this on my face during a regular Saturday in the city (it wasn't even that hot and I was in and out of the sun) and I got serious color bordering on a burn. More like SPF 2 (at best) than SPF 30."
"This is one u need to be able to put zero stars! Extremely greasy, hard to rub in, and impossible to wash off. I was very good about reapplying on my kids every 2 hours in the sun and they still got burnt and badly! My daughters back looked like a tomato and even blistered in one spot! I started talking to friends about it and turns out they had the same problem. It goes for all honest company sunscreens including the ones now saying new and improved. There is no way Jessica alba uses her own products on her kids or she would find this out and I would hope pull it off the shelves till they greatly improve on it. Worst sunscreen ever!!!"
"To be honest, this is the worst sunscreen I have ever used! Typically, as long as I use sunscreen, I do not get burned. I bought this sunscreen, because I wanted to keep the environment safe from chemicals. Instead, I put myself in harms way by using this product. I even reapplied every 1-2 hours. Still got severely burned. I would give it zero stars if I could.
I admire the company for putting out products for environmentally and health conscious consumers, but make sure the product is safe and is effective."
A little over a year ago, The Honest Company reformulated their sunscreen — which consistently lands on the Environmental Working Group's list of healthiest sunscreens — cutting the amount of zinc oxide in the formula from 20 percent to 9.3 percent. But the company says it has been tested and passes lab tests with flying colors. In fact, they issued a statement to us saying that.
The Honest Company is committed to providing safe and effective products, and we take all consumer feedback very seriously. Our Sunscreen Lotion was tested, by an independent 3rd party, against the protocols prescribed by the U.S. Food & Drug Administration's (FDA) monograph for over-the-counter sunscreen products. The results showed that our product is effective and safe for use as an 80 minute water-resistant (FDA's highest rating), SPF 30 sunscreen lotion in accordance with FDA regulations when used as directed (Shake Well. Apply liberally and evenly 15 minutes before sun exposure. Reapply after 80 minutes of swimming or sweating, immediately after towel drying and at least every 2 hours). The number of complaints received on our own website about our Sunscreen Lotion constitute less than one half of one percent of all units actually sold at honest.com. We stand behind the safety and efficacy of this product.
As for claims that the company is secretly pulling the product because it isn't on many store shelves right now, the Honest spokesperson says that is false. "Where [it's] not available it's just sold out," she said.
So tell us, have you used the Honest Company's SPF 30 Sunscreen Lotion, and have you had any issues with it?