How Alcohol Helped My Sex Life After Having Kids
I'm Not Ashamed to Say It — Alcohol Saved Our Sex Life After Kids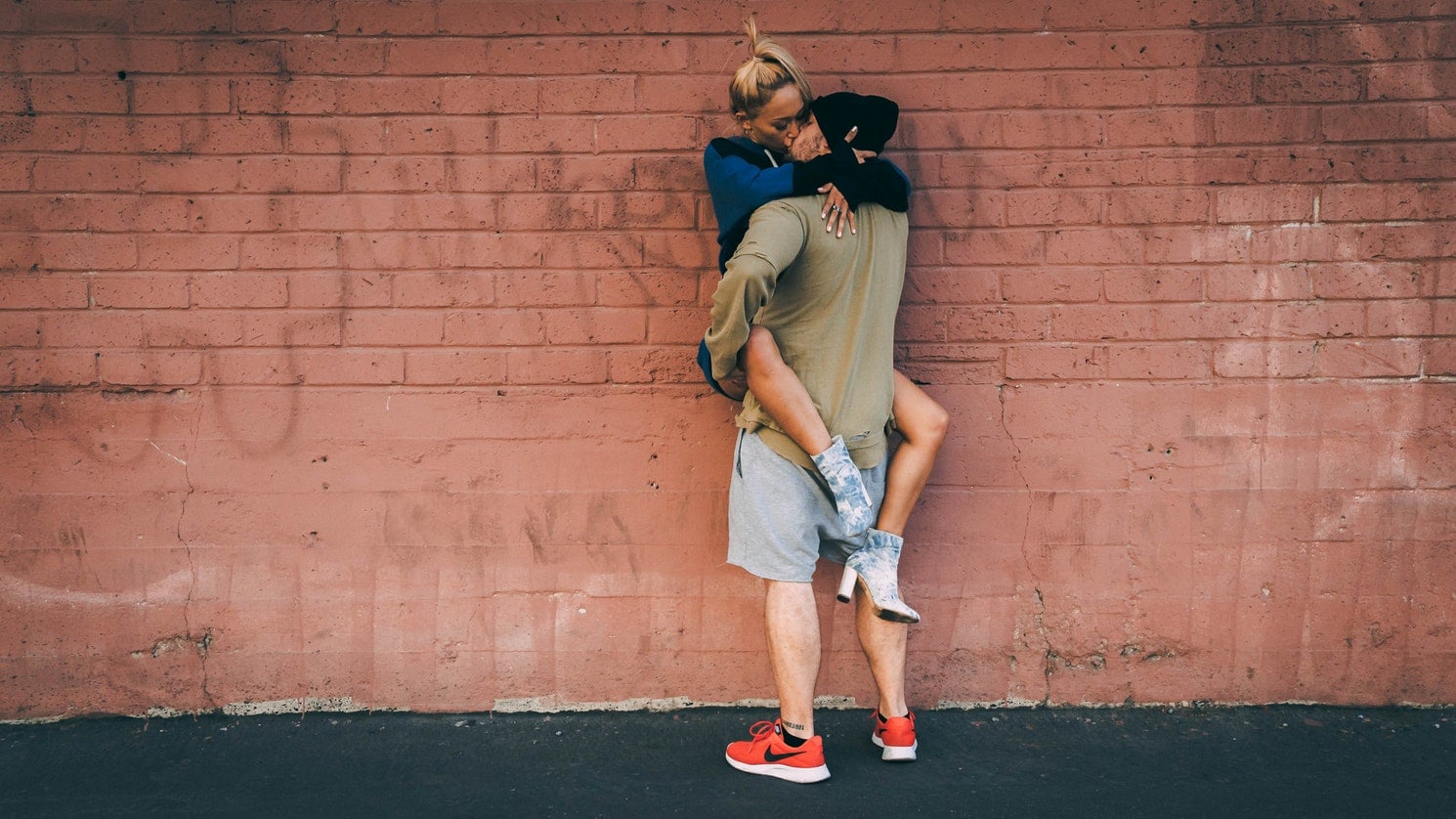 After our second child was born, it took a little longer for my husband and I to get back into the bedroom. My first baby was born via C-section, so although I had given birth to my second baby, it was the first time a tiny human had actually traveled through my downstairs business. Long story short: sh*t wasn't the same down there.
I was scared to have sex again, and to make matters worse, I joked that my daughter grabbed my libido on her way out. I had zero sex drive, was too damn exhausted, and honestly, never even thought about sex. But when my husband and I left for our first getaway after baby number two to an out-of-state wedding, I knew the sex had to come. Yes, with a hotel room and no children, I knew I couldn't avoid sex any longer.
Call me a lush, but I don't care. Drinking the booze worked.
There we sat, in the tight row of the airplane in seats E1 and E2. As the plane took off, we quickly ordered four (yes, four) Captain and Cokes. We guzzled them down like freshmen at their first frat party. I instantly relaxed. And then, I brought up the elephant in the room that couldn't be ignored for a second longer: "Umm, our daughter is almost 4 months old and we still haven't had sex," I said. "Yeah, I've noticed," my husband joked. My buzz intensified. "I'm kind of scared about it, but this alcohol is helping already," I said.
As we continued our journey to watch another couple start from the very beginning, the drinks continued to flow. My husband would have taken me into that tiny airplane bathroom if I would have let him. He didn't even notice the fact that my mom-of-two body could still hold a tiny kangaroo under my pouch — and he didn't care. When we got to our destination, we sauntered into our hotel room and did the deed. And to be very honest, it did hurt. I felt where I tore. But my husband was gentle and we leaped over the hurdle of awkwardness together.
After our trip, things began to heat up again. And you know what kept helping? The booze. Our new routine became watching The Voice while snuggled up on the couch with wine in our hands. It unwound me. The beer goggles made me feel sexy enough to actually enjoy sex. It was like we were newlyweds again. That king-size bed hadn't seen that much action since we were trying to conceive. Call me a lush, but I don't care. Drinking the booze worked, and when you're trying to reconnect with your spouse, you'll willing to try anything (almost). It was my magic potion to sexual gratification, and I was totally OK with it.
We don't necessarily depend on alcohol to keep us satisfied in the sex department anymore, but it doesn't hurt. And it most definitely got me back to feeling like a wife again — not just a mother. Having sex again after kids doesn't always sound very appealing. And yes, sometimes it's scary. But after getting over the awkward first couple of times with your partner, it does get better. It's OK to be nervous (your body just went through so much!), so but if you're open and honest with your partner, trust them, and yes, maybe enjoy a few cocktails, I guarantee you'll have a little fun again — just like you used to.