How to Make a Family Staycation Feel Like a Vacation
When Our Family Can't Travel, We Bring a Vacation Home — Here's How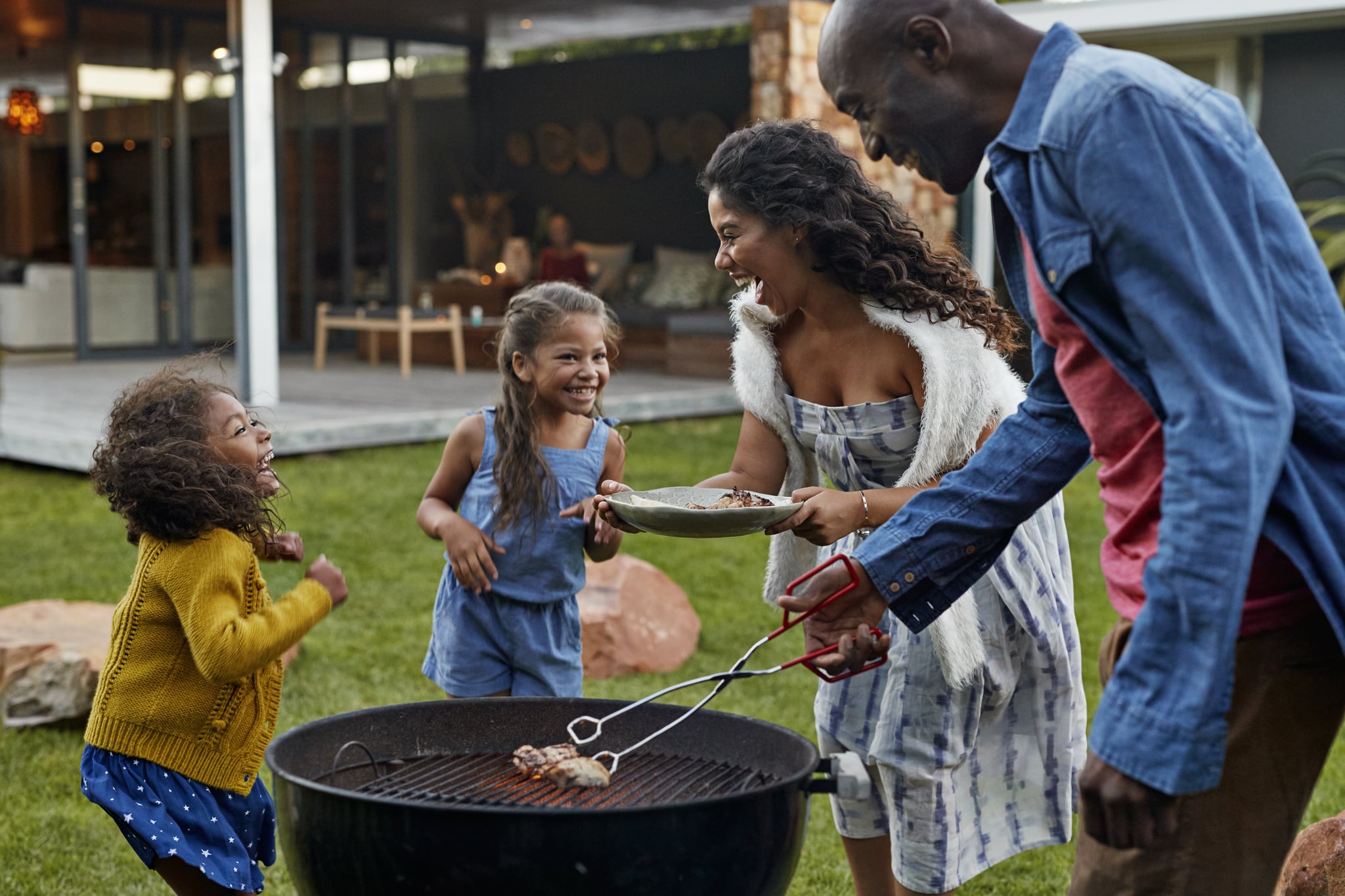 I can picture myself sitting at a table outside; the air is warm, a glass of red wine sits in front of me next to a big bowl of fresh pasta with plum tomatoes, fresh basil, and Parmesan. I spin the pasta around a fork and can smell the garlic before I take a bite. There is music quietly playing in the background and a sense of freedom in my soul. This is where I feel most alive: experiencing something new through travel; immersed in the food, music, and culture. My husband and our 3-year-old daughter have become my travel companions. But as my budget tightens and I work to build my savings (something that I didn't think about years ago), our trips have become less frequent. In their place, during the times we aren't able to explore a new culture, are beautiful staycations and the opportunity to bring the smells, music, foods, and feels of another country into our living room.
We've found a few simple ways to bring culture and the vacay vibe home and include our daughter in the planning. The foods, the smells, the music, and the dance of a new culture are what make travel so magical for us. A staycation where we bring these things into our home and into our hearts gets pretty close to the real deal. I have my daughter help me pick a destination, then we get to work. Here's how we pull it off.
Enjoy the Food
Somewhere where the food is the main part of the culture always lures me in, so when planning a staycation, I find an authentic recipe that is richly Italian, fabulously Mexican, or spice-rich Indian. For me, foods that are rich in flavor, make the house smell amazing, and have me coming in for seconds really bring culture and a vacation feel into our home. I'm lucky — my daughter loves spice (she was raised on lots of food from her dad's home country of Ghana) and she is always willing to try new flavors. When I can, I try to find a market that sells traditional ingredients from the country I feel like visiting. I bring my girl, and we pick out things together. Just by asking around and searching online, we've found nearby places that make fresh pasta, sell traditional Mexican ingredients, and have every spice we need for Indian curry. Or if we feel like relaxing and letting someone else do the cooking, we search our area (or hop in the car for a short road trip) to find a restaurant that serves an amazing bowl of Vietnamese pho or the best French pastries.
Play the Music and Dance
It's a simple way to set the vibe of a destination. I do it all the time, actually — I love to clean to a playlist titled "French Cafe" or cook to the soundtrack from Vicky Cristina Barcelona. My husband, Eric, and our daughter, Aurelia, love Afro-beat and make a great dance team. I find that music can take us anywhere instantly and is one of the most powerful ways of moving us to feel emotion. If I'm ever in a slump, need some "me" time, or have been searching for hours for a plane ticket I can't afford, I change the mood with some music from around the world. It seems to really makes us all smile. And when I can put these two things together, music and food, it truly transforms our staycation experience. A soundtrack of Spanish guitar while our little family enjoys some paella? Sign me up.
Learn About a New Culture
Did you know that in Ghana and many other parts of West Africa it is common practice to only use your right hand, as your left hand is considered unclean? They use their right hand when greeting someone, giving money, receiving or handing someone something, and eating. Or that during the festival Yi Peng in Thailand, you can see thousands of lanterns light up the sky? We bring this education into our home during a staycation and even practice one of these traditions. We'll send a lit paper lantern into the night sky or make a game out of who can only use their right hand for the longest. I've taught my daughter about all of the continents, and we are digging deeper into the countries and different cultures.
Travel is incredibly important for me as a person, and I am blessed to have an inner drive to see the world with my family. But the beauty of culture and travel is also one that I try to bring it into our home. I've found that a staycation can be an incredible way to create memories, eat really yummy food, and have lots of fun.