How to Make Fresh Fruit Popsicles
Rainbow Fruit Ice Pops to Beat the Spring and Summer Heat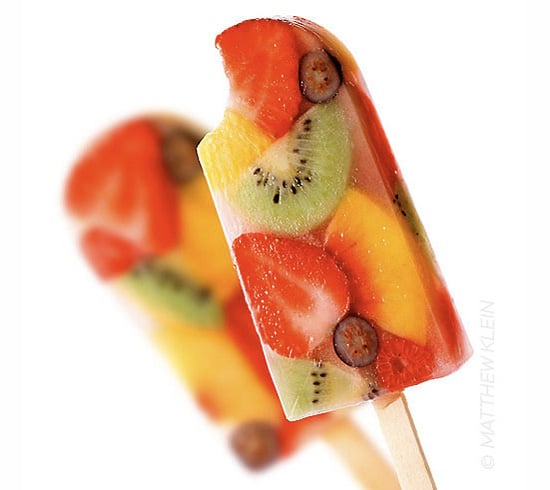 Feel the freeze! There's nothing better than a cold snack on a hot day (or a cold day, because kids don't care!). These pretty fresh-fruit ice pops are perfect for any time of year and you won't have to feel guilty about all the added sugar in store-bought pops. They're so easy to make that you'll enjoy making them just as much as your kids will enjoy eating them!
Keep reading for the cool and tasty recipe.
Ingredients
1 peach, cut into 1/2-inch slices (1/2 cup)
2 kiwis, peeled and sliced into 1/4-inch rounds
3/4 cup strawberries, finely chopped
1/2 cup blueberries
1/2 cup raspberries
1 1/2 to 2 cups of fruit punch or 100-percent white-grape juice
Directions
1. Combine fruit in a mixing bowl, and arrange the mixture into 8 3-ounce popsicle molds.
2. Pour enough juice into each mold to just cover fruit.
3. Insert popsicle sticks and freeze until solid (about 6 hours).
Source: Flickr user jamailac
Information
Category

Desserts, Frozen

Cuisine

North American

Yield

8 servings