How to Stop Yourself From Texting in the Car
The Smartest Thing You Can Do in Your Car Today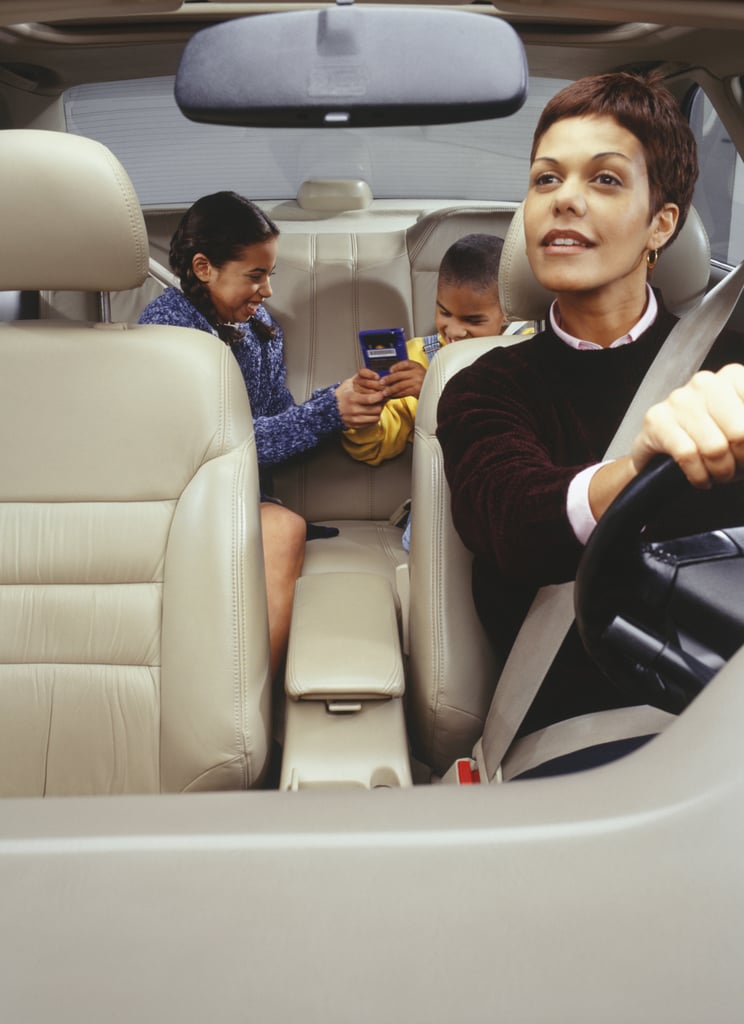 Texting while driving is one of the stupidest things a person (especially a person with precious cargo in their backseat) can do. There's no question about that. But if we're going to be completely honest here, staying 100 percent disengaged from that beeping, blinking, vibrating smartphone while behind the wheel is easier said than done. If you can honestly say that you never glance down at your texts or do a quick scroll through emails when traffic's at a standstill, or when you're at a traffic light, then that's extremely impressive. I can't.

But yesterday, while cruising down the West Side Highway with my two-year-old in the backseat, I had an "Aha!" moment. As I sighed in surrender to his relentless quest for me to hand over "dump truck videos" (his activity of choice on my iPhone), I realized that I was killing two birds with one stone. While allowing my son to commandeer my (kid-proofed) device for our 30-minute journey, I was also keeping the phone off-limits from myself. When we hit a red light, there was no temptation to sneak a peek at what emails, texts, or Instagram posts I might be missing.

Giving into a few minutes of your kids' guilty pleasure apps or YouTube videos is a more than reasonable trade-off for the safety of your family and everyone else on the road. It's as simple and straightforward as that.