How to Throw a Birthday Party on a Budget
5 Tips For Throwing Your Kid a Beautiful and Memorable Birthday Party on a Budget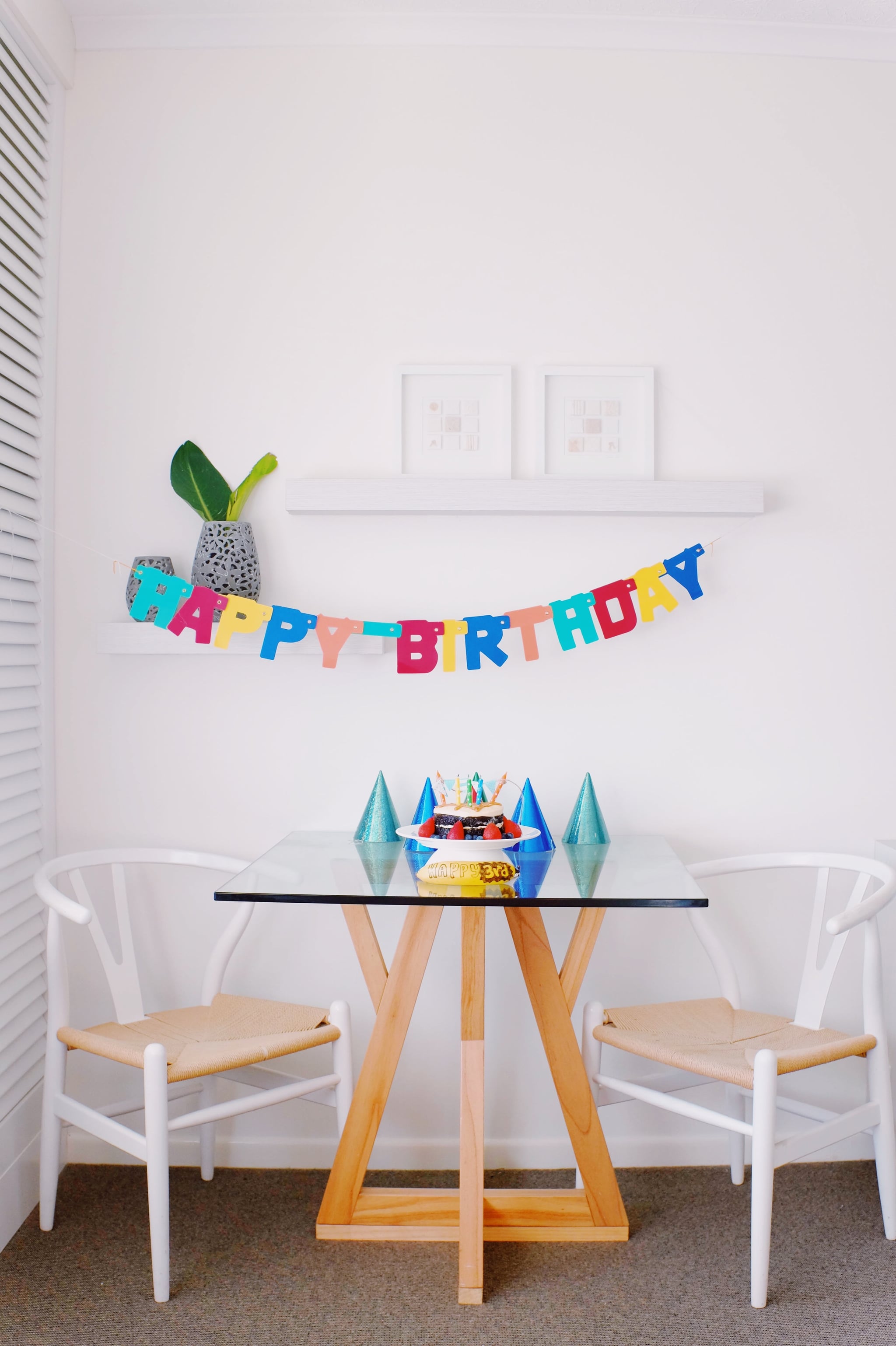 When it comes to a child's birthday, there's usually nothing a parent won't do. You want to make their dreams come true, no matter what it takes to get there. Extravagant first birthday parties have become a bit of a trend in recent years, and the many themes and outings available now seem to be endless. For my daughter's first birthday, we took her to Disney (she took her first solo steps in front of Cinderella's castle on her birthday), so it was a legit magical experience that was worth every damn cent. But while we still want to celebrate her every year, we've realized that we don't need to (and can't) spend a small fortune to do it.
Birthday parties are expensive, and if you're anything like me, you set yourself a reasonable budget only to blow it when you see adorable decorations or a too-cute-to-pass-up cake. But there are actually a lot of things you can do to throw your kids' dream party while still keeping your budget in check. Follow these five tips for cutting costs, and buy yourself a little present after the party with the money you saved.
1. Have a Birthday Play Date
If the weather is nice, invite your guests to a local playground for a birthday play date. The playground equipment is a free way to keep the kids entertained, and you can always add a few more options. Bubbles, chalk, and outdoor games such as cornhole or ladder ball are inexpensive and easy to transport. As for snacks, homemade cupcakes are an obvious (and budget-friendly) choice.
2. Skip the Decorations
Pinterest is the best and worst thing ever because it's so easy to get sucked into all of the hopelessly perfect DIY birthday boards showcasing over-the-top decorations. However, I don't care how crafty you are — those elaborate tables with the stunning backdrops will inevitably cost you a pretty penny. And chances are the birthday girl or boy couldn't care less about how many likes it garners on Instagram. So, save your money and sanity, and just skip the decorations. This will let you focus more on entertainment and food, which is what everybody enjoys more anyway. Your kids won't miss that balloon arch or those personalized napkins.
3. Plan Ahead
If you have your heart set on a theme and matching decor, be sure to plan ahead. If your child has a Summer birthday, try hitting up a few stores during their end of the season clearance events. Sure, you'll be shopping a year in advance, but you'll save a ton of money. Plus, most Summer-themed things never go out of style, so your kids won't roll their eyes at any of the decorations a year later.
4. Serve Food That's Easy to Do in Bulk
Serving miniature versions of everything is a cute idea, but is also extremely time-consuming and expensive. If you plan on feeding your guests, then serve food that's easy to prepare in bulk. For my daughter's third birthday, we served brunch. If you're good in the kitchen, then whipping up a french toast casserole, some cinnamon rolls, and a couple of different quiches is an easy way to feed and please a crowd. If afternoon is more your style, then hamburgers, hot dogs, and a few salads are great options for just about anyone. Just make sure whatever you're serving is something you can both purchase and make in large quantities to keep it cost-effective.
5. Skip the Party Altogether
If you have an older child, offer some alternatives to a birthday party. A trip to the movies, local amusement park, or tickets to see their favorite team play are likely to be cheaper than a party and are sure to create lasting memories. Giving them the option to bring one or two of their closest friends is another way to make sure they have a birthday to remember.