IHOP All-You-Can-Eat Pancakes 2018
Run, Don't Walk, to IHOP Because $4 All-You-Can-Eat Pancakes Are Happening!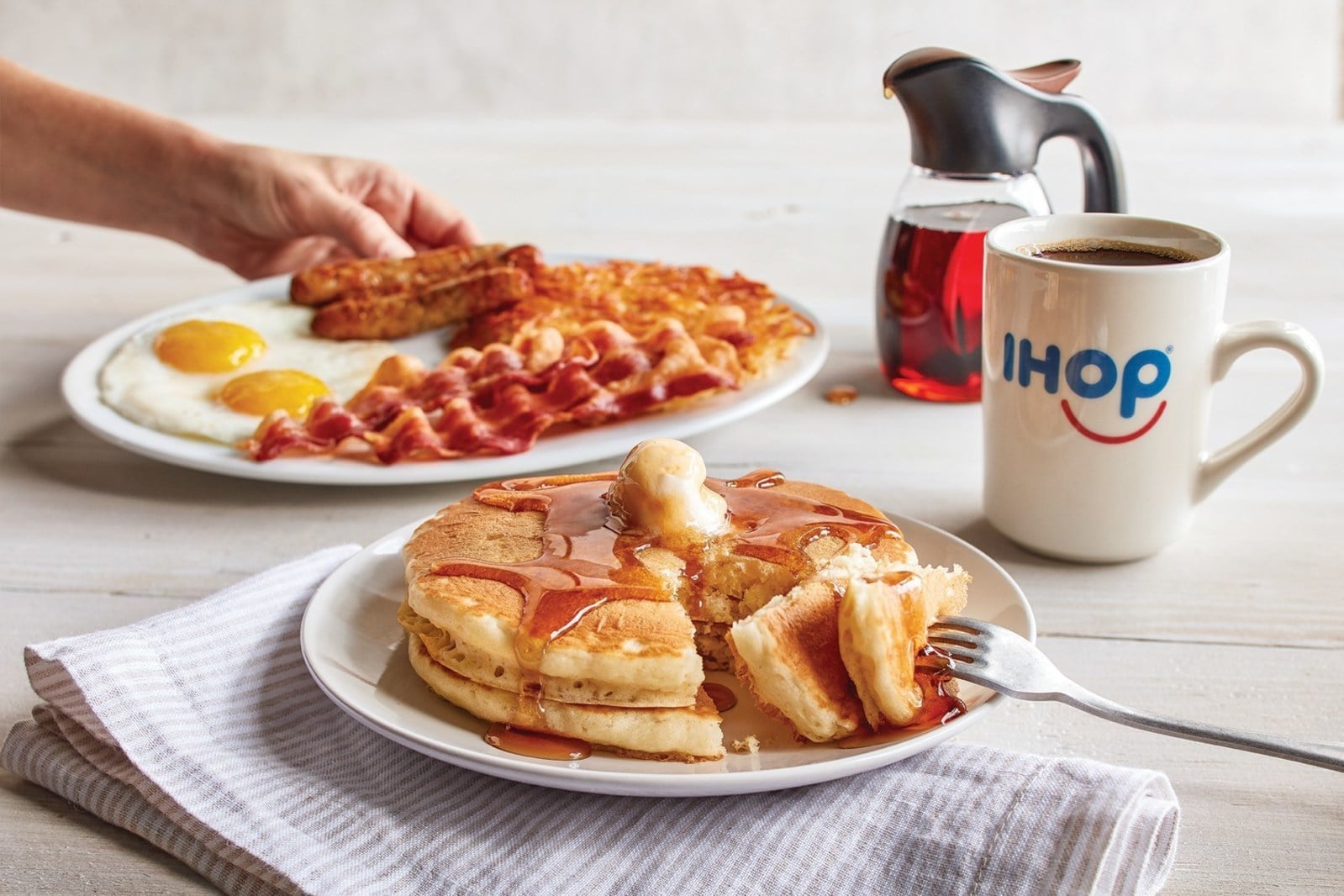 If you're a sucker for an unbeatable deal (and breakfast), you'll want to visit your nearest IHOP ASAP for all-you-can-eat pancakes. The pancake house is offering the special deal as a way to kick off the new year, and it's definitely making us crave a stack of fluffy, syrupy pancakes. From Jan. 2 through Feb. 11, IHOP restaurants nationwide will offer all-you-can-eat pancakes for $4. You can choose from a stack of five buttermilk pancakes or a short stack of two, which comes with a combo plate of eggs, crispy hash browns, and choice of sausage, ham, or bacon. Each order is followed by unlimited additional short stacks of two buttermilk pancakes until you've had your fill.
"It's kind of a birthday present for everyone to kick off 2018!" IHOP Chief Marketing Officer Brad Haley said in a press release. Our New Year's resolution wasn't necessarily to eat more pancakes with our kids, but it might be now.