IcyBreeze Cooler Blizzard on Amazon
This Cooler Also Functions as a Portable Air Conditioner — a Standing Ovation For the Parent Who Buys It
As POPSUGAR editors, we independently select and write about stuff we love and think you'll like too. POPSUGAR has affiliate and advertising partnerships so we get revenue from sharing this content and from your purchase.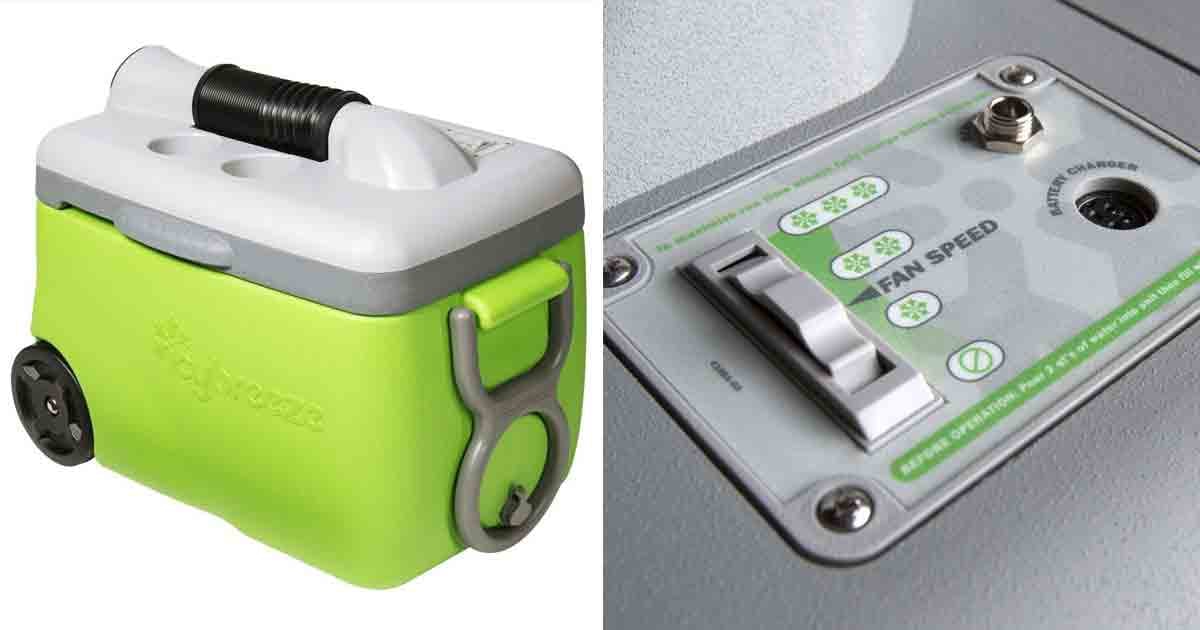 As a new parent quickly growing accustomed to carrying around a lot of stuff whenever I go anywhere with my child, I'm all about products with wheels. I'll buy anything if it means I don't have to carry it myself. So if you're finding that your weekends are filled with soccer and baseball games for the kids, and part of going to those games involves schlepping a ton of stuff out to the field, you're going to love what Amazon has in store for you.
The IcyBreeze Cooler Blizzard Package ($425) is the primo of coolers — it's a functioning air conditioner that blows up to 25 mph. Cool the dog, yourself, and everyone around you! It has a built-in battery that lasts a number of hours, so even take it to the beach for the afternoon. You're going to be the most popular family around!