Inappropriate Kids' Ugly Christmas Sweater
This Might Be the Most Inappropriate (and Funniest!) Kids' Christmas Sweater You've Ever Seen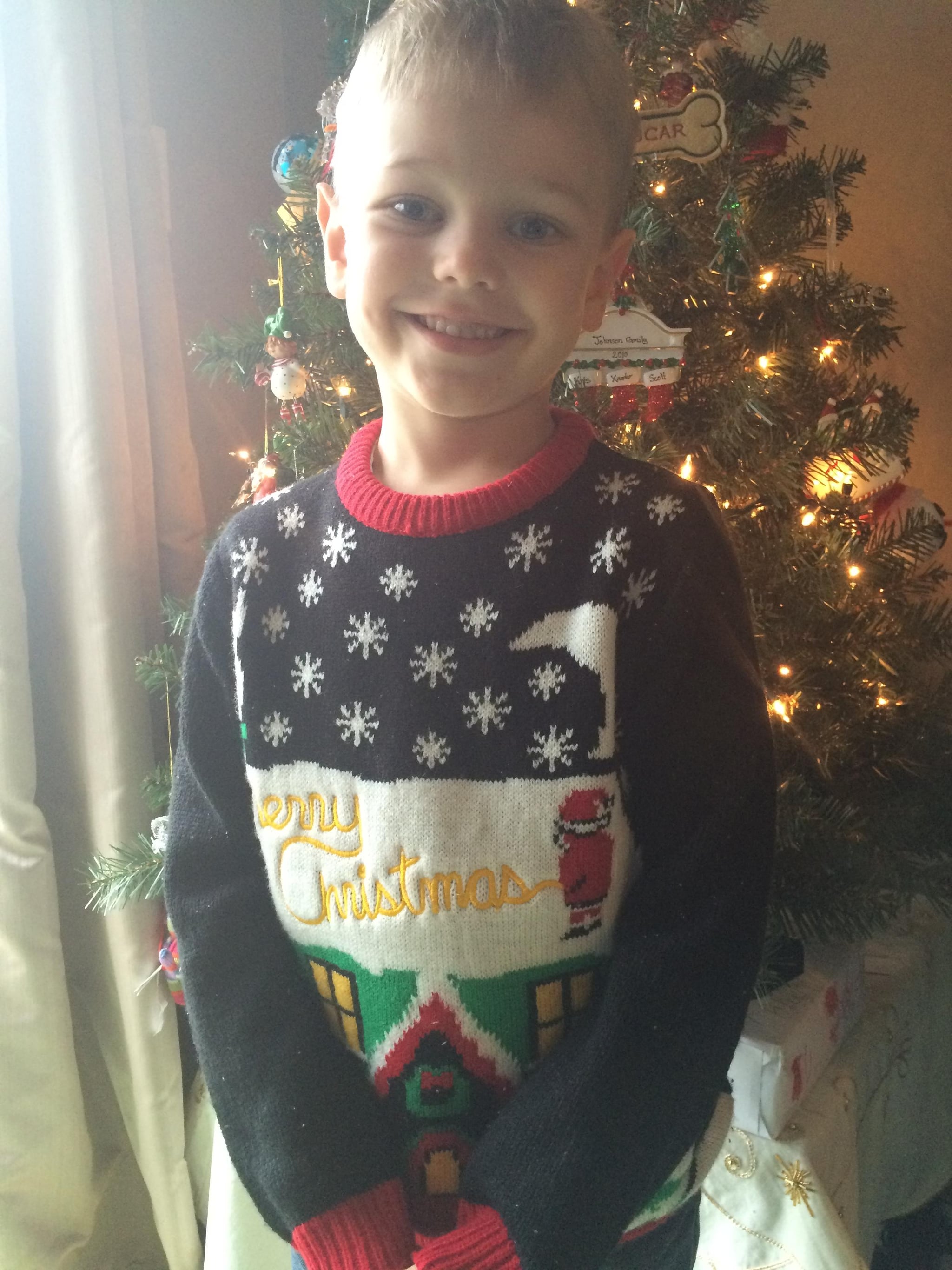 Well, at least she tried?
There's just something so cute about a little one in a holiday outfit, so this mom probably thought a miniature ugly Christmas sweater that simply said "Merry Christmas" would just be adorable. When she sent her son to school in his newly purchased, festive ensemble, we bet she even stopped to admire how sweet he looked. But she quickly learned a valuable lesson: just because it has Santa on it doesn't mean it's child-friendly.
When the tot arrived to class, his teacher picked up on Santa's naughty actions and was less than impressed with what Mr. Claus is doing on the roof. "[I] didn't realize what Santa was doing until his kindergarten teacher pointed it out to me when I picked him up," his mom posted on Imgur. If only "Merry Christmas" were spelled out in holiday lights!