Ugly Christmas Sweater For Breastfeeding Moms
This Insane Ugly Christmas Sweater Is For All the Breastfeeding Moms Out There
As POPSUGAR editors, we independently select and write about stuff we love and think you'll like too. If you buy a product we have recommended, we may receive affiliate commission, which in turn supports our work.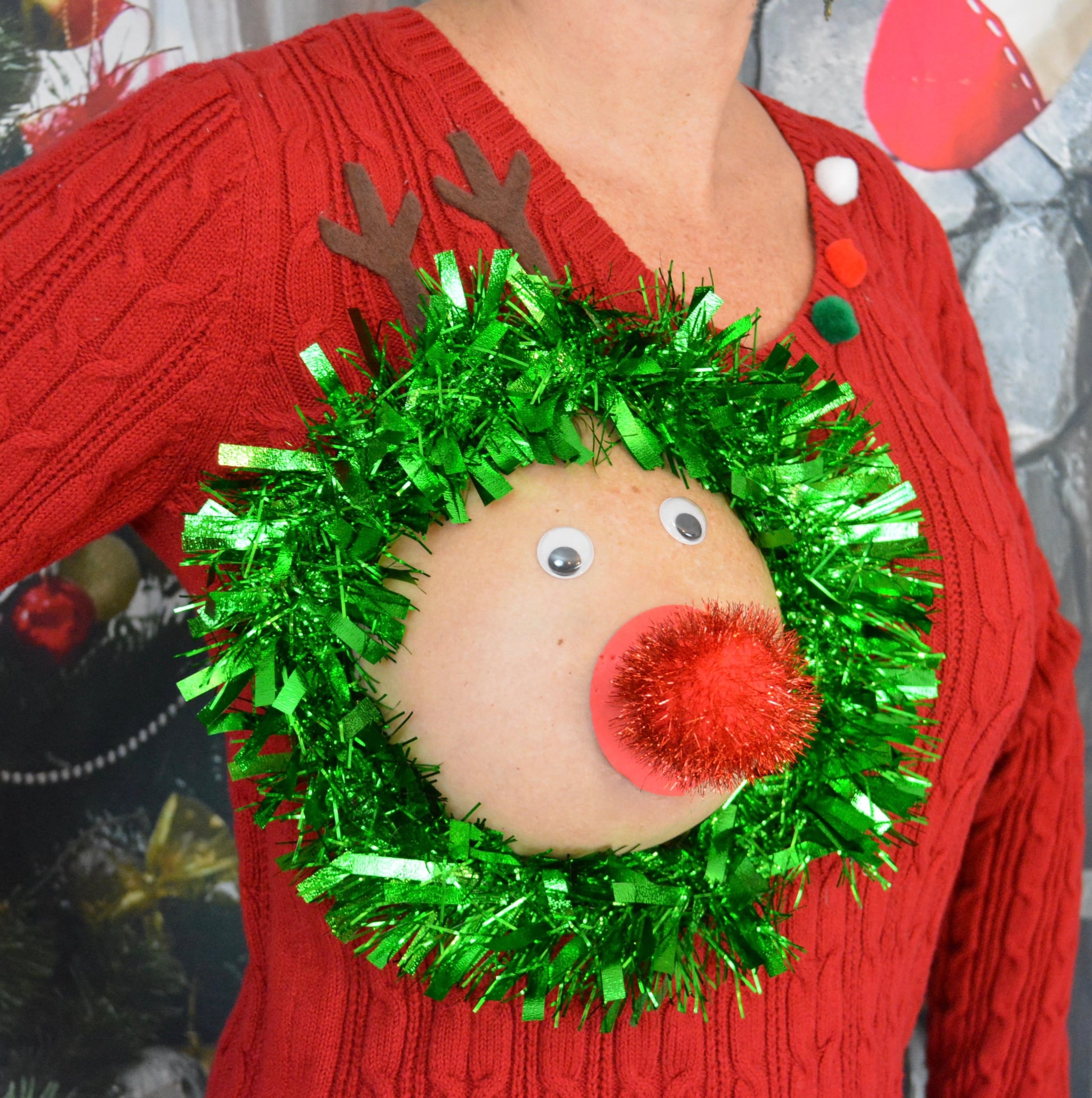 Here's the scenario: you're invited to your friend's annual ugly Christmas sweater party, and although you normally love getting festive, this holiday season, you happen to be nursing — and every breastfeeding mom knows how constraining bulky sweaters are when the baby is hungry.
What to do, what to do . . .
Oh, right! Of course! Why didn't we think of this?! The YourSassyGrandma Etsy shop has presented diehard ugly Christmas sweater party attendees with one epic option. Sure, baby might not appreciate whatever body glue was used to affix the red pom-pom to Rudolph's "nose," and Mom might feel a bit lopsided by the end of the night, but if there's a contest involved, we guarantee that this will bring home — at the very least — an honorable mention.
The $60 sweater is available in a variety of festive colors, the hole is precut, and the purchase comes with reindeer pasties and one-time use double-sided adhesive. So if you plan to rock this look to a few holiday parties, stock up on body tape now.