Keeping Kids Home From School Due to Weather
Would You Keep Your Kids Home From School Due to Weather (Even If Schools Were Open)?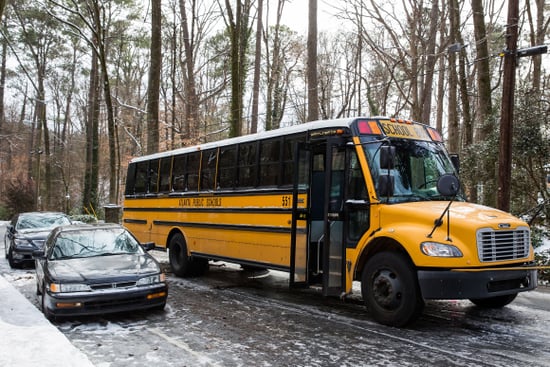 It's certainly been a Winter to remember throughout much of the US this year. It's almost as if Queen Elsa of Arendelle has unleashed her fury on us. From subzero temperatures to mountains of snow, many students have spent as much time out of school as they have in it since the 1st of the year. And while many school systems have been quick to close schools with the mere hint of wicked weather (after misjudging their last storm, schools throughout the Atlanta area are closed today), other's have been reticent to close up shop for the day.
Here in NYC, schools were half empty on Jan. 22, when a snowstorm dumped 10 to 14 inches of snow on the city and ushered in single-digit temperatures, but school officials declined to declare a snow day. The Department of Education told parents to "use their best judgement," which many parents decided meant staying home.
And it's not just in NYC. In the Midwest, where subzero temperatures have reigned for much of 2014, many parents kept their children home even after schools had reopened, saying they feared for their children's health. Have you kept your children home due to weather, despite your school district's decisions?