LeapFrog Introduces LeapBand Kids Wearable Activity Tracker
LeapFrog to Introduce a Wearable Fitness Tracker For Kids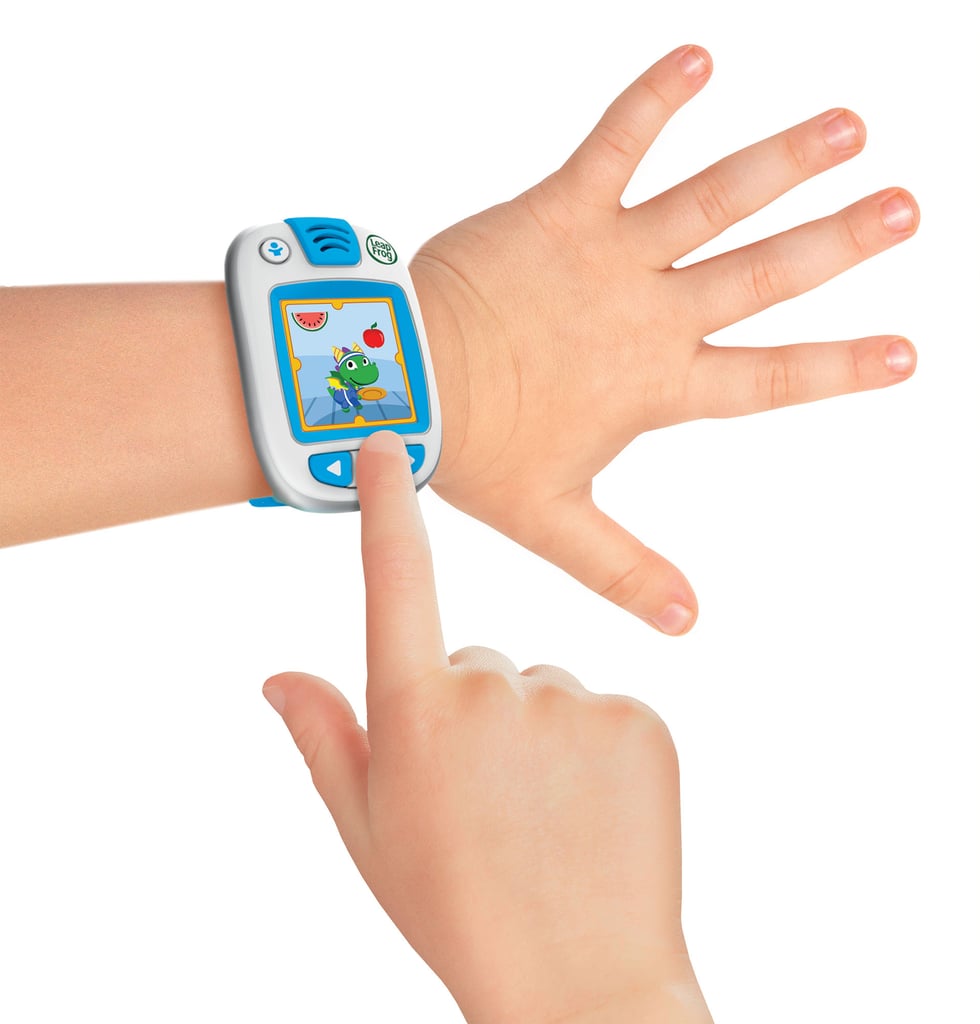 Mom wears one to track her steps. Dad wears one to meet his fitness goals. And soon little ones can get in on the fitness tracker bracelet craze thanks to the geniuses at LeapFrog. With a national childhood obesity epidemic showing no signs of slowing down and products like Fitbit and the Nike FuelBand proving to be more than just fashion statements, it was only a matter of time before someone brought kids into the fold. This Summer, LeapFrog becomes that company with the introduction of LeapBand ($40), the first activity tracker designed just for kids.
Consider the LeapBand to be a cross between Tamagotchi (the popular '90s digital pet) and a fitness tracker, encouraging kids to get moving and rewarding them with points based on their activity. Available this August in blue, pink, and green, the chunky, waterproof, watch-like devices feature an energy bar around the outer edge of the screen that moves as actions and motions are detected by the band's accelerometer. When kids reach certain goals, they earn rewards that can be used to unlock features on the band.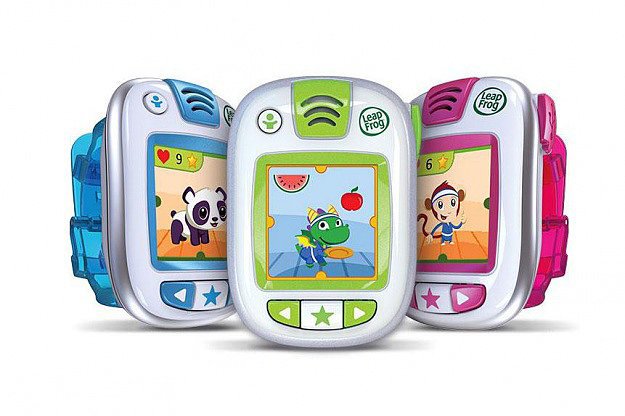 Personalized virtual pets (a dog, monkey, panda, cat, dragon, robot, penguin, or unicorn) also "live" in the band to help guide tots through activity challenges. Games like Pet Chef (collect the healthy food items), Pet Boogie (a dancing game), and Pet Salon (teaching proper hygiene) provide fun ways for kids to interact with their pets and learn about healthy living, while 14 preloaded challenges command kids to "pop like popcorn," "walk like a crab," and "wiggle like a worm" with the accelerometer tracking their every move. Additional challenges can be downloaded from the company's LeapFrog Connect. Parents can then track their little ones' activity through an accompanying app (but information is not shared beyond that).
So the devices don't end up on the bottom of teachers' "take away" drawers, the LeapBand is equipped with parental controls that include set times that the energy bar and activity games can be seen. During the off hours, the band serves as a digital watch, displaying the time and recording movement that kids can see once the band is on again.
The LeapBand will be available just in time for the back-to-school shopping season, and we'll have a more detailed review of the device then. But in the meantime, tell us, will your tot be sporting one?
Source: LeapFrog