POPSUGAR
/ powered by /
Old Navy
Letter to Daughter on the Power of Speaking Up
Dear Daughter, Don't Let Anyone Silence You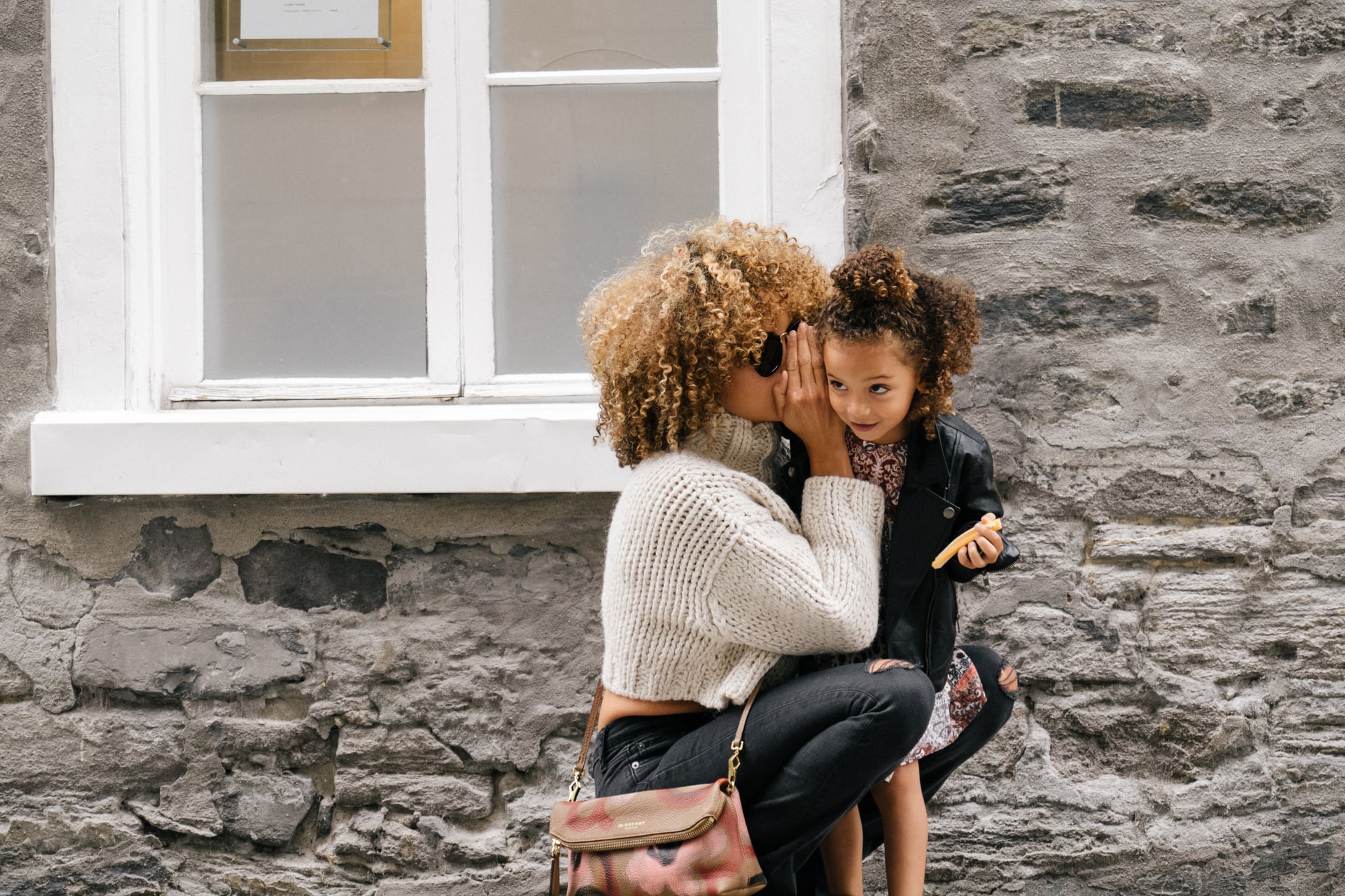 To My Future Darling,
You will be my new purpose in life, and it will be my proud duty to serve as your guide. The first thing I want to tell you is that you can do, say, or be anything you want. Who's gonna stop you?
Let me tell you a story. When I was younger, I was told a West Indian adage: "Little girls must be seen, and not heard." After I migrated to the US from the sweet island of Trinidad and Tobago, your grandparents enrolled me into public school, a very different atmosphere from what I was used to in Catholic school. It was at that new school where my second grade teacher, Miss Lowe, screamed at me in front of the whole class and called me a "diarrhea mouth," because she felt that "my mouth was always running." I was shocked, and my soul trembled when she roared like a lion. It was the rumbling of her voice that made full streams of salty tears run a marathon down both sides of my dark, brown-colored cheeks.
I want you to speak up as much as you want, open up your mouth . . . I will always be there to listen to you.
Needless to say, I wasted those poor tears. Until this day, my mouth won't stop running! If I would've listened to that teacher and let that moment dictate my life, I wouldn't be the kind of woman who uses creative outlets to express herself today. Being a chatterbox at a young age taught me how to get my feelings across when I felt like I was being treated unfairly. So, I want you to speak up as much as you want — open up your mouth and be fierce. I will never tell you to shut up; be a "diarrhea mouth" with me. Someone will always listen, and most importantly, I will always be there to listen to you. Even if my physical form vacates this world before you do, I hope that you will remember that mummy's got you.
I'm not the only one you have. Since conception, your first love was split in half. You've been blessed with a father who will show you firsthand how a real man is supposed to love, support, and protect you. I'm not going to pretend I've never wondered whether you will be a replica of your father like Arya Stark or a delicate flower like Sansa and me, your mother. Whoever you choose to be in life will be alright with me, as long as you're treated fairly and not differently because you bear woman parts.
The world needs you, and I know that you are going to be great and do bigger things than I ever could. As I write this letter to you, women are facing some serious struggles, working toward getting the respect women deserve. Those before us already fought for our right to vote, work, and get equal pay, but we're still fighting. The warrior inside of me has to be ingrained in you to urge you to fight for equality, and stand up for what is right and true, among women and men. Your story will be different, but I want you to remember to pick your battles, and understand that every fight is not meant to be your fight. Perhaps you will be the chosen one to put an end to all forms of discrimination, making sure people of other races don't feel left out. I've got high hopes for you, baby girl, I sure do, because I dreamed that you'd be better than me.
No one person can be great without making sacrifices, but please, honey child, don't sacrifice your mental health for anything or anyone, because we need you to be healthy. Oh, sweet child, I just want to watch you grow and glow.
There is only one thing that I ask of you. Please be a well-read black girl or whatever you choose to identify with. Just read, for "reading had changed forever the course of my life," in the words of brother Malcolm X. I hope that you enjoy long walks to the library and seek books that teach you something, similar to ones written by Sister Souljah.
Express yourself, be quirky and awkward if you want to. I want so much from you, and because you love me, you will want to make me happy, but I want to admire and adore you, and show you that this is your world, that you are the ruler of your own narrative. Teach me things, too, show me how to be a better mother, because I may not always be at my best. There will be some days when we will butt heads and you might not agree with my idea of tough love, but you will get it in the long run. You will learn more about yourself as you go through different phases of your life and experience teenage angst. I encourage you to make many mistakes, because there is power in learning from them. You will become a better person and whatever you go through will make you stronger. Be confident and strong in your convictions, as I am. Use your intelligence to sail through school, maybe go to college, and excel beyond your wildest dreams.
My dearest, save yourself for someone who tries to love you more than your parents do. Don't waste the most precious gift you have, time, for that is something you will never get back. When you start to develop romantic feelings for someone, please come to me if you need to. We can talk about whatever, whenever. I will give you the best advice that a mother could give her daughter, and I will continue to be an example of the way I want others to treat you. Learn from my past as you enter womanhood, and don't be afraid of the changes you have to undergo — embrace them. Before you know it, it will be time for you to write a new letter for your daughter and gush about all of the love and support you were showered with.
When you go to sleep at night, I want you to think of how much I love you and pray that you're successful, because I will do anything, anything to ensure that you live free. Keep a smile on your face and be happy.
Love,
Mummy Tee