Lucky Charms Chocolatey Winter Cereal
Lucky Charms Just Dropped a Limited-Edition Chocolatey Winter Cereal — and It's Family Size!
As POPSUGAR editors, we independently select and write about stuff we love and think you'll like too. POPSUGAR has affiliate and advertising partnerships so we get revenue from sharing this content and from your purchase.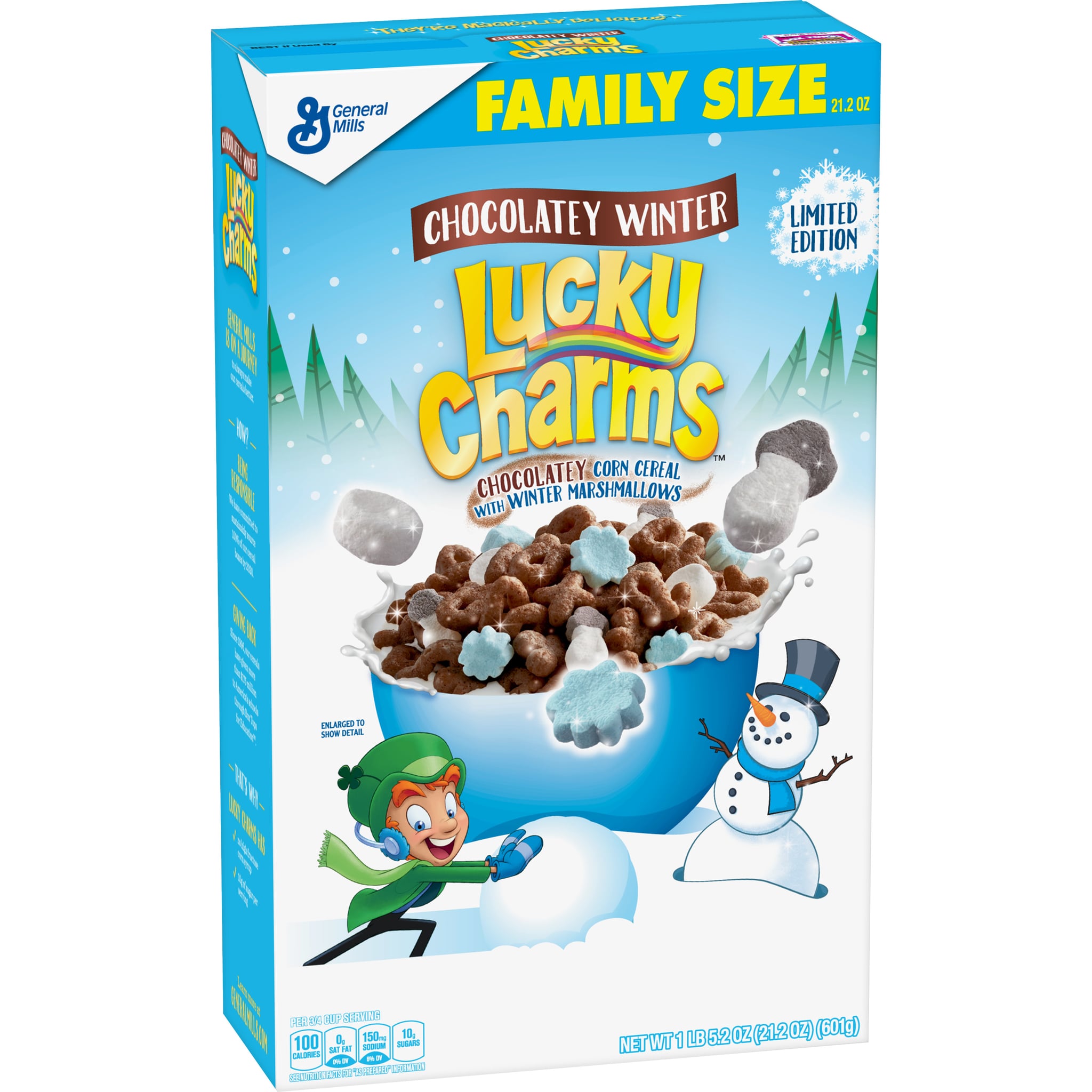 As a bona-fide creature of habit, I'll admit that I love having the same exact bowl of Lucky Charms cereal every dang morning. Seriously, who can resist those colorful little marshmallows? But recently, Lucky Charms released a brand-new, limited-edition cereal just in time for the holiday season — and, hey, maybe a change to my family's morning routine is warranted, after all. Enter Lucky Charms Special Edition Chocolatey Winter Cereal ($4), a cocoa-infused twist on your kiddo's go-to breakfast option. In honor of the Winter season, kids and parents can chow down on a hearty bowl of chocolatey goodness that's complete with snowflake-shaped marshmallows. How cute! And the best part? There won't be any fighting over who gets the last few bites since it comes in family size!
Image Source: Walmart