Mark Zuckerberg's Thoughts on Vaccinations
With 5 Simple Words, Mark Zuckerberg Says Everything That Needs to Be Said About Vaccines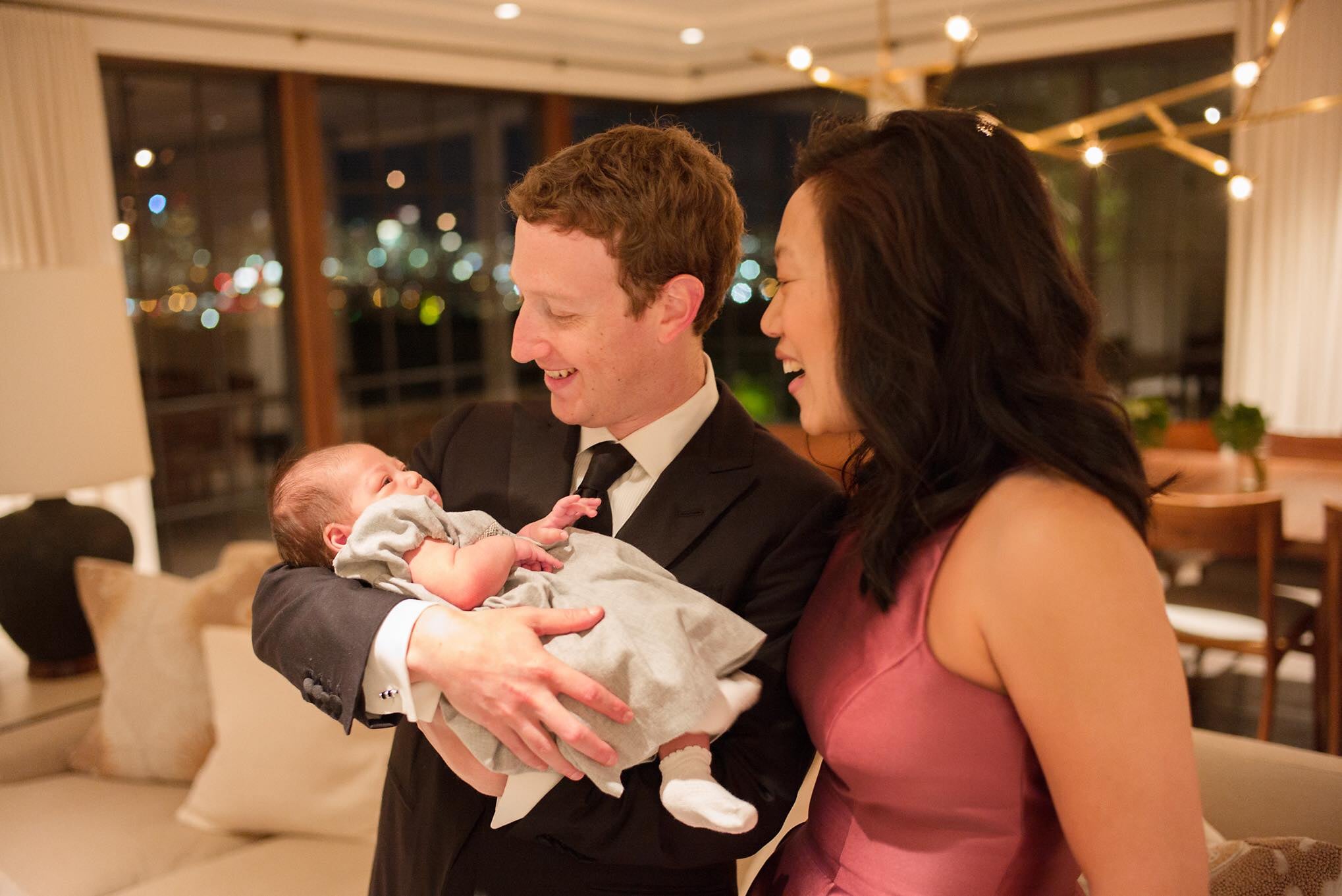 Mark Zuckerberg stirred up a parenting debate, and it has nothing to do with Facebook privacy settings nor photos of breastfeeding moms. No, it has to do with a simple photo he posted about his then 1-month-old daughter, Max. Like so many new dads before him, Mark's been sharing his daughter's milestones on his Facebook page — her first quantum physics book, her first New Year's Eve, her first Star Wars pose — and her first round of vaccinations. A year ago, he posted a photo of Max bundled up and sitting on his lap at what was likely to be her pediatrician's office and wrote, "Doctor's visit — time for vaccines!"
With those five words, one of the world's richest and "most influential people" — he has 47 million followers — renewed the debate on vaccinations. More than 69,000 people commented on his post, with everything from congratulatory statements to posts calling him an "uneducated father" for doing so. But in reality, no one should be surprised by his decision to vaccinate his child. In Winter 2014-2015, when the debate on the subject was raging due to the Disneyland measles outbreak, Mark chose a book about immunizations for his "Year of Books" initiative. In choosing it, he wrote, "The science is completely clear: vaccinations work and are important for the health of everyone in our community."
Plus, his wife, Priscilla, is a pediatrician!
As a firm believer in the power and necessity of vaccines, I have to say bravo, Mark! We need more young leaders like you out there telling the truth about immunizations. Perhaps seeing an innovator who has turned the world upside down embrace vaccines so publicly will help people see the science through the fanfare.
As one parent wrote, "Thank you for doing what's right and also for showing everyone else that it's the right thing to do as well."