Mickey Mouse Goldfish
Mickey Mouse Goldfish Exist Because Dreams Really Do Come True
As POPSUGAR editors, we independently select and write about stuff we love and think you'll like too. POPSUGAR has affiliate and advertising partnerships so we get revenue from sharing this content and from your purchase.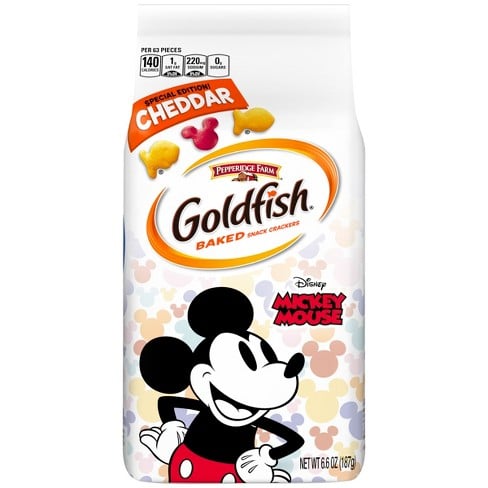 Finding a good snack for my kid can be tricky. While some days he verges on the picky side, one thing he always goes for is Goldfish. While normally I love the fact that I have a go-to snack I feel good about giving him, I have to admit I'm feeling a little regretful this time. Why? Well, it's peak "mom fail" that I neglected to buy these amazing and adorable Pepperidge Farm Special Edition Mickey Mouse Goldfish ($2).
Perfect for a road trip to the happiest place on earth or for just watching their favorite movie on repeat, this special edition of my (and my son's) favorite snack is perfect for any Disney fan. Now excuse me while I literally run to the store to stock up.