Mom Does Yes Day For Half Hour
This Mom Did the Whole "Yes Day" Thing Right — and It Only Lasted a Half Hour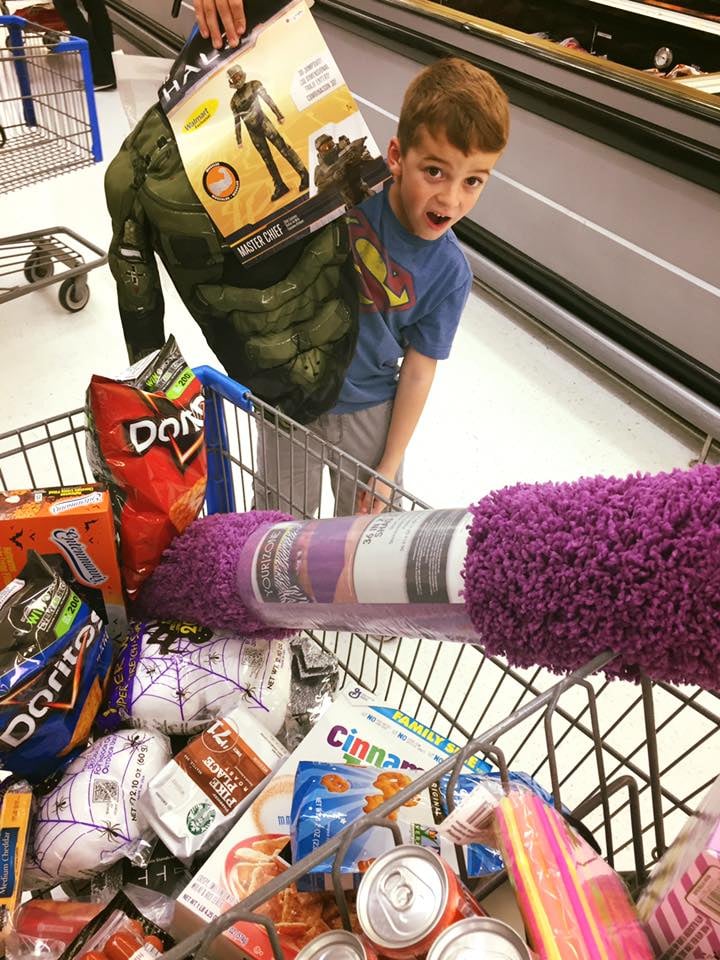 Although Amy Betters-Midtvedt was inspired by Jennifer Garner to give "Yes Day" a try, she knew she needed to be practical about it from a budgetary standpoint. Rather than saying yes to everything her five kids wanted for an entire 24 hours, Amy scaled it back (way back!) by saying yes to only her 6-year-old son, Sam, for a half hour while they hit a store to shop.
The mom shared how well the endeavor went in a post on Facebook:
Here's how it worked for me. Sam has been dying to buy new Halloween decorations but we never got to it this weekend. So last night I decided I was going to make this dream a priority and I told him I'd pick him up from school and we'd go right from there. I said yes. I also created anticipation which is part of the fun. At the bus stop we talked about what a budget meant and how he'd have to make some choices and that he should think about what he most wanted (a spooky grave) and off he went. He was beside himself with joy when he came out of school. And as we pulled up to the store he asked if he could pick out a scary dinner too. I said yes. And decided I was going to say yes to whatever he wanted as we shopped as long as it was within reason. The joy in this kid the whole time we were shopping was awesome.
And what exactly did she agree to? Tons of kid-approved Halloween stuff, of course. The entire list includes mummy hot dogs, two kinds of Doritos, Halloween-themed mini soda cans, an army guy Halloween costume, french toast bagels, strawberry cream cheese, and the "annoying string spider webs that will never come out of my bushes."
After all was said and done, Sam couldn't have been any happier. "He was a gem the whole time and felt like a million dollars walking into the house and getting cheers from the big kids for the awesome dinner he picked out (last nights homemade chili didn't get the same reaction, but I digress). He felt heard and proud and loved being in charge," she wrote.
Amy had so much fun on the shopping spree, she's planning on doing it again with her other children. "I now have a secret plan in my head that each of these crazies will get an impromptu 'yes half hour' sometime this year. I like long time lines, I'm much more successful when I give myself time."
If you're able to swing it financially, she recommends all parents give it a go: "Here's to the YES HALF HOUR, my friends. It can happen anywhere and any time. You don't have to be a planner or a millionaire . . . "