NYC Requires Changing Tables in Men's Public Bathrooms
Finally, a US City Is Recognizing That Men's Bathrooms Need Diaper Changing Tables, Too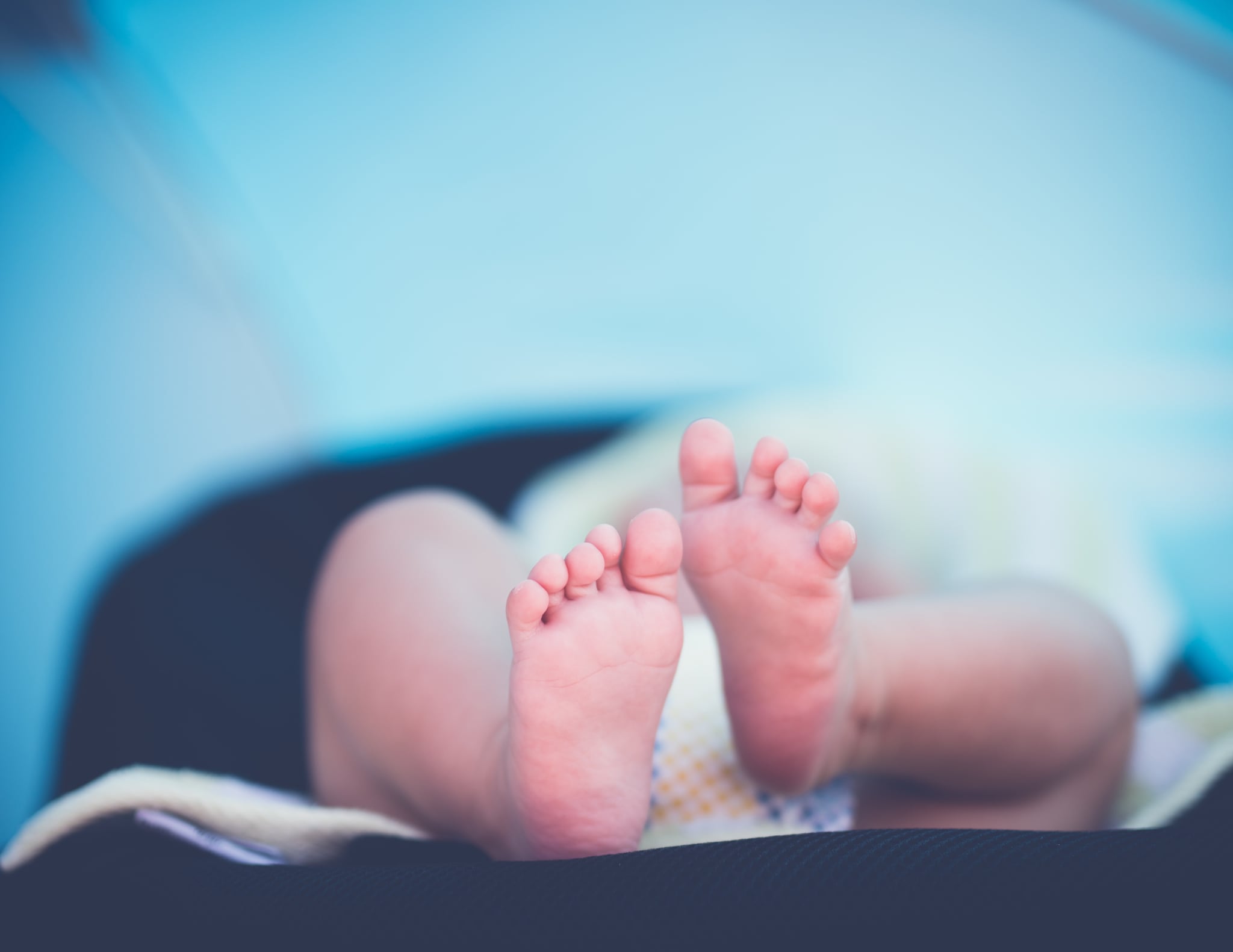 There's good news for Big Apple dads today: the days of laying a blanket on the floor beside a dirty urinal or trying to balance your baby on the edge of a dingy countertop are over. New York City council member Rafael Espinal has successfully introduced legislation making it mandatory for all new developments with public restrooms (and old developments undergoing renovations) in New York City to install changing tables in both the men's and women's bathrooms. Because dads change diapers too, damnit.
Espinal told HuffPost that changing facilities cost just $155-$185 each, making them a reasonable bathroom addition for business owners to install. While Espinal has no children himself, he was moved to create the legislation after watching a father struggle to change his baby's diaper on top of a dirty public sink. He told the HuffPost, "Parents should be changing their children's diapers with a little more dignity, in a space that's sanitary."

Despite the strides in New York City, there remains no national mandate requiring changing tables in either men's or women's public bathrooms. As any parent who's struggled to find a clean surface to change his or her baby on knows, this is both inconvenient and unsanitary. And the near-complete absence of changing facilities in men's bathroom is even more frustrating as it discourages fathers from chipping in and perpetuates the idea that child care is solely a woman's responsibility.
Espinal isn't alone in his outrage at the situation. Two years ago, A-list celebrity Ashton Kutcher voiced his frustrations on social media at the lack of changing facilities in men's public restrooms and even set up a Change.org petition to remedy the situation. And as recently as 2016, President Barack Obama made strides by signing into law the Bathrooms Accessible in Every Situation Act, requiring that the men's and women's public restrooms in all federal buildings have baby changing facilities.