New Technology For Premature Babies
Ga Ga or Gag: Babybe Biocord For Preterm Newborns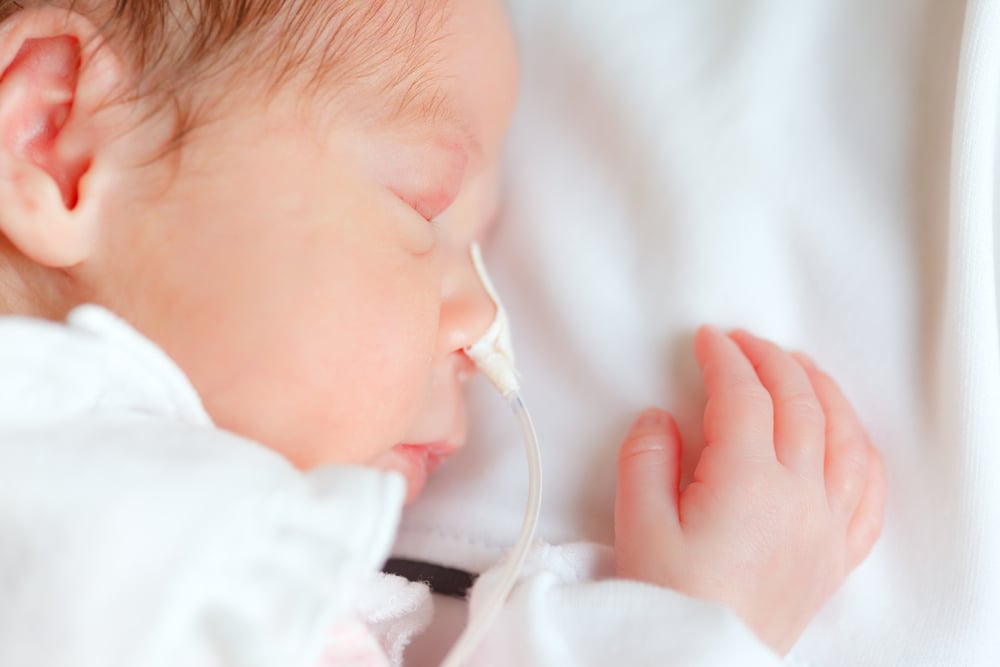 If you've had a preemie in your life, you're well aware that in addition to having their physical and medical needs met, the emotional connection between the newborn and his mother is of paramount importance. Strengthening that bond was the impetus for Babybe, a fascinating innovation in the way that premature infants are cared for during their time in the NICU.
Developed by a uniquely qualified entrepreneurial duo (Raphael Lang, an engineer/artist, and Camilo Anabalon, an industrial designer/professor/musician), the premise of Babyme is to mimic the breathing of the newborn's mother through a wearable device and crib or incubator mattress.
Per the Babybe website:
Almost two years ago, we went into a NICU, and what we saw changed our vision of health care. In a room within a room, there was a big machine full of wires, hoses, lights, and beeps; inside that machine, there was a newborn baby. In the bigger room, screens reported every subtle change of the baby's physiology to doctors so they could move quickly to help the baby.

But what really changed our perception was the one element we did not see in that room. That element, the parents, was waiting outside in agony for a glimpse of that baby. From that moment on, we made our goal bridging the gap between preterm babies and their parents.
The device is comprised of three parts: the "Turtle," which collects information from the mother's heartbeat, voice, and breathing; the "Cradle," which translates these patterns into motions; and the bionic mattress, which mimics the mother's presence for her newborn. If you need to see what we're talking about in action, check out the demo video here:
So what do you think? If you had a preemie baby, would you be in favor of putting the Babybe to use?