Newborn Baby Finished Boston Marathon in Utero
How This Newborn Baby Already "Ran" the Boston Marathon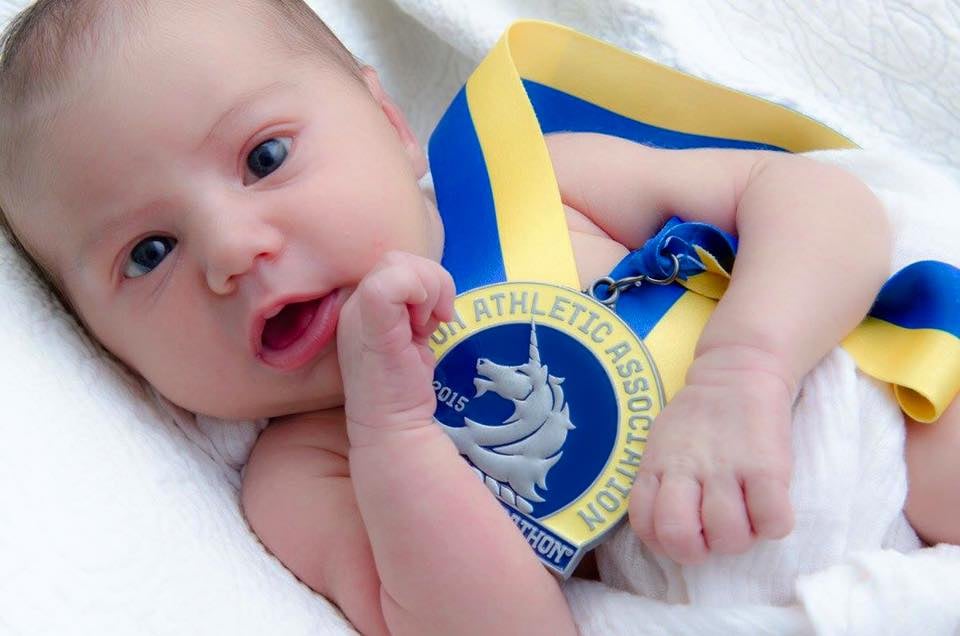 Officials at this past year's Boston Marathon logged exactly 26,598 runners, but that final tally was off by one. Turns out, little Lyla "ran" the famed race last April in utero, when her mom, Diana Duncan, was four months pregnant.
Lyla was born on Oct. 1 and is finally able to collect her prize — the Boston Athletic Organization blue-and-gold finisher's medal that her equally impressive mom received after she completed the 26.2-mile race.
Diana shared the photo of her star athlete, swaddled in the medal, on Facebook, and it's already gotten the attention of race organizers, who are already counting down the days until Lyla's 18th birthday, when she's eligible to race again: "Lyla, we can't wait to see you competing at the 2034 Boston Marathon!"
And although Diana said on Facebook that she won't return to Boston next year, she promised that "we will be back!"