Police Officer Helps Homeless Woman and Baby
Why This Police Officer's Selfless Act For a Mother and Her Baby Is Going Viral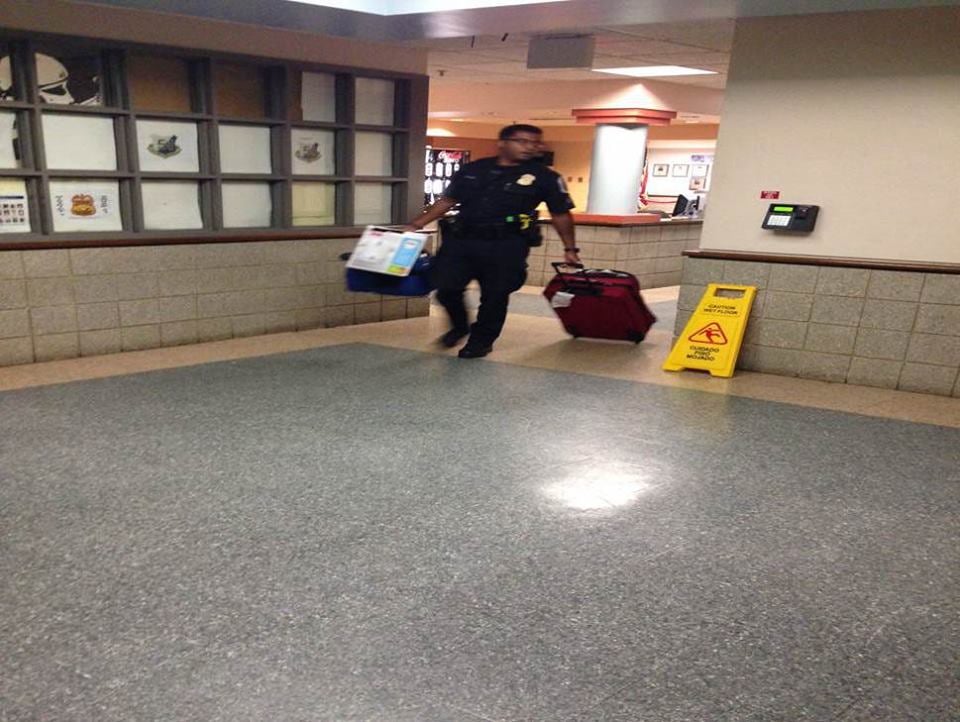 Source: Facebook user Prince George's County Police Department
The kind actions from one police officer can completely change the lives of a family and what Corporal Che Atkinson of the Maryland police department did for one mom and her baby is no different.
When Atkinson noticed a mother and her baby sitting in the lobby of the police department, he discovered that the mom had left an abusive home and had to leave the shelter she was staying in. After making calls to find a social worker, he left to go out on patrol. The next morning, much to his shock, he found that the mom and child had spent an entire night at the station because they had nowhere to go.
Going above and beyond, Atkinson decided right then to use his own money to buy food for the woman and her 1-year-old baby. Both had not eaten for two days and wouldn't be picked up by a distant relative for one more day. The officer also rented a room at a nearby hotel for the two and tracked down a car seat for the child to be transported safely.
"I had the extra money. What would it hurt just to put them up for a night to make sure they're safe?" Atkinson said. "This is a helpless child so it's our duty to help and that child was definitely in need."
His sergeant documented the incredibly moving moment and shared it on Facebook, where it currently has over 15,000 likes and over 3,000 shares:
As for Atkinson, since his story went viral, the humble officer said he feels overwhelmed and shocked and said, "It's not a big deal."