Pregnant Milk Dress Maternity Photo
This Photographer Actually Made a Dress Out of Milk For Her Pregnant Client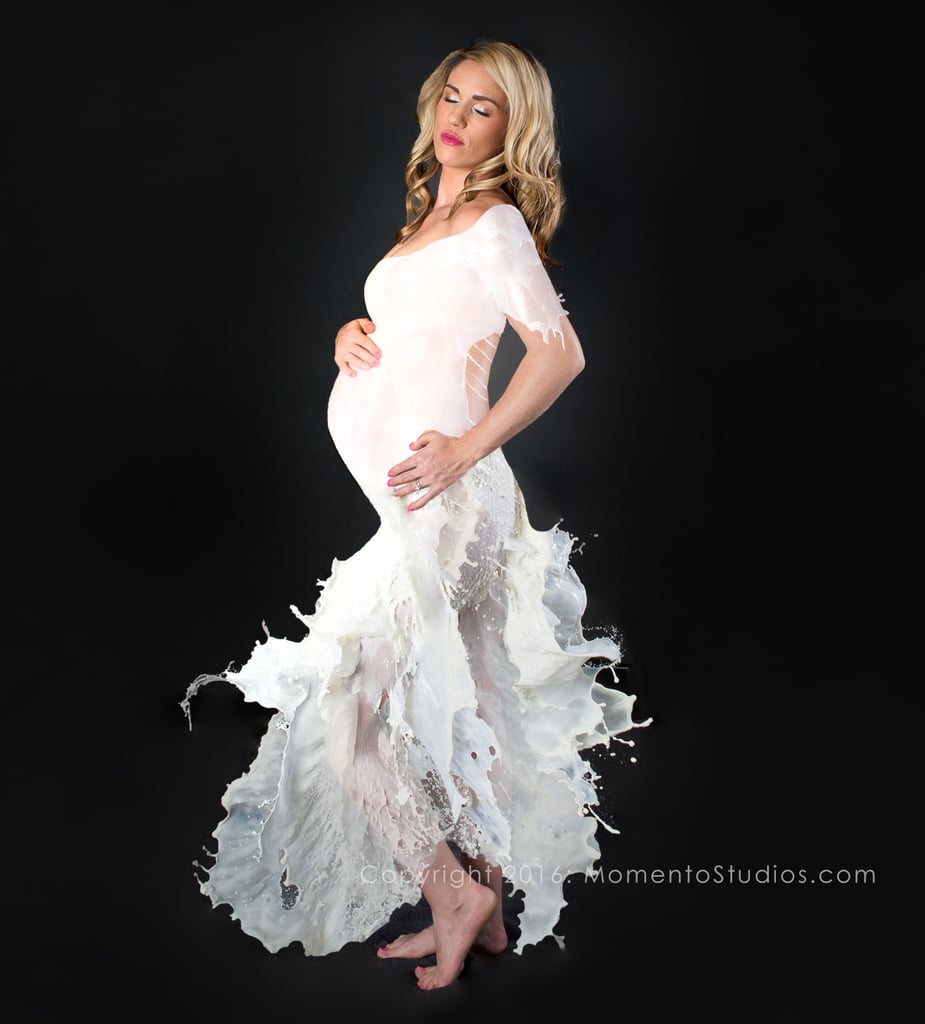 These photos prove that there's no crying over spilled milk!
As a photographer, one of Lizzy McMillan's goals is to create unique art for her clients that wouldn't be something they could find all over Pinterest. For her latest project, the daring photographer found inspiration in a Danish fashion shoot that she saw a few years ago and envisioned a new look for maternity photos: a thrown milk dress.
Before the ambitious pro even completed her avant-garde vision, people were left speechless. And not because they could imagine the final — and stunning — outcome but because they were in disbelief that someone would want to throw milk at a pregnant woman. Lizzy told POPSUGAR that the most common response she received was, "You really think someone is going to let you throw milk at them for an hour?" Luckily, one of her close friends was pregnant and on board for the unusual modeling gig.
To create the surprisingly elegant final product, the mom-to-be posed in nude undergarments against a solid backdrop. Lizzy captured thousands of images as her assistant methodically splashed six gallons of whole milk mixed with two gallons of heated water across the woman's body.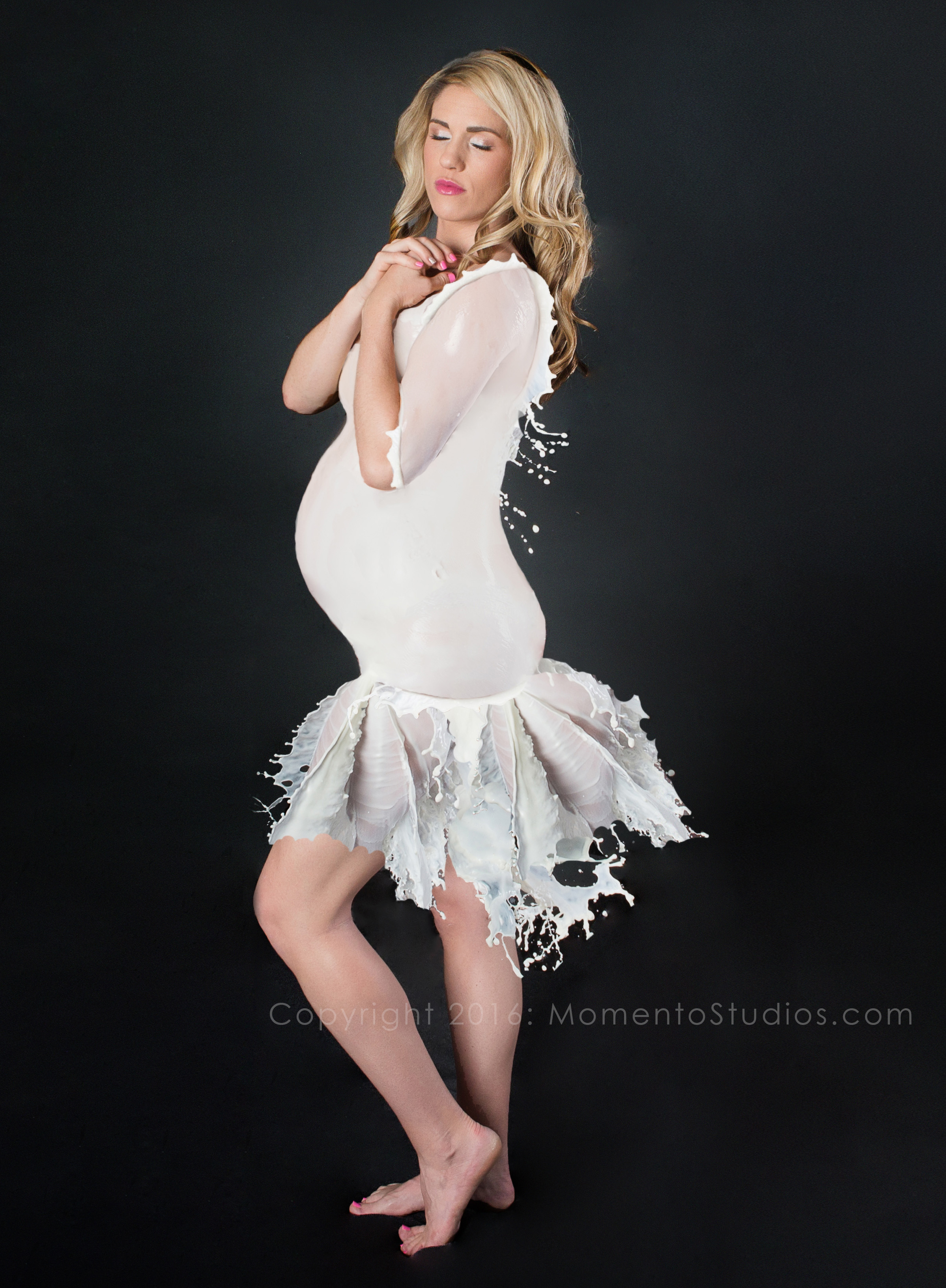 "I instructed my assistant on how to rotate between throwing and pouring the milk over the model to ensure coverage and the splashes I envisioned I would need to create the illusion of ruffles in a dress," Lizzy explained. "The entire milk-pouring process took about 45 minutes but was likely due to our laughter as we experimented with how to create and capture the various layers I wanted to combine."
The two final photos were completed in Photoshop after an hour spent layering multiple images on top of one another. "For the first image, I wanted to create a dress that looked like an elegant ball gown: soft, flowy and sweet," Lizzy described. "The second image I modeled after an old Latin dance costume I wore when I competed in dance years ago. I wanted something that conveyed movement, showed the model's legs, and had varying layers of opacity — like the sleeve being lighter than the gown."
Check out the behind-the-scenes video to see how Lizzy managed to bring her dream of a maternity milk dress to fruition.