Reasons to Travel With Your Sister
8 Reasons Traveling With Your Sister Will Change Your Vacations Forever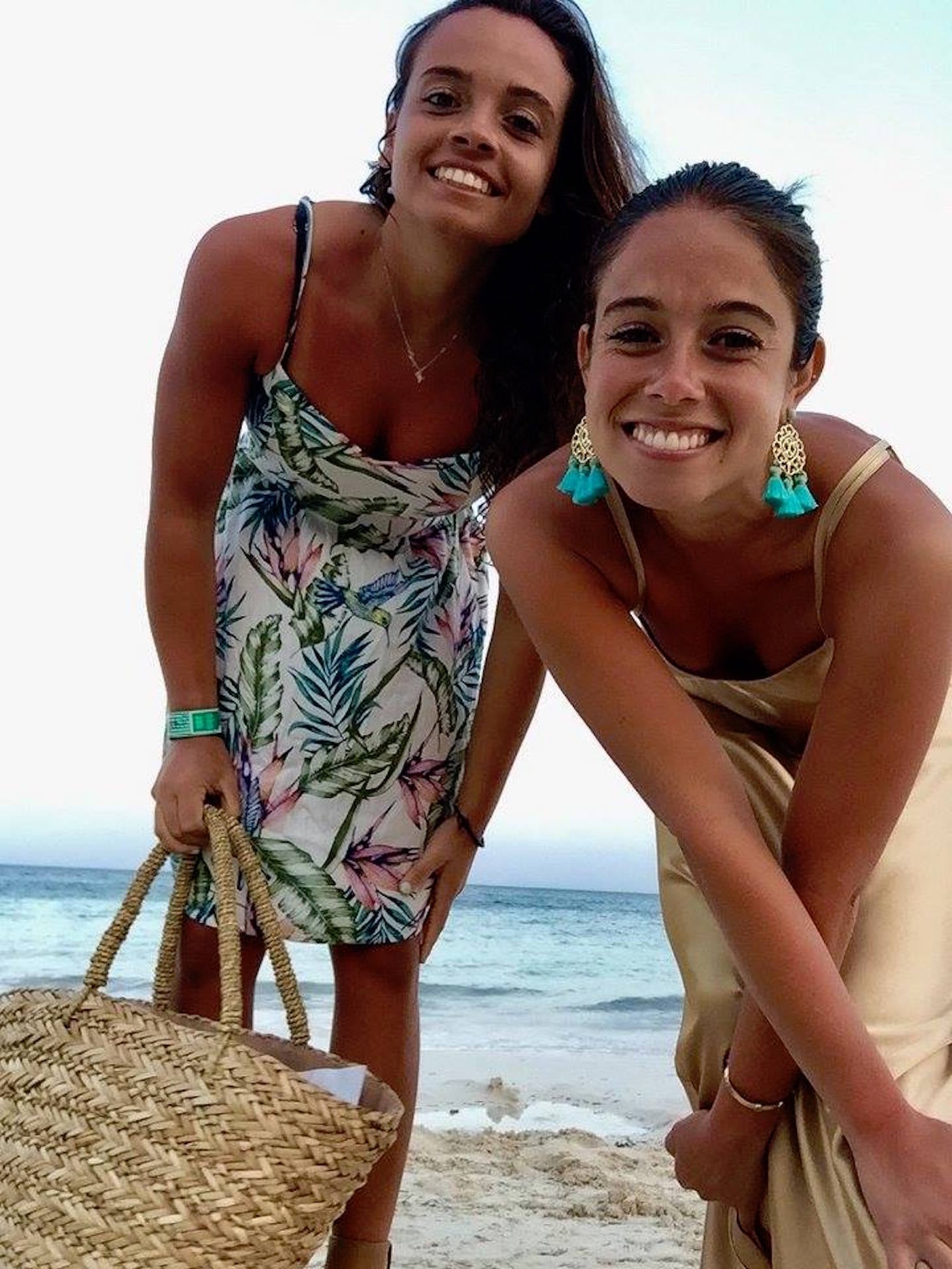 In the weeks that my sister and I started planning our all-inclusive, five-day trip to Riviera Maya, Mexico, we were hell-bent on finding people to travel with us. All we could talk about was assembling a potential "party crew." We both have significant others and a best friend, Mary (who's practically part of our family save for her different last name and other obvious logistics). Could we find a way to settle on dates that worked for ANY of these people?! How could a week of relaxing by the pool and drinking Miami Vices be fun without them? It would be so much more hilarious dancing around in the club at the resort with a group. The days would be so much more satisfying with a little romance involved if I brought my boyfriend Joey and Rachel took her girlfriend Megan.
Well, we ended up traveling by ourselves on that all-inclusive Mexico getaway and I have one big acronym for those naive sisters who were desperate for more company: LOL. After just a few hours into the trip, I could already tell that Rachel was the one and only person I wanted to be with, no questions asked. By the end of the five days, I realized this — and I want the whole world to know it, too! — your sister is, hands down, the best person to travel the world with. In case you need convincing, I put together some reasons why. I hope you'll share them with your sister or anyone you know who has a sister, because missing out on an experience like the one I had would be like missing out on candy at Halloween, pecan pie at Thanksgiving, gingerbread cookies at Christmas, rugelach at Hanukkah, and cheesecake at Easter (yes, all five things).
1. You Can Over-Plan and Get Over-Excited About the Smallest Things
And you won't seem annoying — not to the person you grew up with. Even if you know she's not as thrilled as you are about upgrading to the "preferred section" of the resort or committing to a shopping trip excursion, she's your sister and she won't be selfish. She wants you to enjoy yourself as long as she gets to enjoy herself, too. Since she's not afraid to speak up about that, she'll make sure she's getting her fair share of deals and experiences that are just as exciting to her personally.
2. You Can Do What You Want, When You Want Without Feeling Bad About It
You might wake up and want to head straight to breakfast, starting your day with a tall stack of pancakes. But if she wakes up and says, "I feel like I need to work out; I'm going to the gym," you'll obviously understand and wait for her. You can tap into each other's senses — you know what she needs to feel good and she knows what you need.
3. Making Family Calls Takes Half the Time
Well, sure. When you've got the same family to call, it doesn't take long to catch up with your loved ones. You won't have to make two dials to tell everyone about all the beautiful sights you saw that day. One quick FaceTime, then back to quality time with your sis.
4. You Can Take Totally Staged Photos With No Shame
You're not at all embarrassed to pose for mirror selfies before dinner when you're all dressed up. And if your sister's already taken 1,005 pics of you on the beach or in front of that really pretty, 'grammable building you discovered, you won't be shy about asking her to snap #1,006. Go for it — you're not being annoying, you're sisters.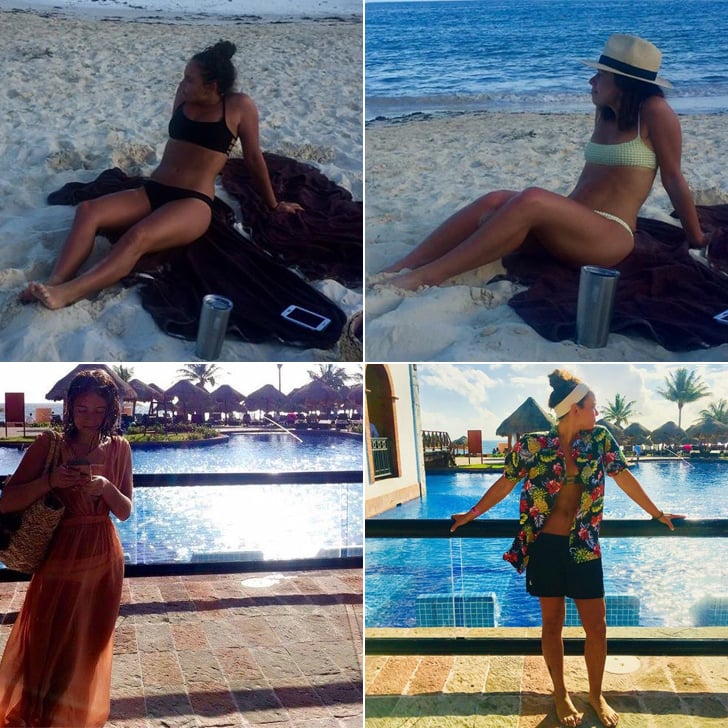 5. No SO, No Problem
OK, this isn't necessarily ideal at all times. Of course romance is welcome on vacation, but sometimes, it can be a relief not to think about that stuff — sex, canoodling, and all that jazz. Shaving, for example, becomes less of a top priority and more of a "maybe I'll do that" item on the agenda. Unwinding and being carefree with your sister can be satisfying, and sex will be there when you get home. Also, you can still walk around butt naked in the hotel room. It's a no judgment zone.
6. You Might Get Sick
Obviously, getting sick isn't ideal on vacation, but it can happen for a variety of reasons. You're in a new place, likely eating new food, trying new drinks, and adjusting to new air. If you're traveling by plane, there's a chance you'll get congested, and hey, some of us get motion sickness. Who better than your sister to rub your back when you're nauseated, hold back your hair if you, er, overindulge, and scramble to find you medicine if you're stuffed up or having some sort of allergic reaction? She's family!
7. You Can Be Real About How You Feel
When it comes down to packing up to go home and you get that first pang of anxiety (sh*t, you have to go back to work), you can cry about it and even complain. Your sister will let you talk until you're blue in the face. Also, you can make ridiculous inside jokes based on thoughts you might not be willing to share with everyone in your life. You can trust that these hilarious little moments will stay between the two of you.
8. You'll Return Home Closer Than You Thought Possible
Like you could get closer with the one person you're already closest with, psh. It is possible, though. For every time Rachel rolled her eyes at my ridiculous behavior on our trip (I raised my voice at the front desk staff when they charged me the right price for our bill, only to be shushed by Rachel, who knew I was making a mistake . . . and that I had to take my math class pass/fail in college), I knew she was trying to work with me. And by giving up a morning on the beach to sit by the pool instead (which is something Rachel loves to do), I was adapting to her agenda. We were actually practicing a life skill that proves useful elsewhere.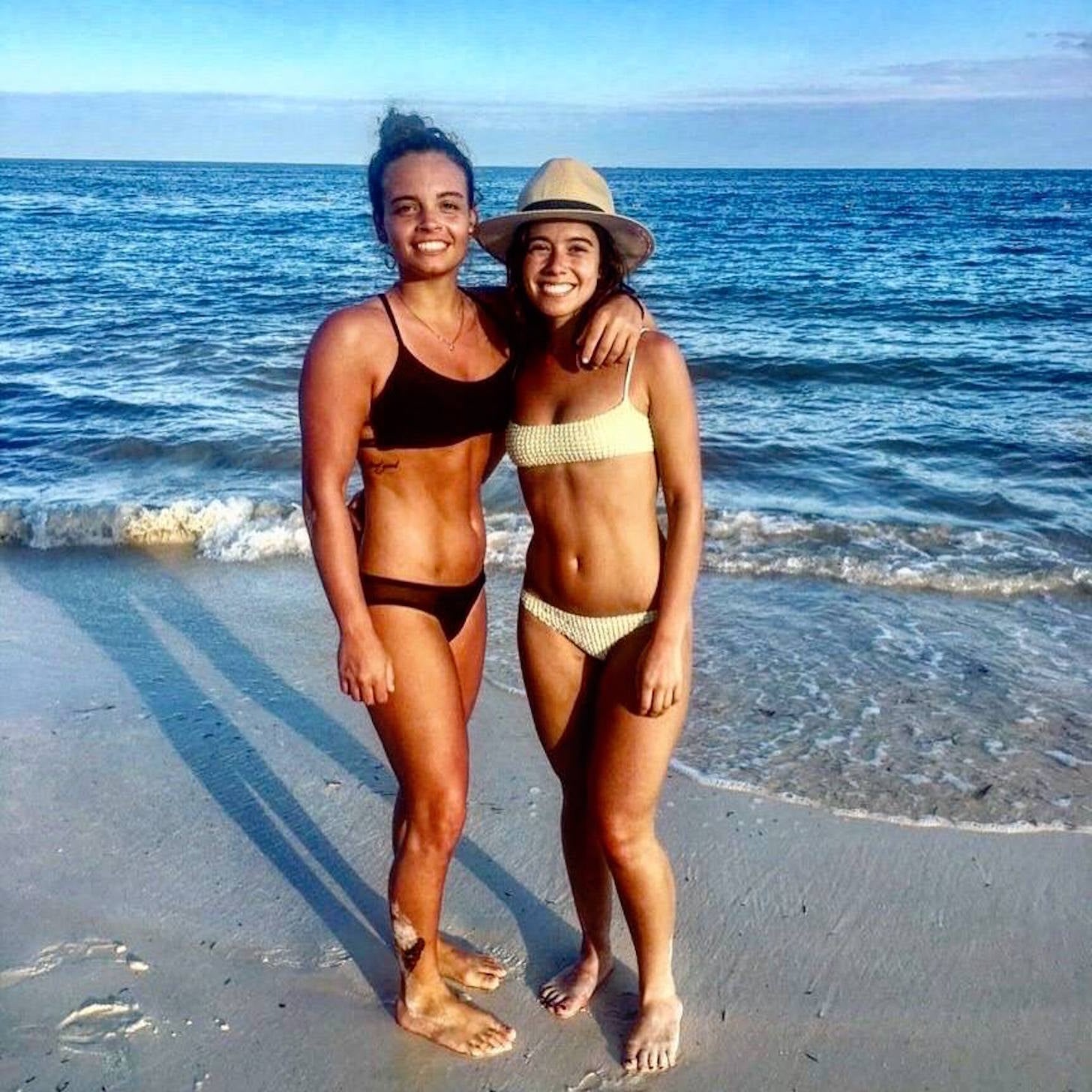 After my trip with Rachel, I was so excited to return home to my bed, to see my parents, and to spend time with my best friend and partner Joey — to lay in bed with him all weekend and be lazy and romantic, you know the deal. But then I went back to work and the first thing I wanted to do was write this story. So go ahead and draw your own conclusions.