Rules For Flying With Toddlers
9 Important Guidelines to Keep in Mind When Flying With a Child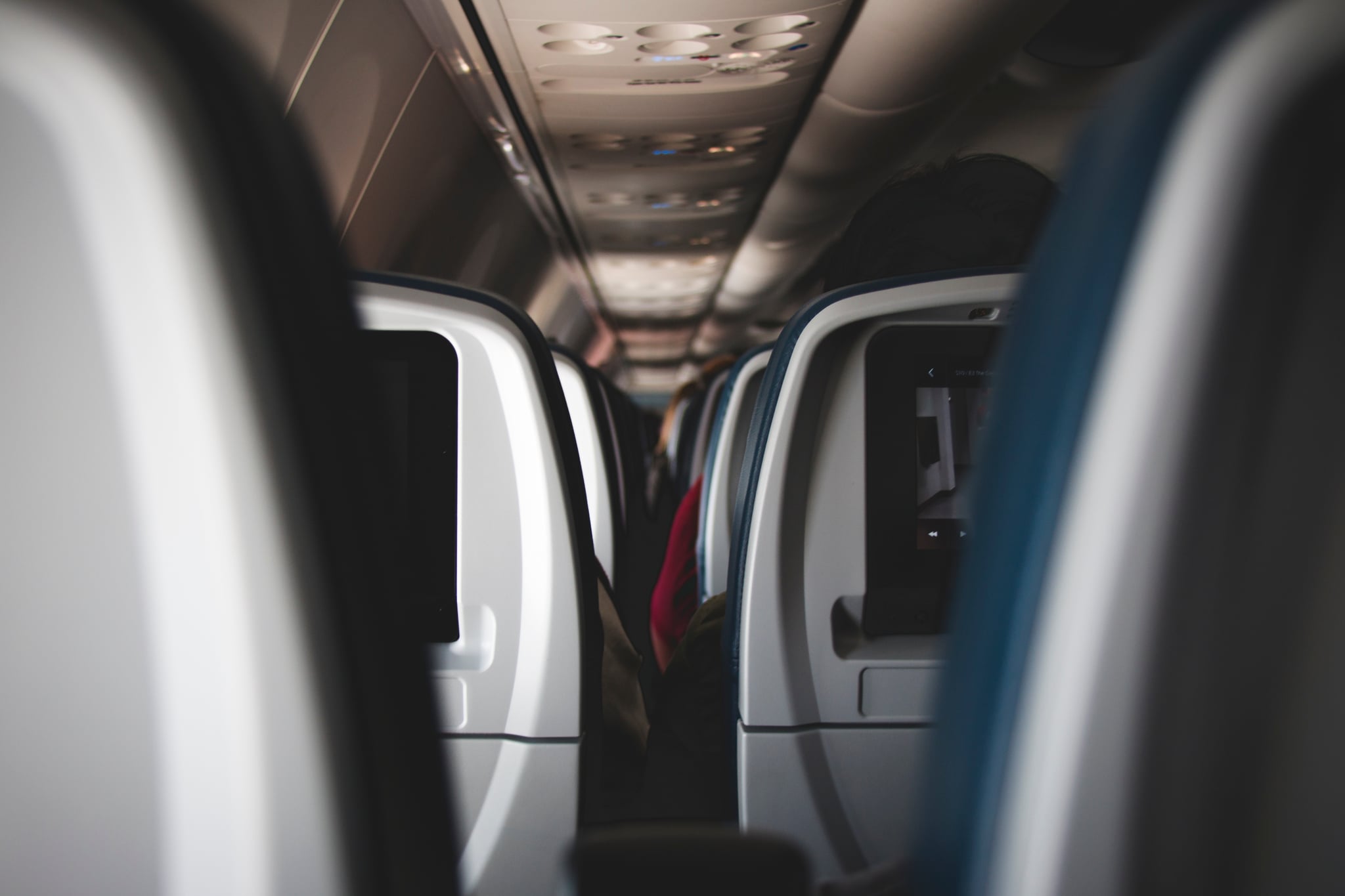 Between the impending Summer travel season and all the controversy surrounding the airline industry lately, there is a lot to know about the best ways to make your trip as seamless as possible. It's even more crucial to be prepared for traveling when you have little ones in tow, so we've broken down some of the most common questions that come up when you're getting ready to fly with your kids. However, keep in mind that these rules are constantly changing, and each airline is different. While this is fairly comprehensive, it never hurts to check with your airline or airport before you book anything and then before you arrive to make sure you've done all you can to have a stress-free flight.
Do I need to pay for a seat for my child?
The general rule across US airlines is that your child can be held in your lap on board a flight until he or she is 2 years old. Once they've turned 2, you're required to purchase a seat for them. While most airlines charge the same fare regardless of age, Southwest has child fares for those between ages 2 and 11. In the case that one parent has two children under the age of 2 with them while traveling, an extra seat must be purchased, as the adult is only permitted to have one lap child on the flight.
Can I use a car seat for my child?
Airlines will allow you to bring an FAA-approved seat on board a plane for your child, but it's extremely important to ensure it meets all the guidelines. The seats and restraints, also, cannot be used anywhere on the plane, so parents should do their homework before coming to the airport. Contact your airline to make sure your child's seat or restraint will meet the approved guidelines, and then make sure you'll be seated in an area of the plane where you'll be allowed to use it.
How old does my child need to be to fly?
United and Virgin America don't allow infants under 7 days old to travel with them. Southwest doesn't allow infants under 14 days. Delta requires a doctor's note for infants under 7 days, as does American Airlines.
Does my child need identification?
In general, infants and toddlers can get by with a copy of a birth certificate for identification at the airport. However, traveling internationally will still require a passport.
What happens if my child and I are not given seats together?
It's becoming more and more common for airlines to charge an extra fee to choose your own seat when booking a flight, but in the case that you want to ensure you're seated beside your child, it might be worth the cost. Southwest is the exception, since that airline has open seating and you get to choose where you sit, and because you'd get priority boarding with your child, you're all but guaranteed to be seated together. As far as seated airlines go, a ticket for your child over the age of 2 is generally considered an adult fare and treated as such. However, Congress last year passed an extension to the Federal Aviation Administration (FAA) reauthorization bill that should require airlines to provide seats together for children and their families, according to the Washington Post. The new rule hopes to establish the policy that "children under age 13 are 'to be seated in a seat adjacent to the seat of an accompanying family member over the age of 13' at no additional cost."
Can I bring a stroller on board?
Strollers can be checked at your gate at no extra charge to you. American Airlines appears to be the only airline that allows passengers to bring a stroller all the way on board the plane, provided it fits into an overhead bin.
Can I hold my child if they're being fussy during the flight?
We know how much you want to calm your child when they're being fussy. There are a few things to keep in mind, though. If your child is riding in your lap, this is obviously not an issue. If your child has their own seat, it's really not recommended to hold them on your lap, as all passengers in seats should be wearing their seat belts, regardless of whether or not the seat belt sign is lit up. If the seat belt sign is off and your child is fussy, you're more than welcome to walk them up and down the aisle to see if that helps. However, once you're back in your seat, your child needs to be in their own seat with a seat belt fastened.
Can I be kicked off a flight if my child is being too fussy?
While there doesn't seem to be any hard-and-fast rules about the legalities of removing someone from a flight for a fussy baby, there are policies in place, which state that not following safety rules and being disruptive can get you removed. There are a handful of reports of people with crying babies being removed from planes, but it's often chalked up to disruptive behavior that becomes dangerous to passengers and the pilots or it's a safety hazard, as in, passengers are not in their seats with seat belts fastened when they need to be. Oftentimes, flight attendants will provide parents with loud children with at least a warning, if not two.
Can I board the flight early with my child?
Priority boarding should be available across the board with any airline. When you arrive at your gate at the airport, check in at the ticketing counter to find out when you'll be allowed to get on the plane. There is usually a designated time set aside for families traveling with small children.