Should Kids Use Aerosol Sunscreens?
Mom's Warning About Aerosol Sunscreens Needs to Be Read by Every Parent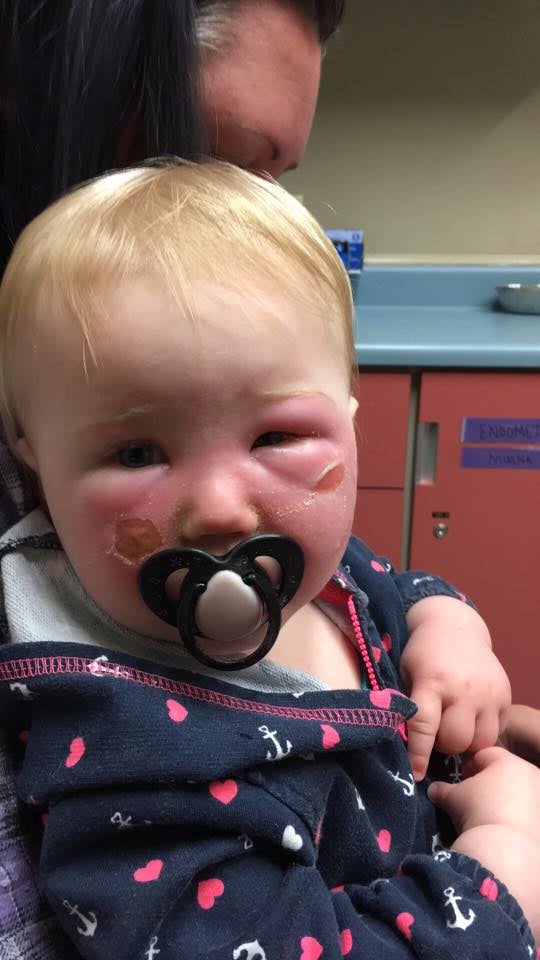 On a warm day in May 2017, Rebecca Cannon followed all the guidelines on the back of the sunscreen can she purchased. The label informed her that the spray was safe for children 6 months of age and older, and that to apply to the face, the sunblock should first be sprayed onto hands, then rubbed onto the skin. However, her then 14-month-old daughter, Kyla, still suffered burns — severe ones, right in the middle of her face.
In a post to Facebook, Cannon shared photos of little Kyla's facial burns, along with a warning she wants spread to all parents.
Kyla is back home after another hospital trip this morning due to extreme swelling, but she is doing OK and is in good spirits. Please watch and be careful when using aerosol sunscreens! I have done a lot of research since coming home and have found a disturbing amount of cases like ours. I don't know why it's not removed from the shelves!! . . . Please be careful — the sunscreen used was Banana Boat SPF 50 broad spectrum kids' sunscreen. Have spoken with Banana Boat and at this point, besides a reimbursement for the product, [it's] not sounding like they are going to do anything.
Cannon says that Kyla wasn't even in the sun but still suffered the burns. "I just want the word out for parents to be careful as to what they are putting on their children," she told POPSUGAR. "On the back of the bottle it said it was safe for use on all ages unless the child is under 6 months of age."
If you're worried about your child's sunscreen, check out our guide to safe sunscreens for babies and kids (especially those for kids with sensitive skin) before heading outdoors this Summer.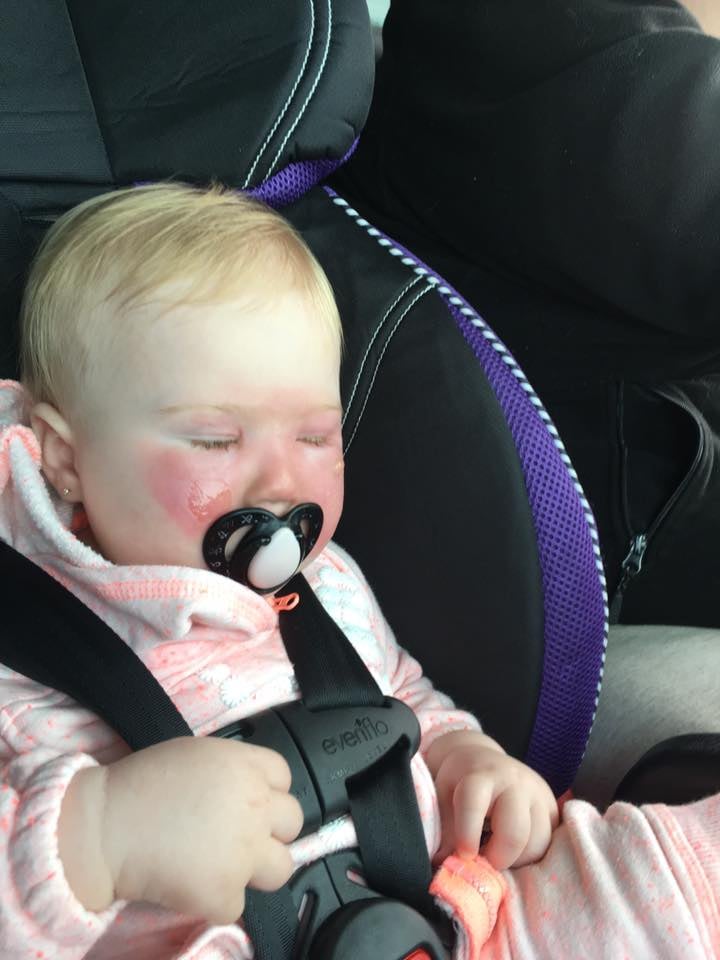 Image Source: Rebecca Cannon